If your budget doesn't stretch to expensive store-bought decor eggs try these so-pretty washi tape Easter egg designs instead! No one will know the difference!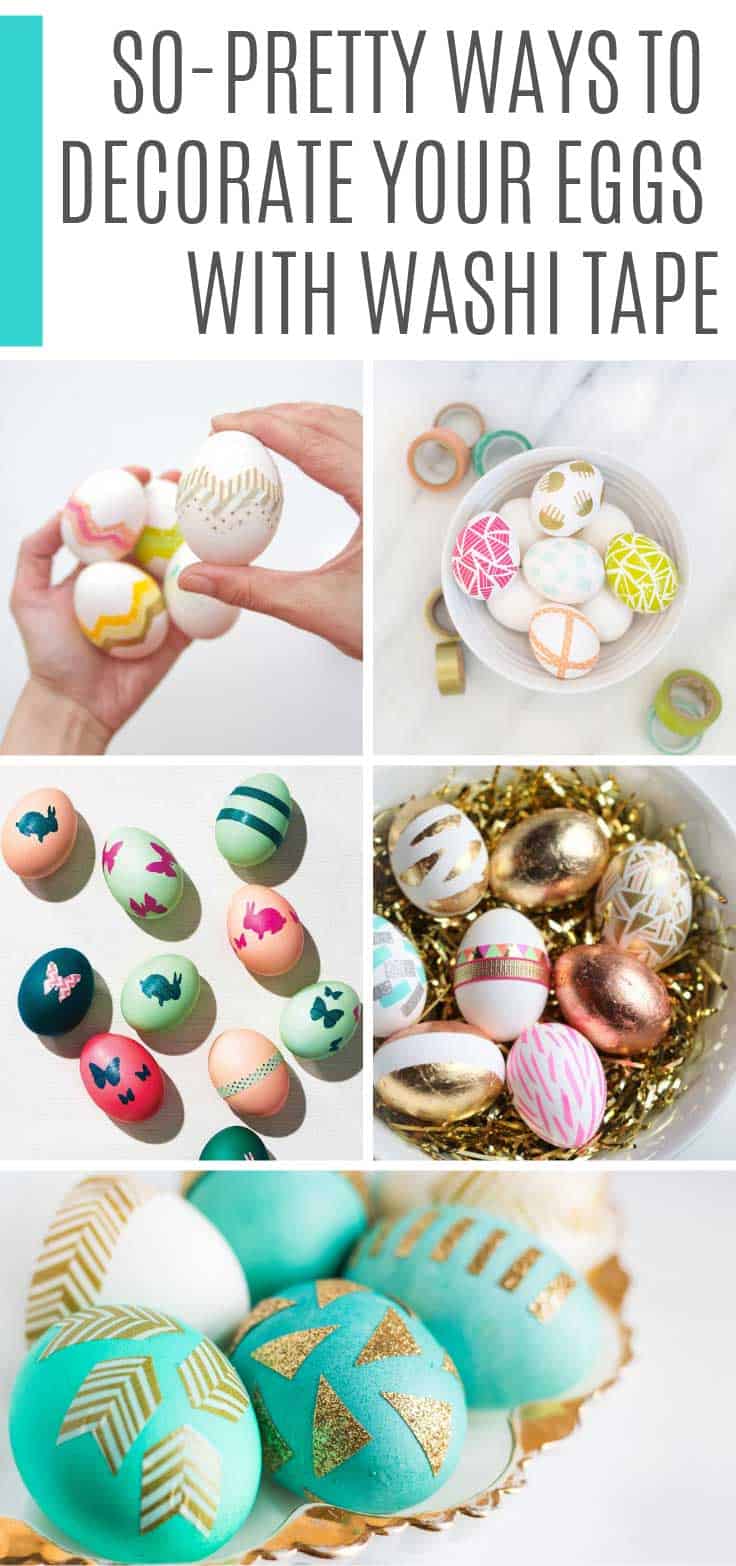 Washi Tape Easter Eggs
If your Easter traditions are not complete without a bowl of pretty decorated eggs on your table you are going to love today's collection! We've been out searching for the best washi tape Easter egg designs we could find.
Why tape? Because if you haven't got a roll or two on your desk already it's pretty cheap to buy, yet makes for a very expensive looking egg! Think Anthropologie expensive!
Oh and these DIYs are so easy you can turn it into a family crafting session and spend some quality time with your kiddos!
1 | DIY Gold Easter Eggs
2 | Four No-Dye Ideas to Decorate with Washi Tape
3 | Easter Egg Mania
4 | DIY Washi Tape Chevron Easter Eggs
5 | Anthropologie Style Easter Eggs
6 | Bunny Tape Easter Eggs
7 | Washi Tape Relief Dyed Eggs
8 | Floral Easter Egg Design
9 | Fabric Look Easter Eggs
10 | Plastic Egg Designs
11 | Last Minute Egg Decorating
More Easter Ideas Here