Looking for a unicorn crochet pattern? We've got the most magical projects for crochet toys any child will love to snuggle up with!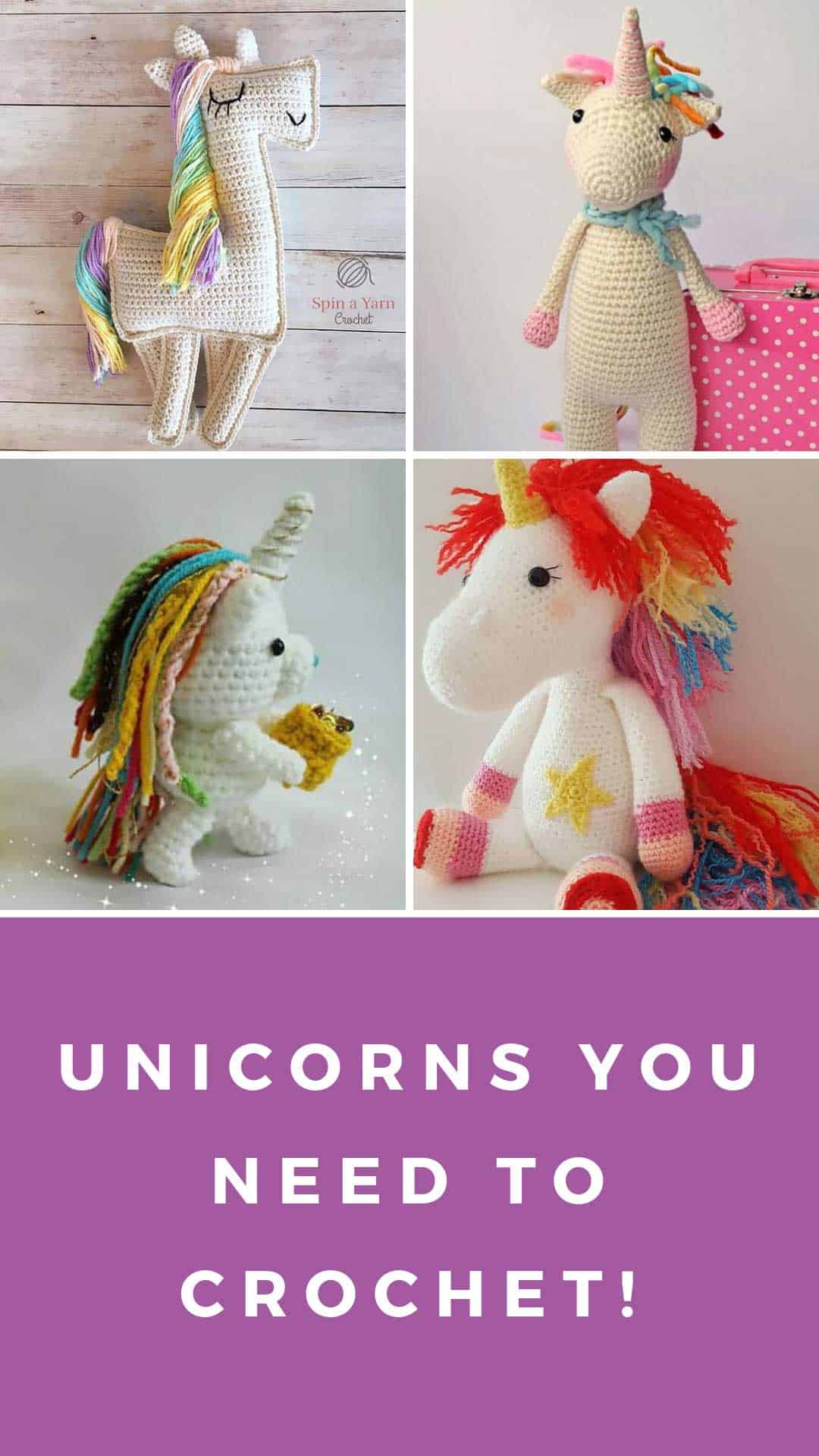 This post may contain affiliate links, which means I may receive a commission if you click on a link and purchase something.
Unicorn Crochet Pattern
Unicorns are all the rage right now and since we think crochet is also magic we thought we should make a list of the best unicorn crochet patterns for you to add to your crochet project planner! You will find some wonderful free patterns in this collection with something for every ability level.
As always be sure to scroll all the way to the end so you don't miss any of the great ideas.
Rainbow mane unicorn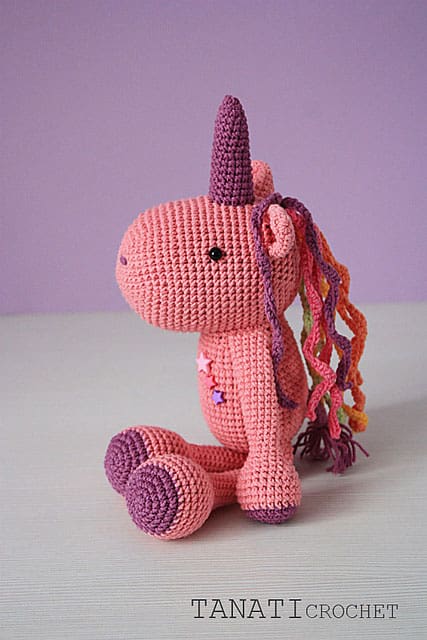 We're totally in love with the rainbow mane on this fabulous crochet unicorn.
Found it here >> Tatiana Kucherovska
Rainbow and unicorn crochet pattern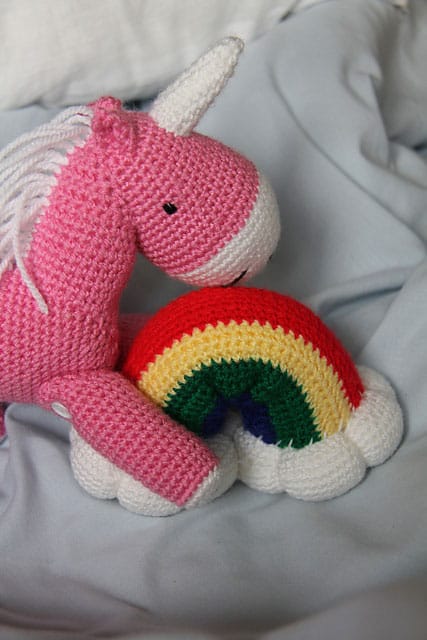 Meet Reuben the pink unicorn who loves to dance on rainbows!
Found it here >> Charmaine Eng
Amigurumi unicorn pattern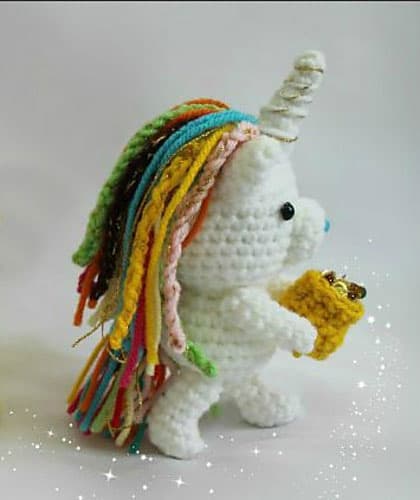 Oh my goodness this wee unicorn might just be the most magical amigurumi pattern we've ever seen!
Found it here >> Sharon Ojala
Rainbow unicorn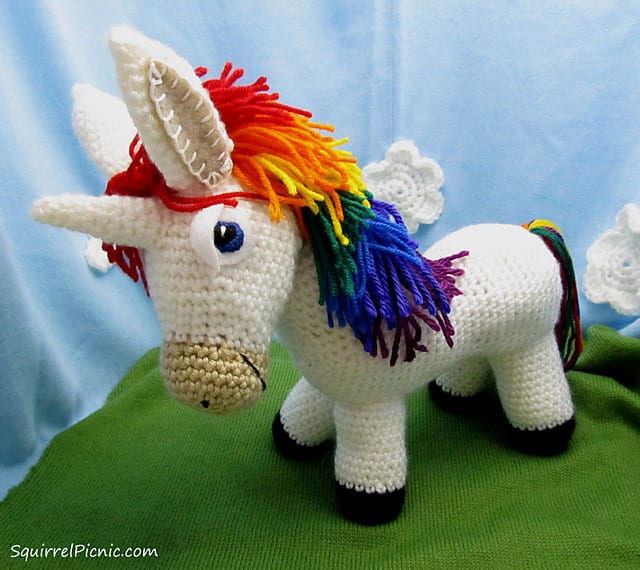 Long story short, Rainbow Donkey is a donkicorn… a little bit donkey and a little bit unicorn and a lot of cute.
Found it here >> Jennifer Olivarez
Twilight Sparkle inspired crochet pattern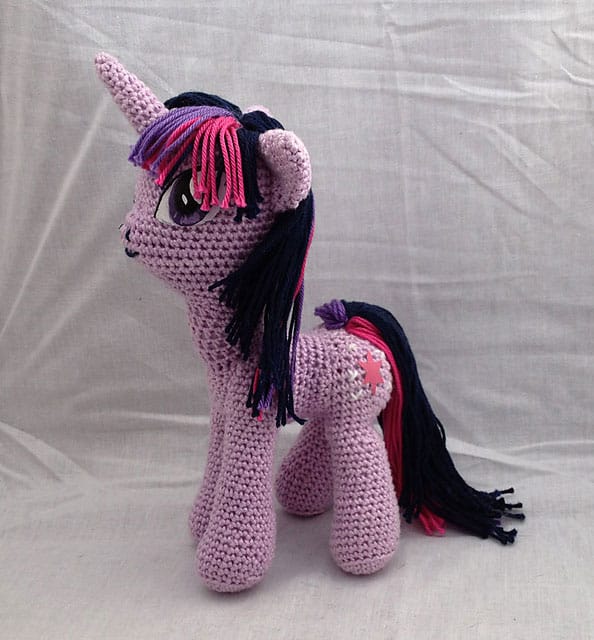 If your child loves My Little Pony she will go crazy for this crochet unicorn softie!
Found it here >> Leyla Stormrage
Free unicorn pillow friend pattern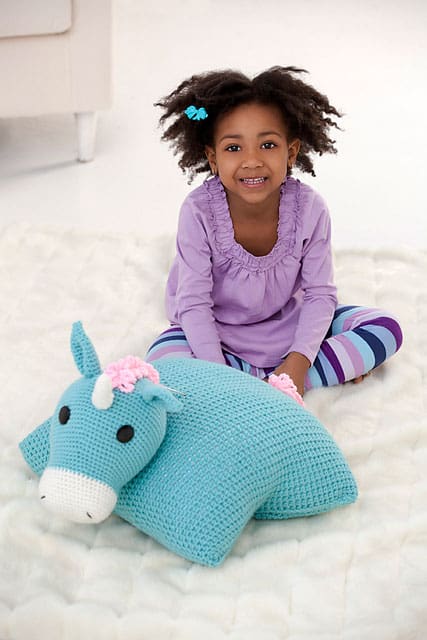 Here's a free crochet pattern for making your own unicorn pillow pal!
Found it here >> Nancy Anderson
Unicorn softie crochet pattern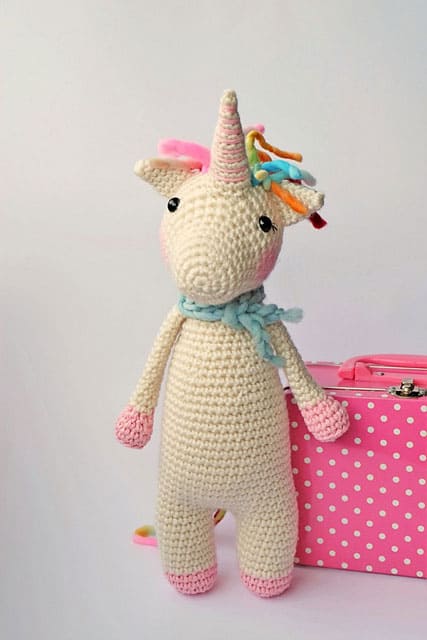 If you're looking for a magical gift idea for a little girl you can't beat this crochet unicorn softie.
Found it here >> Alison North
Roller disco unicorn pattern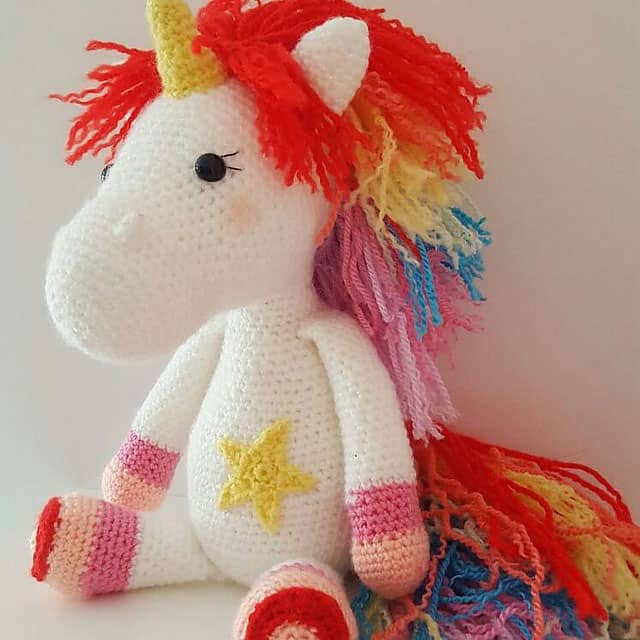 This fabulous unicorn looks fresh from an Eighties roller disco!
Found it here >> Kristel Droog
Tiny unicorn pattern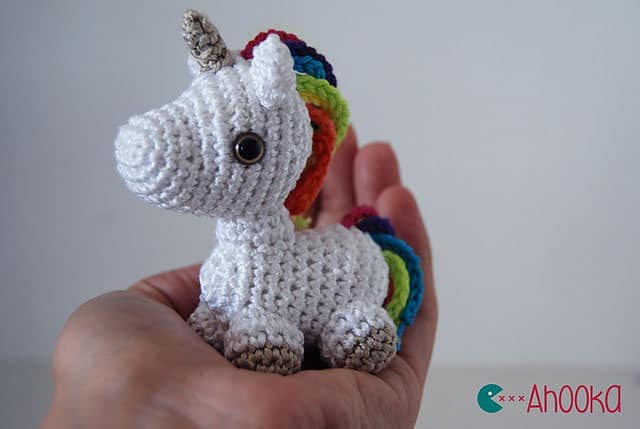 Is there anything quite as magical as a unicorn that fits in the palm of your hand?
Found it here >> Ahooka Migurumi
Baby shower unicorn crochet pattern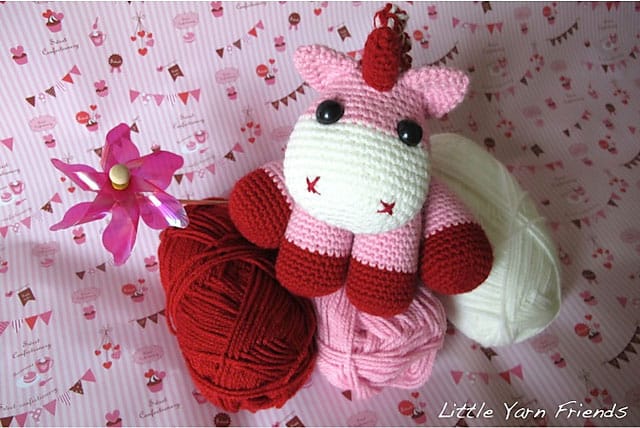 This baby unicorn would make a magical baby shower gift.
Found it here >> Rachel Hoe
Want more? We have loads more ideas that you are going to love in our
==>
crochet baby toys
collection!
Molly the Magical Unicorn pattern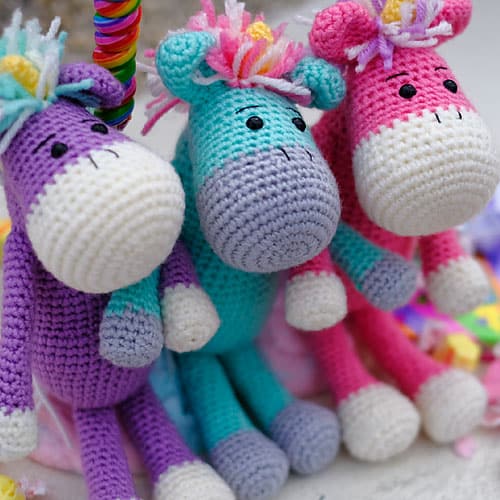 This is Molly the Magical Unicorn and she is sure to become a BFF for your child!
Found it here >> Jackie Laing
Crochet unicorn keychain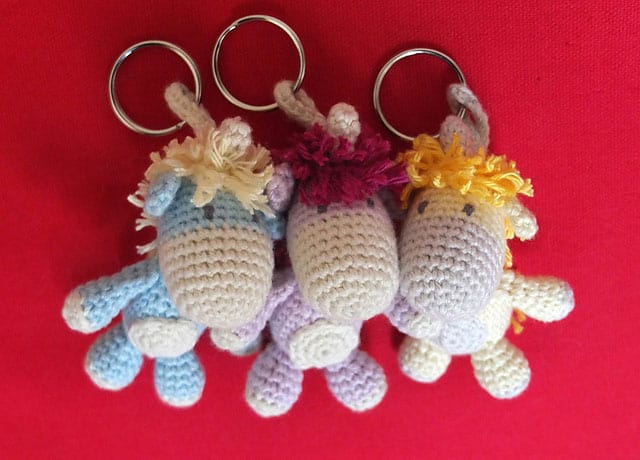 These unicorn keychains are totally adorable!
Found it here >> Marie Lize
Ragdoll-style unicorn pattern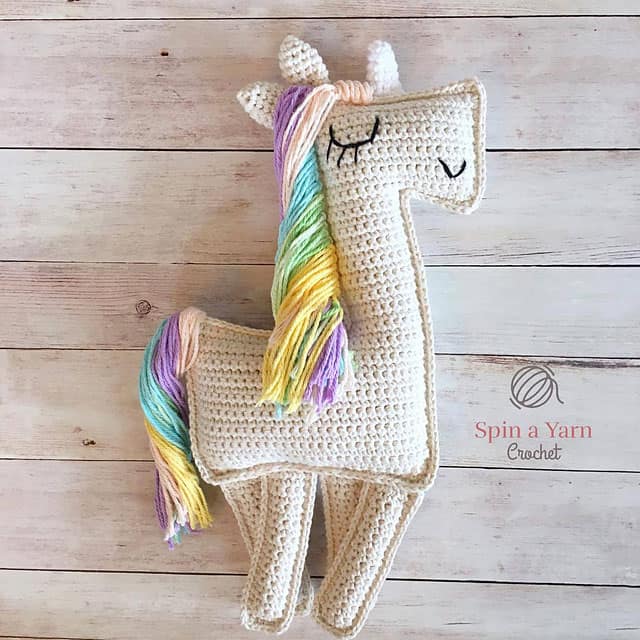 This beautiful ragdoll-style amigurumi unicorn will add a little sparkle to your day.
Found it here >> Spin a Yarn Crochet