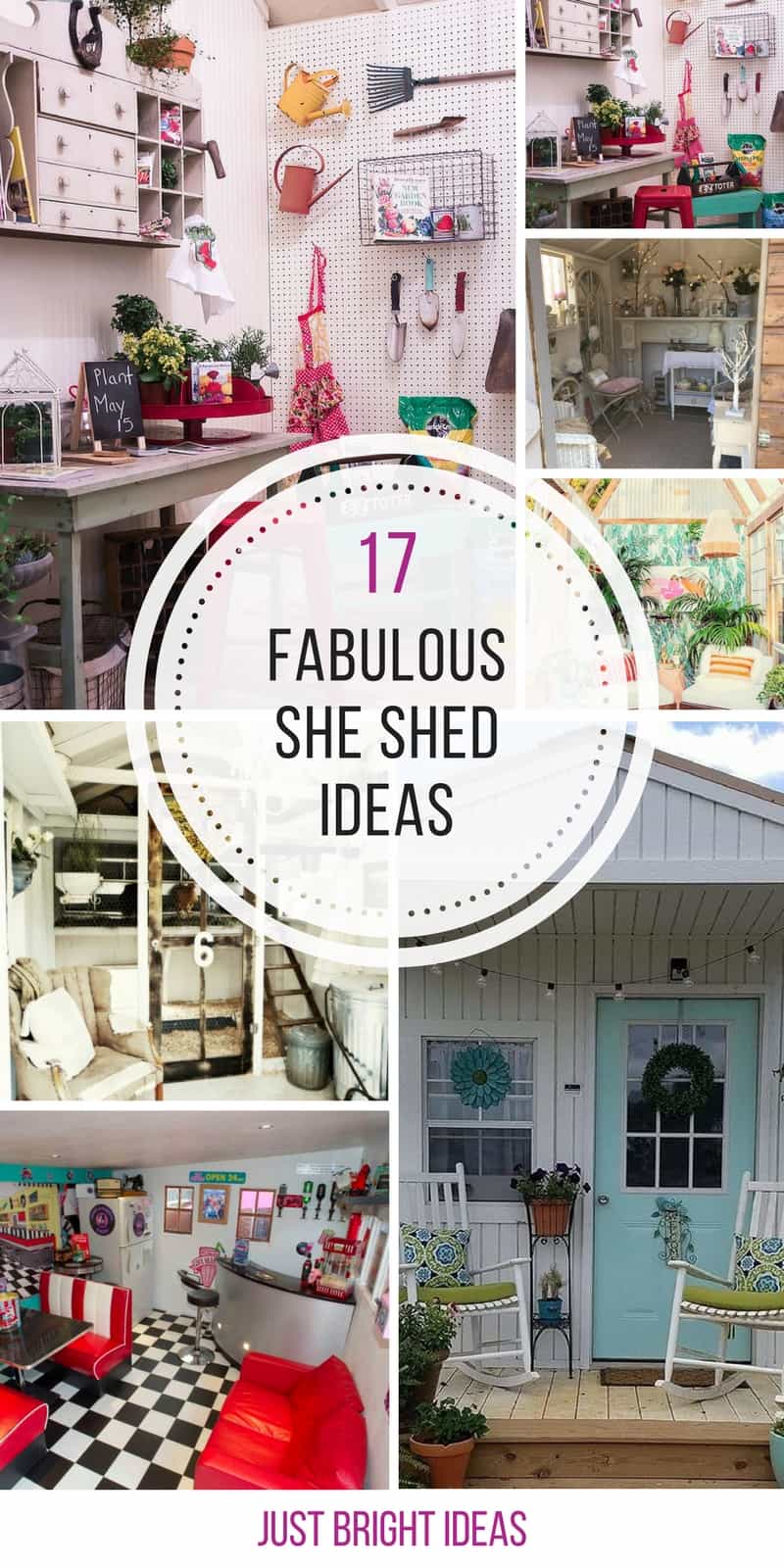 Pin these ideas! Hit the button to save these ideas for later. Don't forget to follow us on Pinterest for more great stuff!
&
---
12. Decorate your She Shed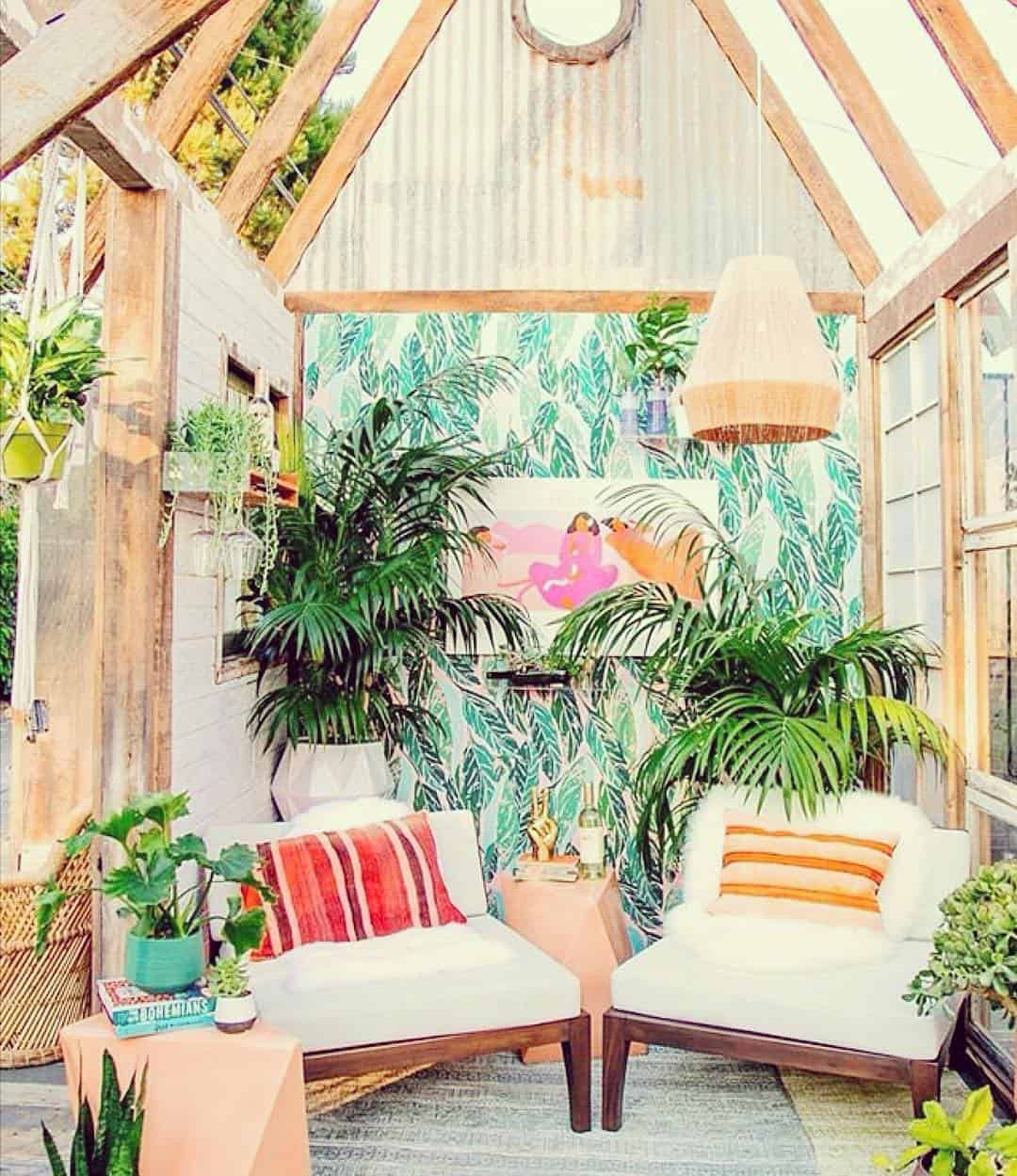 Found it here >> @bohemiaamora
Don't forget to bring in some greenery to your she shed, and be brave and try wallpapering in there too!
11. A Sewing Space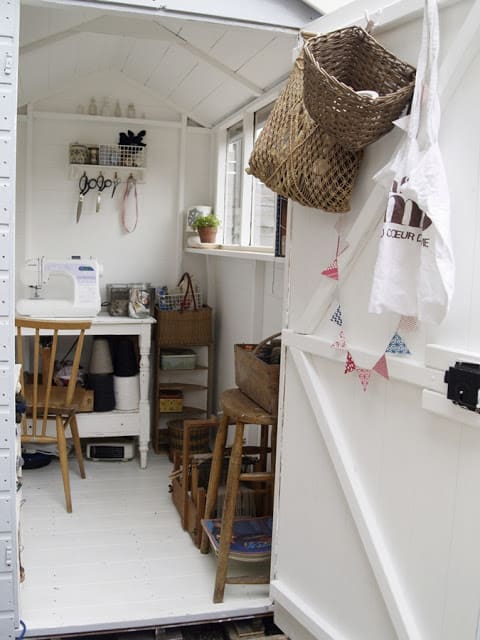 Found it here >> Junkaholique
Don't worry if a 4×6 foot shed is all you have to work with, with some careful planning you can still make the space work for your needs, like this perfectly formed sewing space.
10. A Shared Space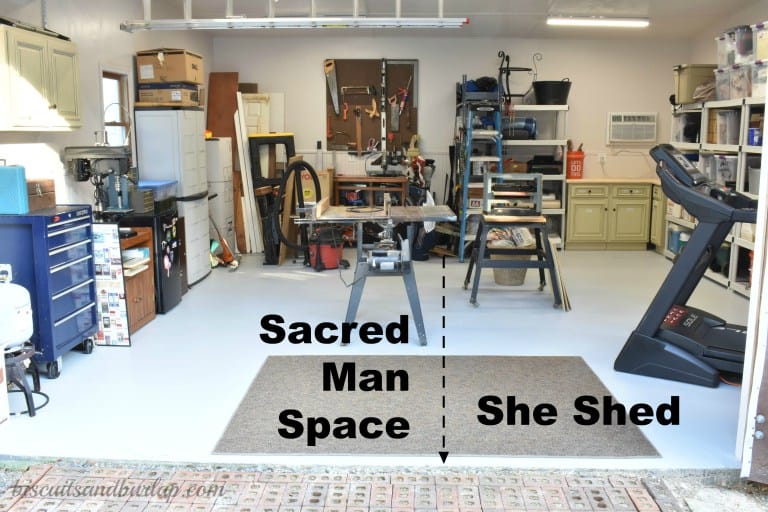 Found it here >> Biscuits and Burlap
Don't despair if there isn't enough room in your backyard for two sheds, just tell your man he has to share! Here's an example of how your she shed can coexist with your man's sacred space. If you can't bear to look at all of his tools and mess then try hanging a curtain across the middle or making a pretty divider.
9. Pretty Paintwork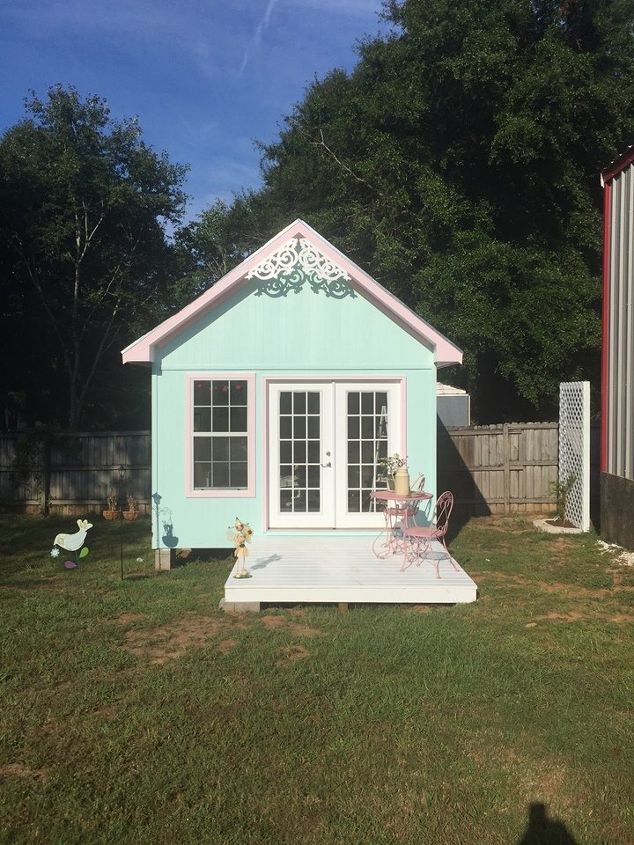 Found it here >> Hometalk
Don't forget to make the outside of your she-shed look pretty with a fabulous paint job!
8. A Crafting Space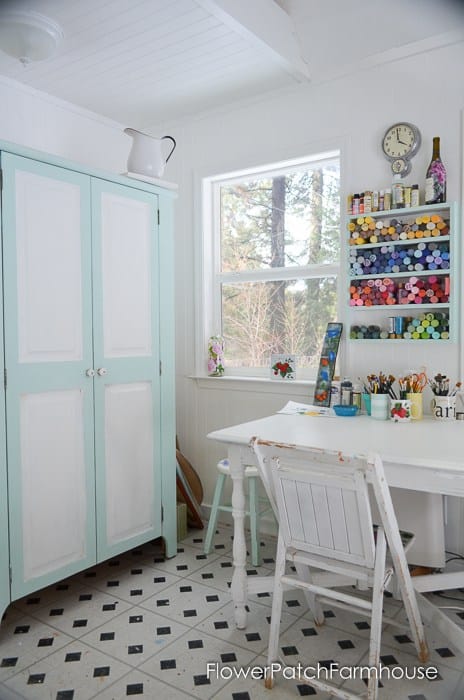 Found it here >> Flower Patch Farmhouse
Bright white walls and furniture are the perfect backdrop for your colourful craft creations!
7. A Mom Cave Bungalow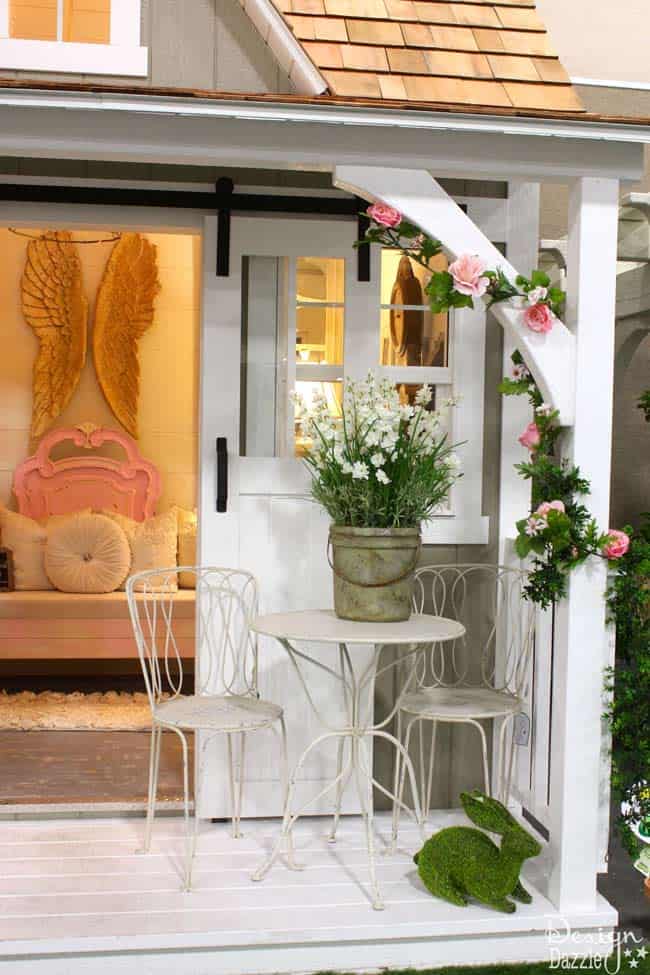 Found it here >> Design Dazzle
Your she-shed doesn't need to have an active purpose, if all you want to do is kick back and relax with a pot of tea then go for it!