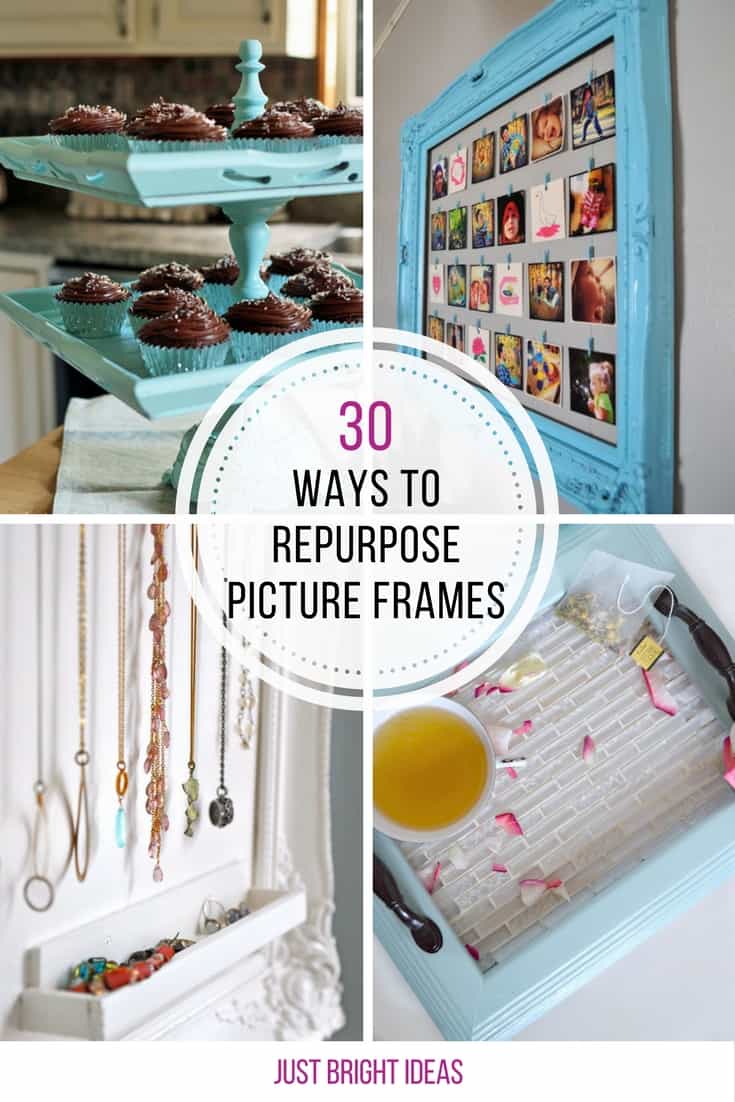 Pin these ideas! Hit the button to save these ideas for later. Don't forget to follow us on Pinterest for more great stuff!
&
---
This week at the flea market or thrift store look out for old frames in all shapes and sizes, because when you take a look through these amazing ways to repurpose picture frames you're going to want a stash to upcycle!
How to Repurpose Picture Frames

30. Repurpose old picture frames into a tiered cake stand
Found it here >> Confessions of a DIYer
This picture frame upcycle is totally genius, and the end result is much nicer than most cake stands you can buy from a store!
29. Turn it into a plant holder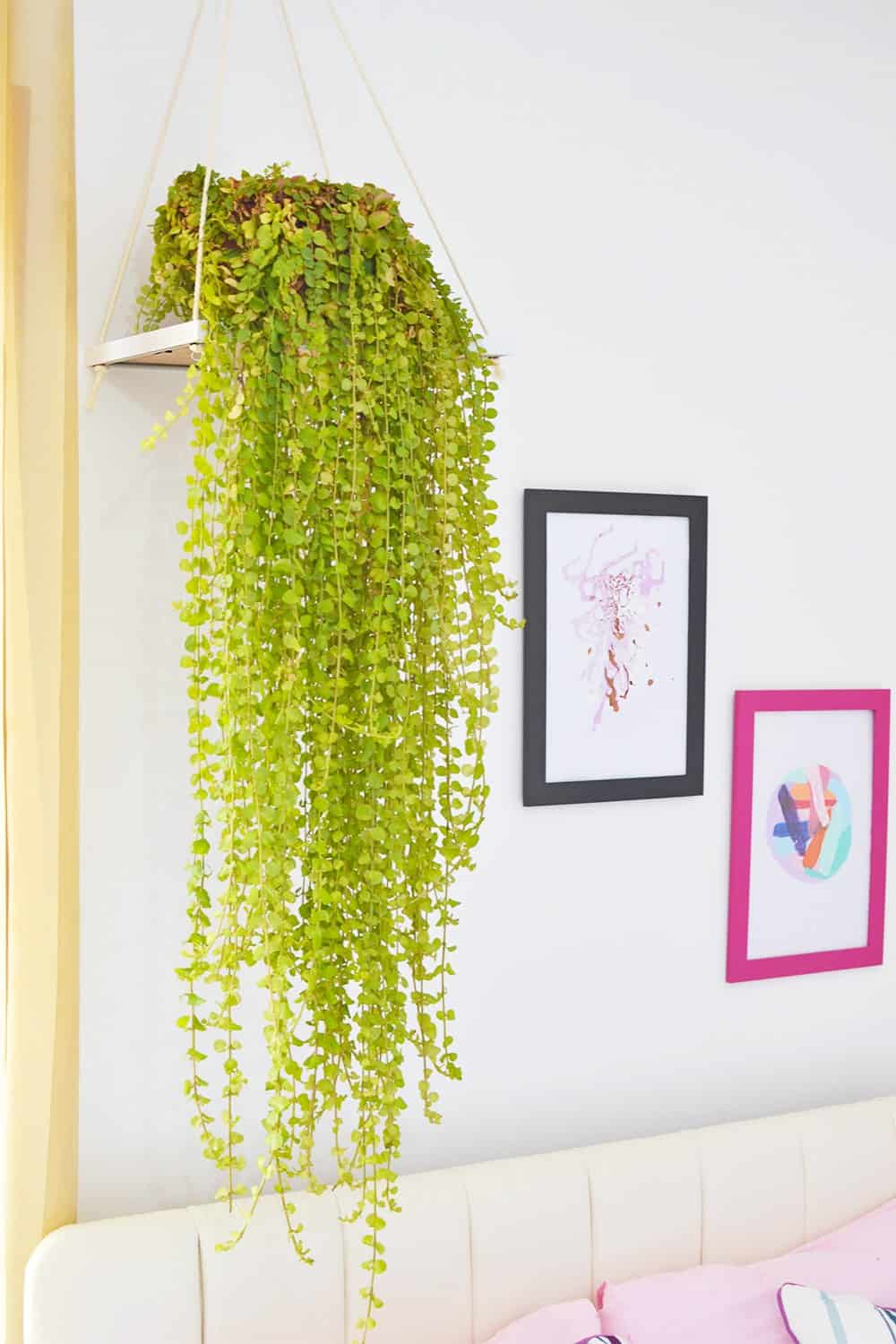 Found it here >> Enthralling Gumption
A cascade of a greenery is a great way to bring some plant life to a room, and you'd never guess that this hanging wall planter started out life as a picture frame!
28. Turn it into a ribbon store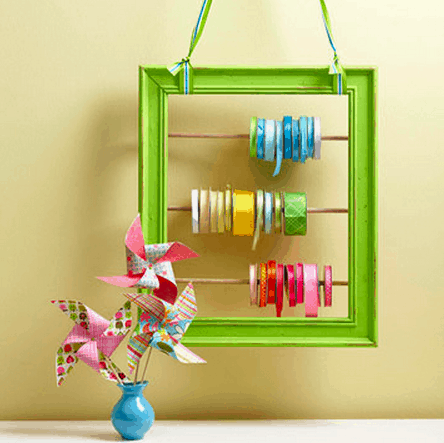 Found it here >> Live Simply by Annie
If you're a crafter, or you have a gift wrapping station in your home then check out this clever idea for repurposing an old picture frame as a ribbon store. All you need is the frame and some wooden dowels. Hey you could hang one of these in your kitchen and use it for rolls of aluminium foil or sandwich bags.
27. Make a frame for your Instagrams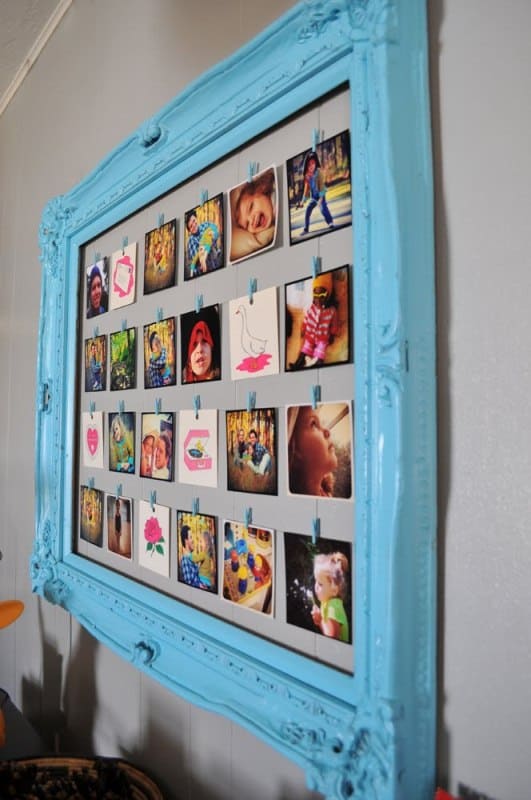 Found it here >> Shelterness
You might think there's no place in your modern space for a large antique picture frame, but if you use some fishing wire and tiny clothes pins you can make a fabulous display of your Instagrams!
You can easily get mini clothes pins here
26. Turn your old picture frame into a magnetic memo board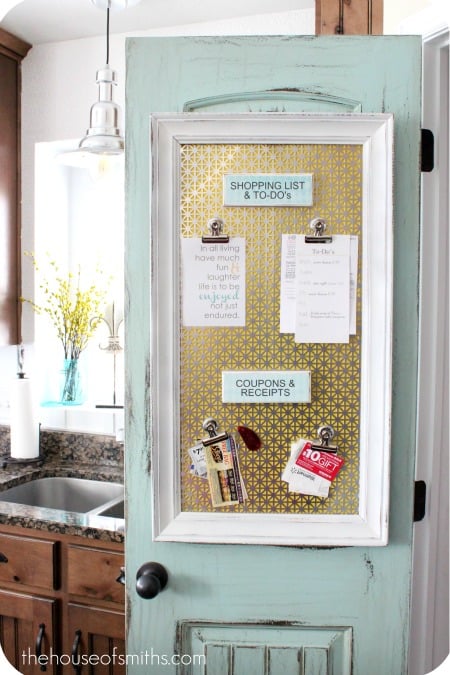 Found it here >> The House of Smiths
Every kitchen needs a Command Centre and repurposing your picture frame into a magnetic notice board is a great idea.
25. Make a pin cushion from a small picture frame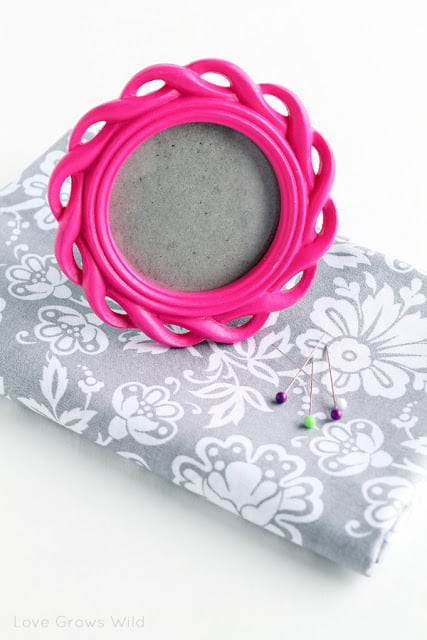 Found it here >> Love Grows Wild
This upcycle would make a really unique gift idea for someone who loves to sew.
24. Use your old picture frames to make chore charts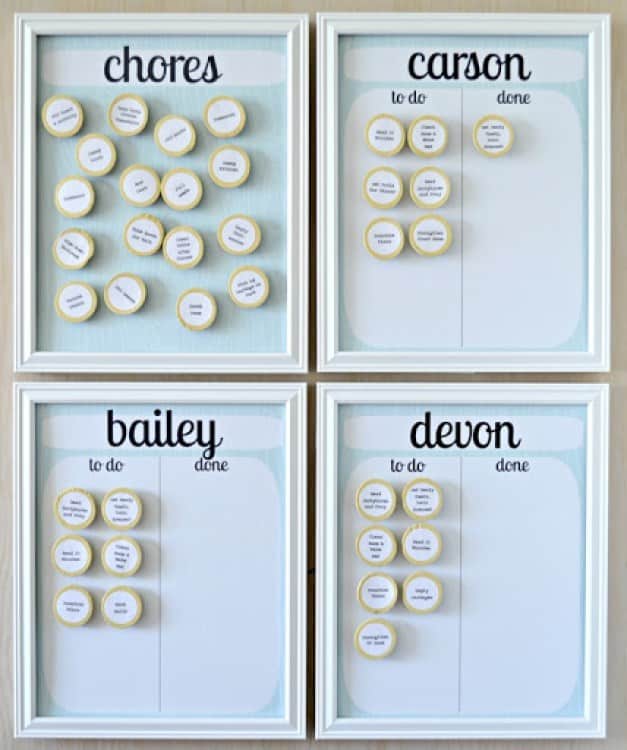 Found it here >> Lemon Squeezy Home
If your kids (or hubby) need reminding to complete their chores have a go at turning your old picture frames into chore charts.
23. Turn it into jewellery storage
Found it here >> Mona Luna
If you don't have a lot of storage space but you love jewellery try turning your thrifted picture frame into a jewellery organizer like this one.
22. Add some hinges and hide something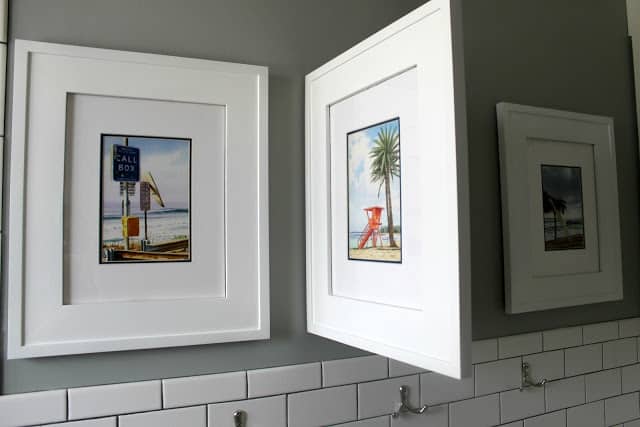 Found it here >> 4 Men 1 Lady
Add some hinges to the side of your picture frame and it becomes a secret door. You could hide a medicine cabinet behind there, or your safe, or your ugly heating control panel!
21. Turn a giant picture frame into a padded headboard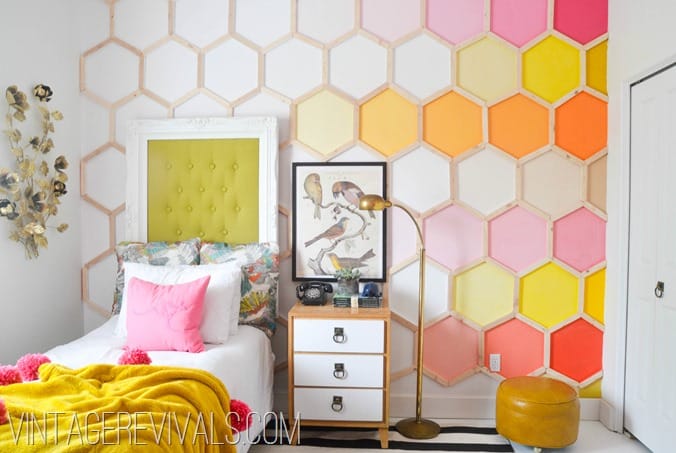 Found it here >> Vintage Revivals
Headboards can be so expensive, especially if they are ornate as this one, but it started out life as a thrifted frame!