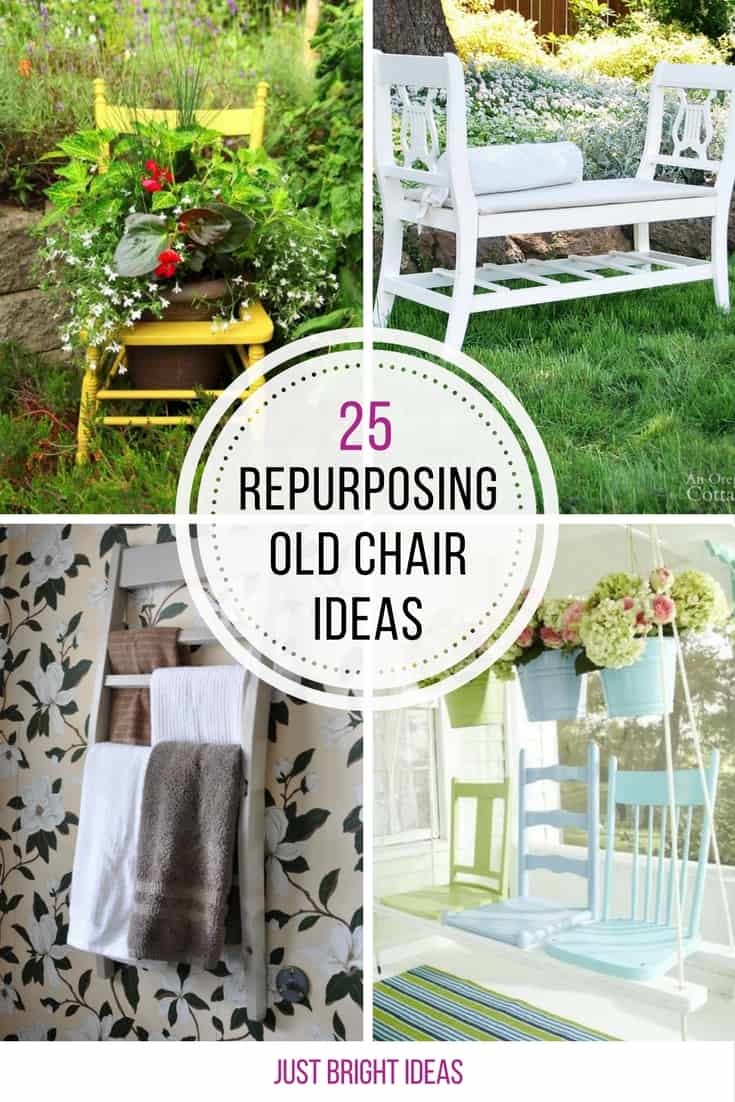 Pin these ideas! Hit the button to save these ideas for later. Don't forget to follow us on Pinterest for more great stuff!
This post may contain affiliate links, which means I may receive a commission if you click on a link and purchase something. As an Amazon Associate I earn from qualifying purchases.
&
---
If you're headed out to the thrift store or flea market this weekend keep your eyes peeled for some wooden chairs. It doesn't matter if they're scuffed up or damaged because today we're going to show you how to repurpose old wooden chairs to give them a whole new lease of life!
How to Repurpose Old Wooden Chairs

25. Use the wooden chair spindles to make a wind chime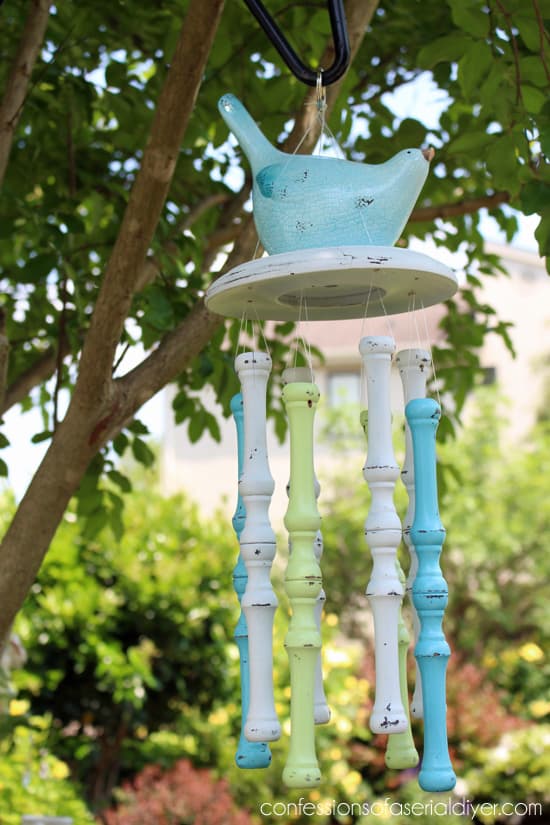 Found it here >> Confessions of a Serial DIYer
What really clever idea! Take the spindles from the back of an old wooden chair and turn them into a set of beautiful wind chimes for your garden!
24. Turn an old wooden chair into a scarf hanger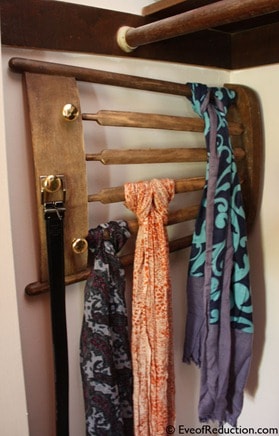 Found it here >> My Repurposed Life
If you need somewhere in your closet to hang your scarves, belts and other accessories try using an old chair back!
23. Use the chair back spindles to make Christmas ornaments
22. Turn an old sun lounger into a storage bench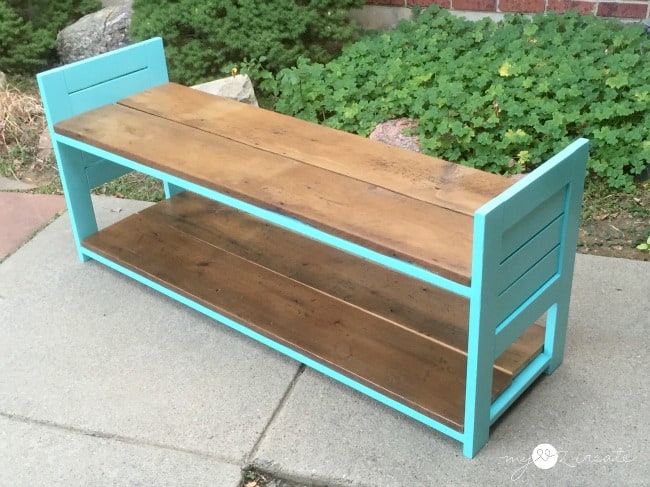 Found it here >> My Repurposed Life
This upcycling project took an old broken wooden sun lounger and turned it into a brilliantly useful storage bench, just perfect for storing kids toys in the playroom or shoes in the entryway.
21. Make a towel hanging rack for your half bath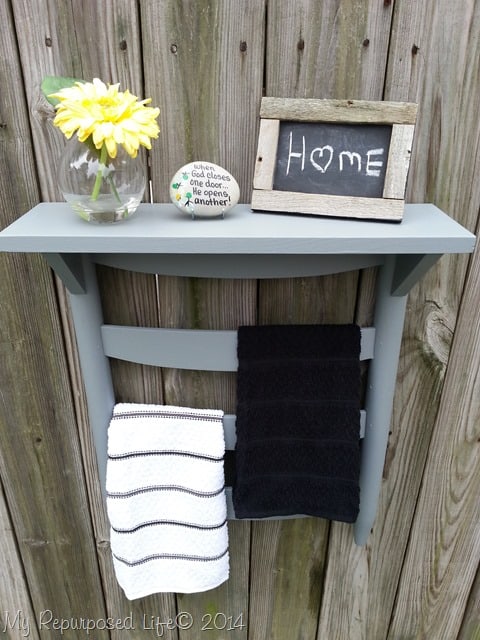 Found it here >> My Repurposed Life
Here's a clever way to make a towel rack for your half bath that costs next to nothing and looks fabulous.
20. Turn your old wooden chair into a dog bed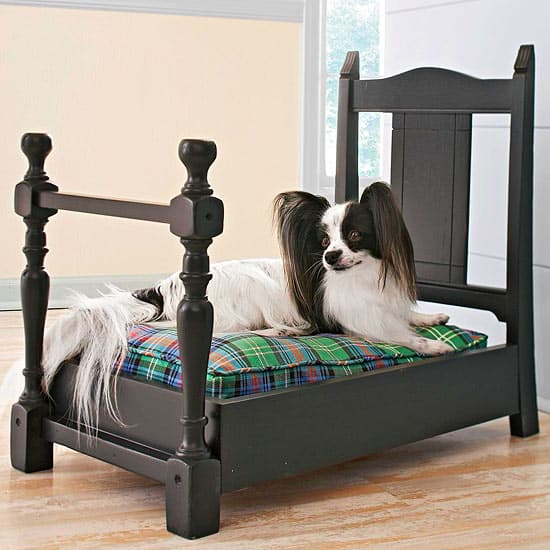 Found it here >> BHG
Every pooch needs a comfy bed to rest his weary head, and this wooden chair upcycling project is the perfect answer!
19. Turn it into a swing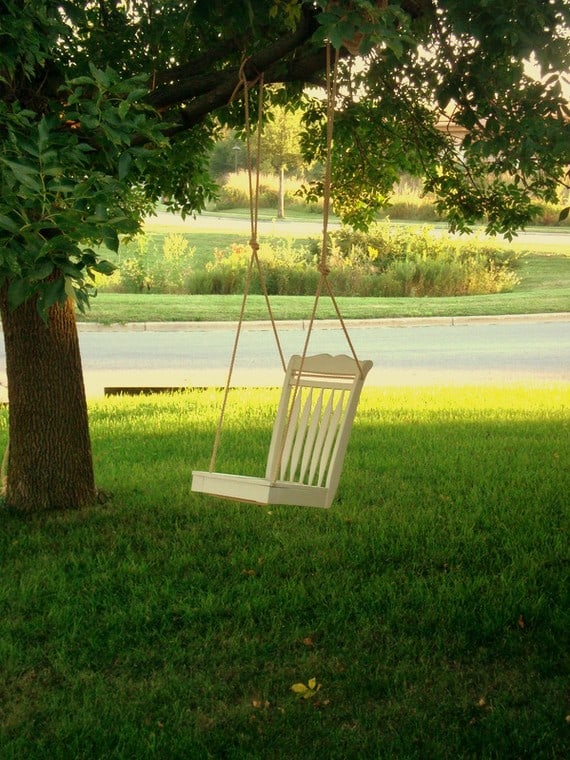 Found it here >> The Simple Solution Mom
Why wouldn't you take an old wooden dining chair and turn it into a swing for the garden?
18. Repurpose your old chairs as planters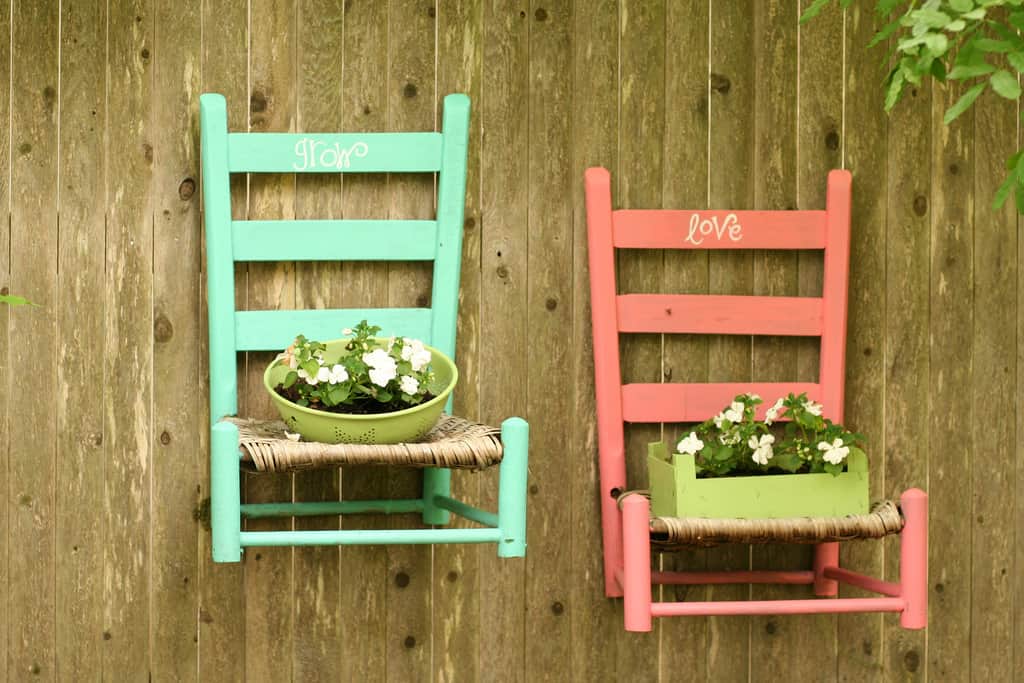 Found it here >> @fertree33
A popular use for old wooden chairs is to turn them into planters for the garden. We love the colours that were chosen for these two and hanging them on the fence is a clever idea.
17. Turn two wooden chairs into a dog feeding station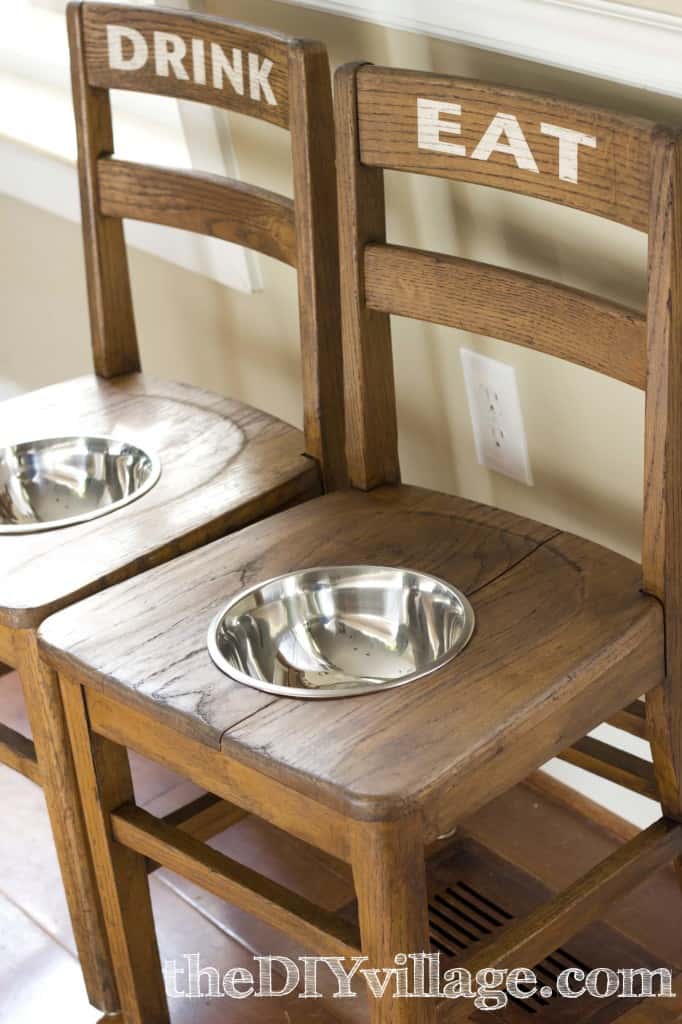 Found it here >> The DIY Village
Elevated dog feeding stations are so much less messy, but they're pretty expensive, unless of course you have two old wooden chairs you can repurpose.