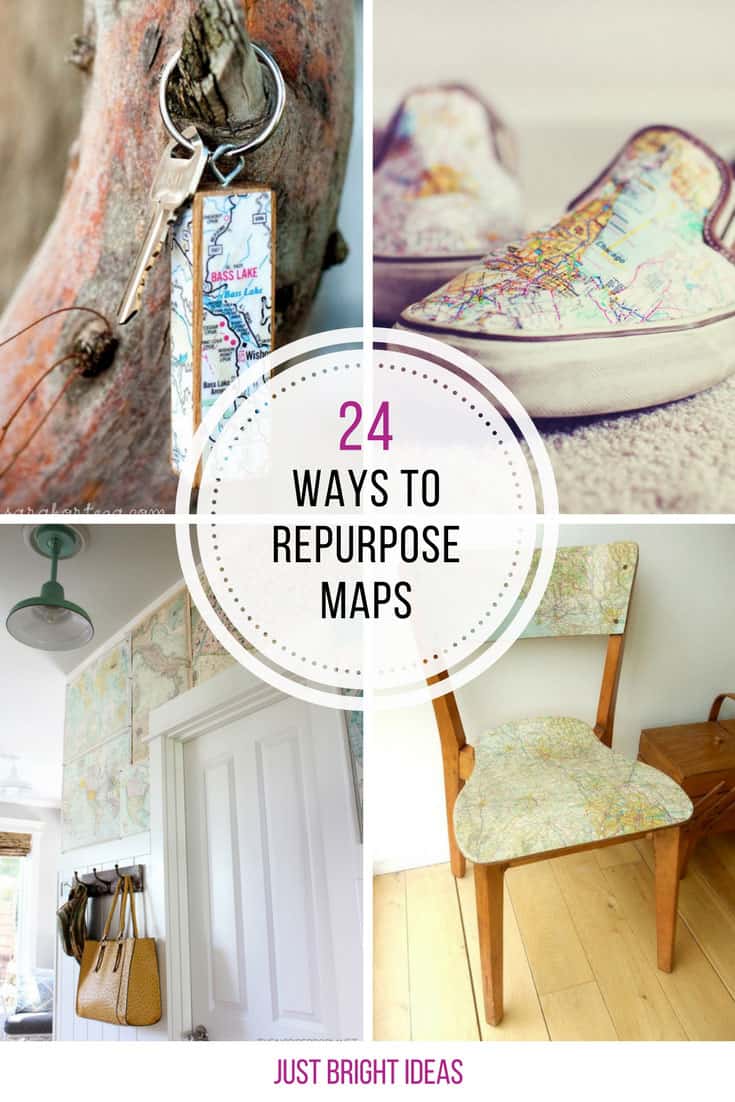 Pin these ideas! Hit the button to save these ideas for later. Don't forget to follow us on Pinterest for more great stuff!
This post may contain affiliate links, which means I may receive a commission if you click on a link and purchase something. As an Amazon Associate I earn from qualifying purchases.
&
---
Road maps, vintage maps, world maps, don't keep them folded away in a box somewhere, turn them into something amazing! Check out these awesome ways to repurpose maps and be inspired!
Amazing Map Crafts

24. Map Monogram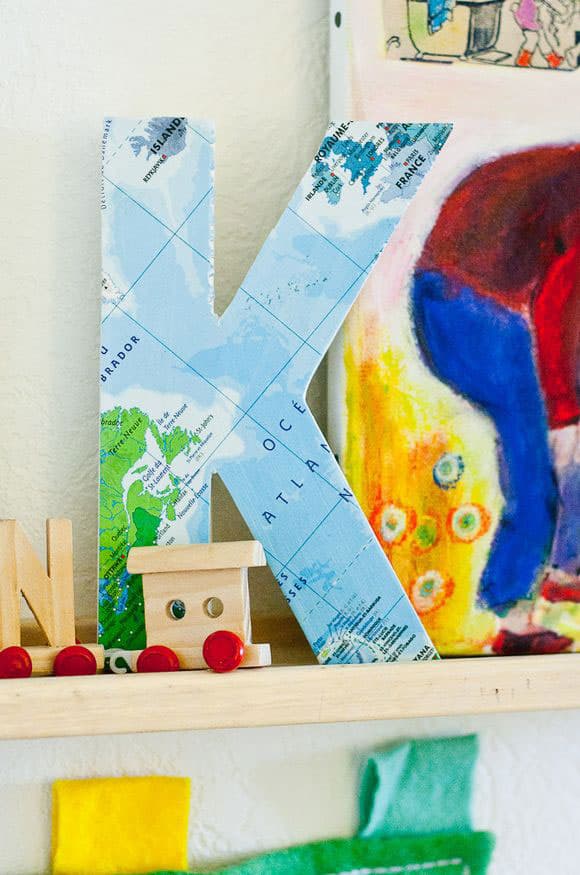 Found it here >> Francine C
Take a papier mache, or wooden letter, add a map, and you have a fabulous map monogram just perfect for a child's nursery!
23. Personalized Photo Map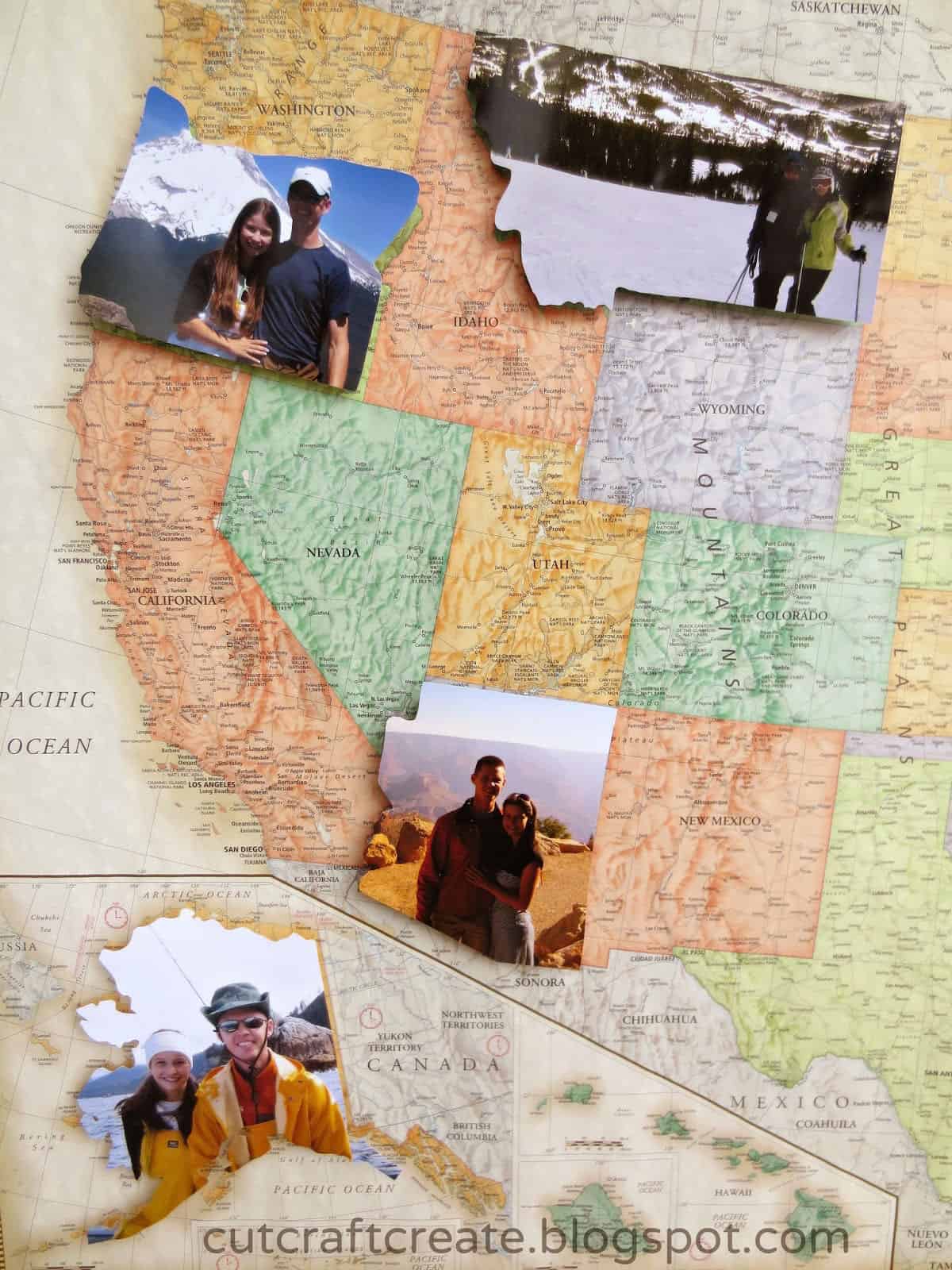 Found it here >> Cut Craft Create
This is such a FABULOUS idea for an first wedding anniversary gift (you know that's paper right??)
22. Decoupage Map Chair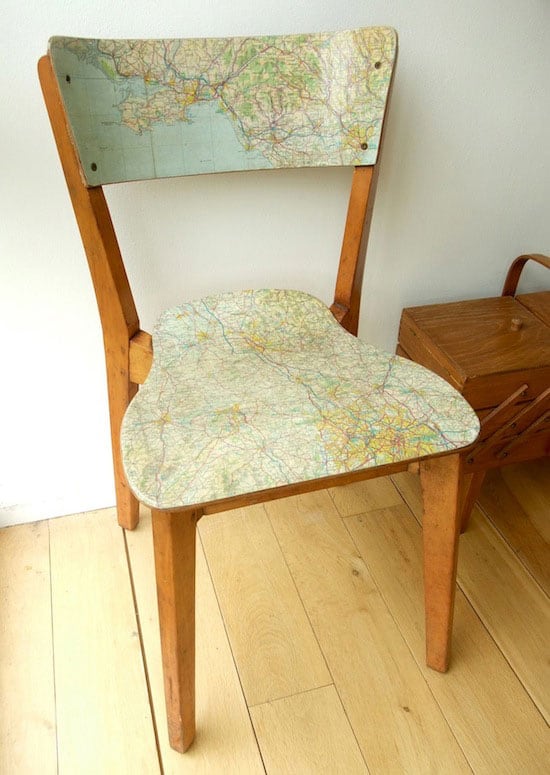 Found it here >> Roddy and Ginger
Here's a little inspiration for you. Take a vintage chair and bring it to life with a vintage map!
21. DIY: Map Pendant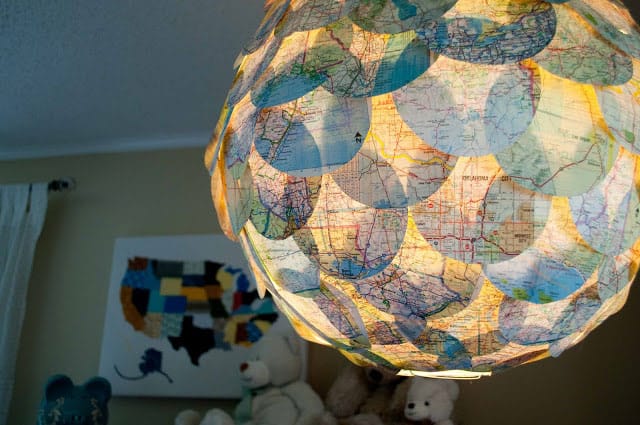 Found it here >> Paisley Sprouts
This map pendant light is genius!
20. DIY Map Wallpaper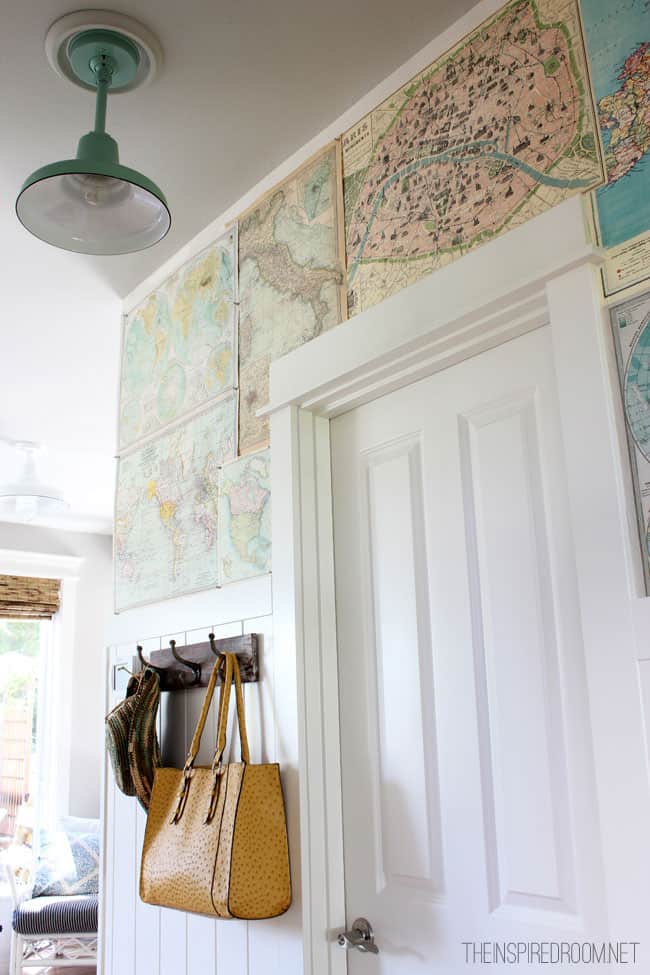 Found it here >> The Inspired Room
If you find a stash of vintage maps that you'd really like to have on display go and ahead and turn them into wallpaper!
19. Map-Wrapped Gifts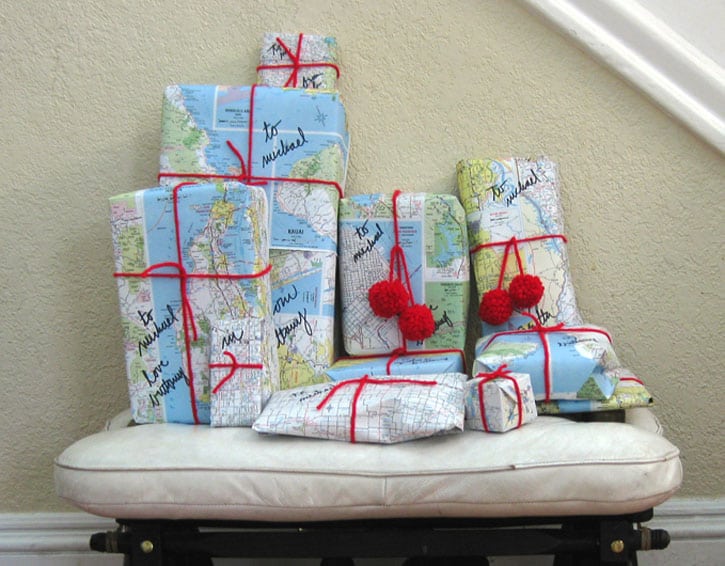 Found it here >> Brittany Powell
This isn't a craft for one of a kind vintage maps, but if you happen to pick up some cheap road maps they make excellent wrapping paper!
18. Furniture+Decoupage+Maps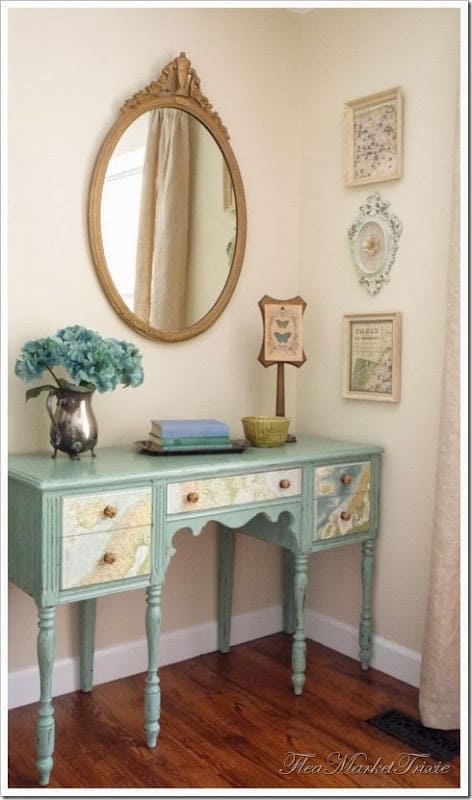 Found it here >> Flea Market Trixie
Next time you're at the flea market or thrift store look out for a gorgeous table that needs a new lease of life, and upcycle it with maps!
17. Upcycled City Map Table Mats (Place Mats !)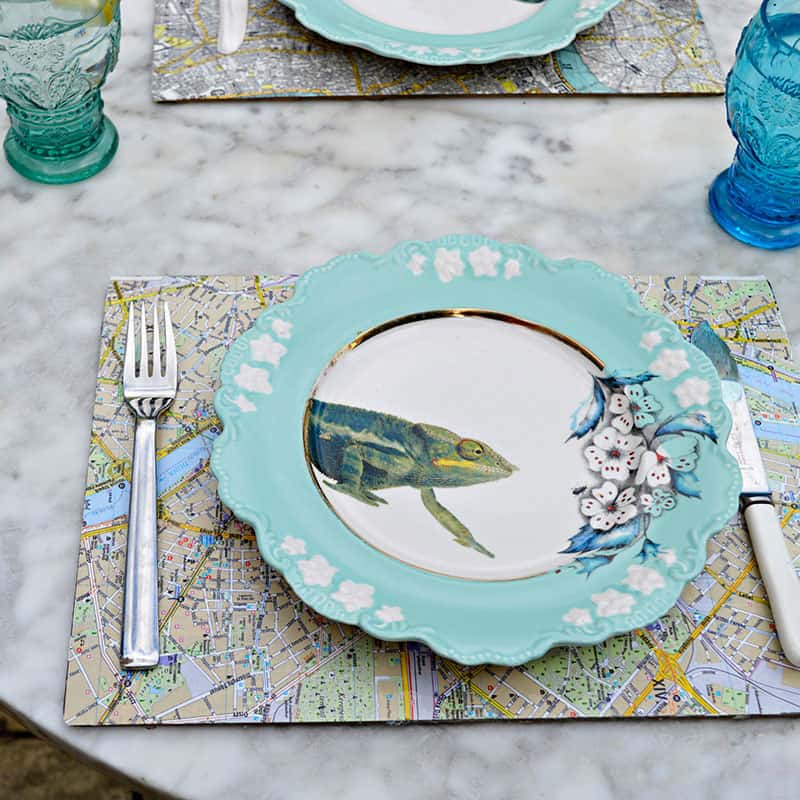 Found it here >> Pillar Box Blue
We LOVE these upcycled place mats and think they would make brilliant housewarming gifts if you used a local city map to make them.