Kids need healthy snacks to help them go from one meal to the next. When the screaming starts in my house it usually means that one, or both, of the toddlers is hungry. As well as planning for dinners and lunches I've started planning snacks as well so they don't catch me unprepared.
Here's my list of recipes for easy snacks for kids to make. From banana soft serve to cheese filled bread sticks these recipes are fun to make and healthy to eat!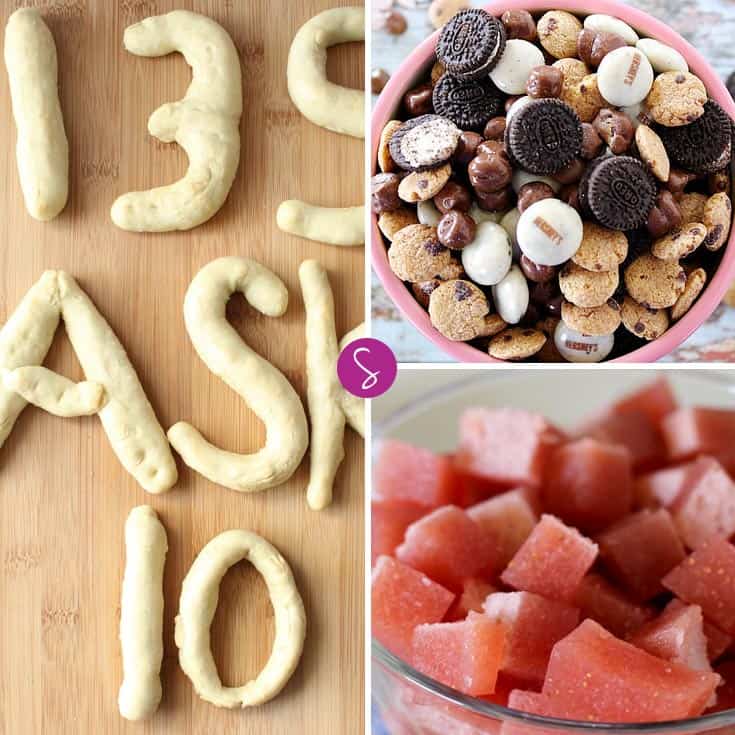 Cools food down fast!
WAIT! Before you scroll down to see those yummy snacks I wanted to tell you about this GENIUS bowl that we've discovered!
In our house we love for everyone to eat the same meals at the same time, but that means we always end up acting out the porridge scene from Goldilocks and the Three Bears!
You know what I mean right? You spend five minutes blowing on their plate and turning the food over and over trying to get it cool enough for your child to eat. Meanwhile your delicious meal is now cold too!
That's why this bowl is genius… It actually cools the food down for you! Just put the food in the bowl and in about 30 seconds it's cool enough to eat.
Finally everyone can eat the same meals and enjoy them either piping hot or "just right"!
Recipes for healthy snacks for kids to make
Help your tot learn to drink from an open cup with Oxo Tot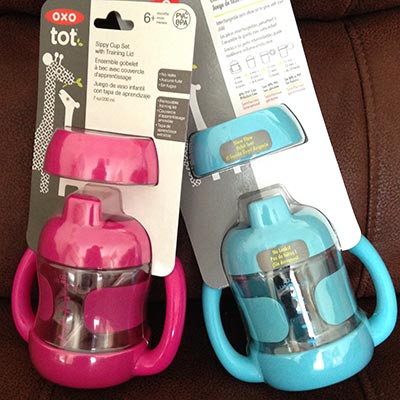 Such a clever idea for a sippy cup!
If you're going to be serving up healthy snacks for your kids then the best drink to serve with them is good old water. I've not given my toddlers anything other than water and milk so far and I plan to keep them away from sugary drinks and juices for as long as possible.
My kiddos are now 20 months old and they are still drinking from toddler cups with straws and non leak valves. They both love to drink their water and then throw their cups on the floor when they're done.
I think if I just had one child and I could watch them like a hawk to make sure they didn't spill their drinks I could have introduced open cups by now. But I'm playing the twin mum card and I just don't have enough eyes or hands to monitor them both at once.
Of course I know that sooner or later they're going to have to master drinking from a real cup which is why I was delighted when Oxo Tot sent a little package in the mail, and inside we found a pair of brightly coloured sippy cups with training lids.
The training lid is a circle of plastic that fits inside the top of the cup with little holes cut around the edges to let the water through, so your child can learn to sip. The plastic disc is supposed to stop the water flooding out if they tip the cup up too far.
Despite not having a lot of practice with open cups I know that they understand the concept because they love to drink imaginary tea from their tea cups so we put a small amount of water in the cups and put them to the test.
Master J is a pro. He knew exactly how far to tilt the cup and was sipping his water happily. He did have one episode where he forgot what he was doing and tipped the cup just a little too much and ended up with water down his top. I guess the little holes still let the water out, just not as quickly as a completely open cup.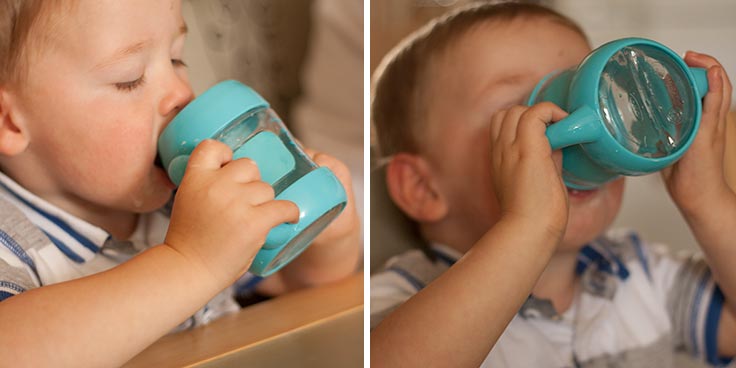 Miss E on the other hand needs some assistance. She put her mouth over the rim just right but then couldn't tip the cup far enough so no water came out. So she put her lips agains the plastic lid and tipped it some more, and of course ended up a little wet.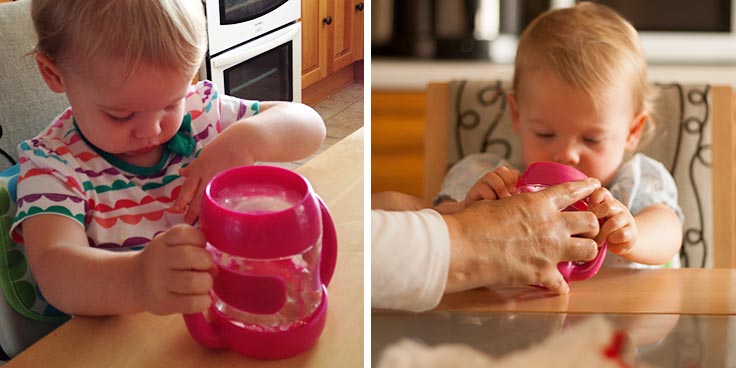 We're using the cups at lunch time every day and the kiddos are getting more adept every time. Hopefully it won't be too long before we can remove that plastic lid completely and let them drink their water unassisted.
I do wonder if the design might be even better if there were only one little hole in the plastic, you know more like a lid they give you for your coffee at Starbucks. That way the child could learn to sip but would be less likely to get wet if they over tipped the cup.
That said, if you're just about to start introducing a sippy cup to your child then these cups are brilliant!. The quality is great, so much better than some of the supermarket cups I've bought. And I love the fact that they grow with your child, from sippy cup with handles, to training cup with handles to open cup with no handles.
Oxo Tot sent us two complimentary Sippy Cup with Training lid sets so Miss E and Master J could put them to the test. All opinions are my own.