Did you know that for many bloggers (including myself) Pinterest is the biggest source of traffic to their sites and is a great place to find people who want to spend money? Especially around the Holiday Season!
Today I want to talk about just one way you can get more visitors from Pinterest.
It seems so glaringly obvious but I keep coming across bloggers who still aren't doing it…
You need to make at least one image in your post "Pin Friendly". And where pin friendly is concerned Big is Beautiful!
[Sidebar: If you are about to click away because you already make your images big and beautiful you're ready to jump straight to the advanced stuff!!]
How to Get More Visitors from Pinterest

1. Your Pinterest images must be vertical
When you design your image for Pinterest it needs to be portrait, vertical, taller than it is wide. When designing your Pinterest images think standing up not laying down!
This is how Pinterest has designed their site to display images, so if you try pinning a horizontal image that you have designed for Facebook it will just get lost in the crowd and is unlikely to get saved on Pinterest by other uses.
2. Your Pinterest images must be eye-catching
via GIPHY
You want your Pinterest image to look FABULOUS.
Remember you need to stand out in the crowd of Pinterest search results and not become a wallflower!
I personally use Photoshop to create my pins but there's a bit of a learning curve to be able to use it properly and you have to create everything from scratch. If you don't feel creative enough to design your own Pinterest images then take a look at Canva instead.
Canva is free to use and has a whole heap of pre-designed layouts which means it's super easy to create FABULOUS pins!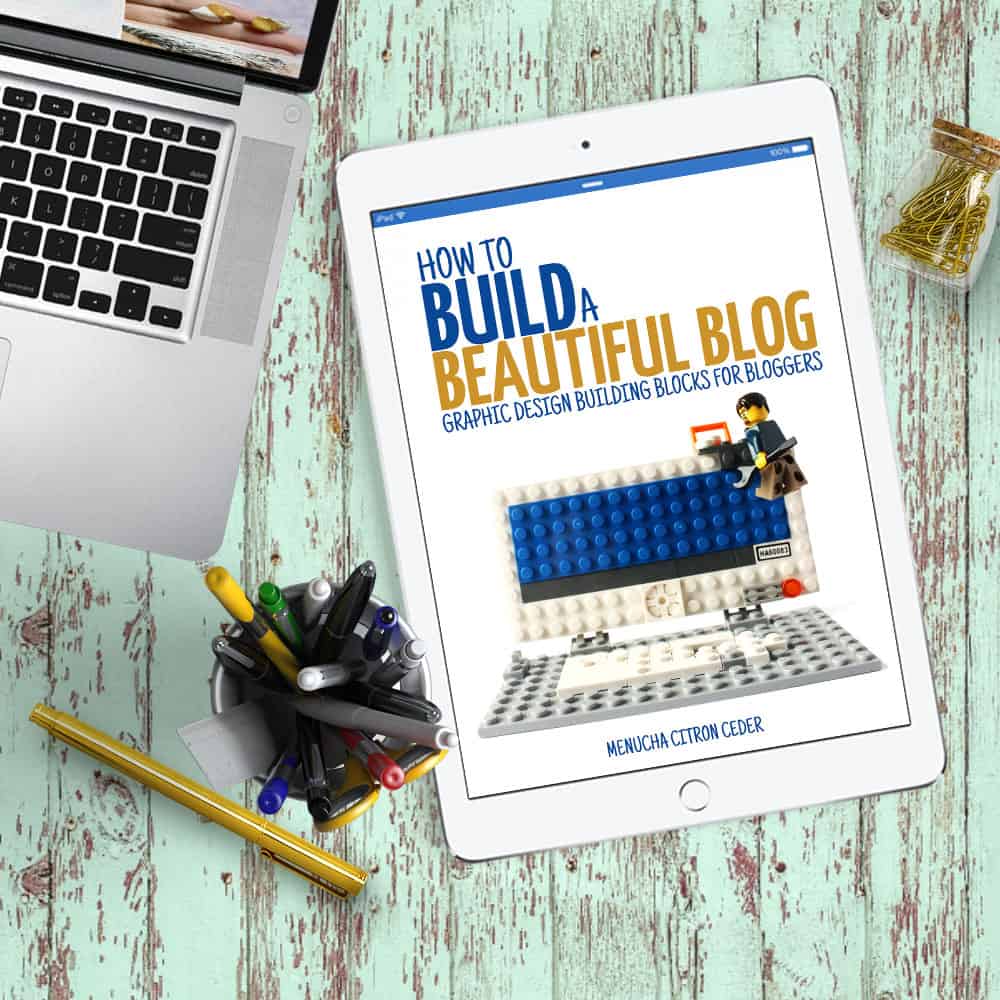 111 pages of pure AWESOMENESS! Grab your copy before she comes to her senses and puts the price up!I want this!
I have always been jealous of Menucha's pins because they are just so eye-catching and compelling.
She's a graphic designer turned blogger (and mom to adorable kiddos) and she has put together this crazy useful guide to making your whole blog look AMAZING.
And there's like 30 odd pages focused just on Pinterest graphics!
Here's that link again, grab the book NOW before she realises just how amazing the information is and puts the price up!
Oh and the tip she gives on page 77 is PRICELESS!
3. Take the time to create multiple Pinterest images for every post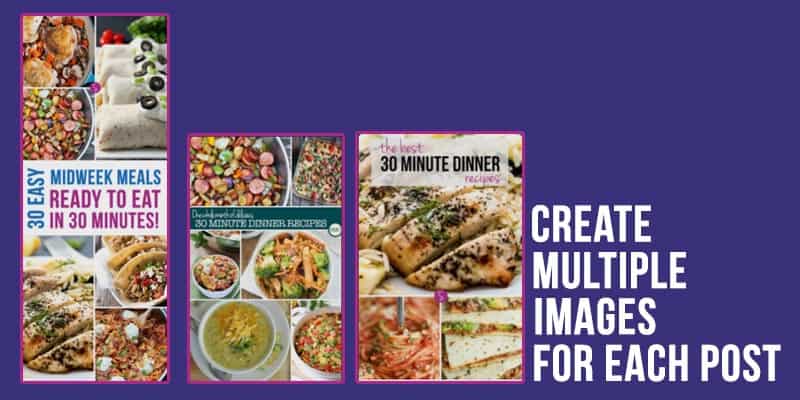 The good thing about using Canva is that it's super easy to make 2-3 different Pinterest images for each post. You could try different images, different overlays, different text or even an image with no text at all.
You can then pin the different images to your boards and see which one performs the best.
[Sidebar: I use Tailwind to do this because I can schedule them to go out to different boards at different times and don't have to remember to do it manually (because then I never would!) I've used a few different schedulers but Tailwind is my favourite. If you want to try it out for yourself use this link to get a $15 discount.]
4. Hide some of your Pinterest images so your readers aren't overwhelmed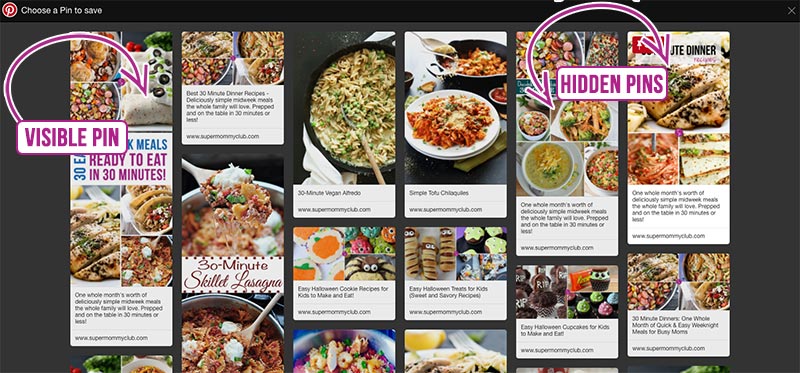 Of course you don't really want more than one long image in your post or it becomes difficult for the reader to scroll through them.
I like to choose one image and place it right at the end of my post. Then I insert the other images after that one, but I hide them using a simple piece of html code (this post shows you how to do that).
When someone clicks the Pinterest browser button they will see all the images that are visible in the post AND the hidden Pinterest ones as you can see in the screen shot above.
For example in that recipe roundup I'm testing out three different styles of collage. The one on the left is in the post at the end, the two on the right are hidden.
Want to see it in action? Click the Pinterest button in your toolbar and see which pins I am testing for this post! Make sure you pin one to your blogging board while you're at it ::smile::
5. What do you do if your images suck?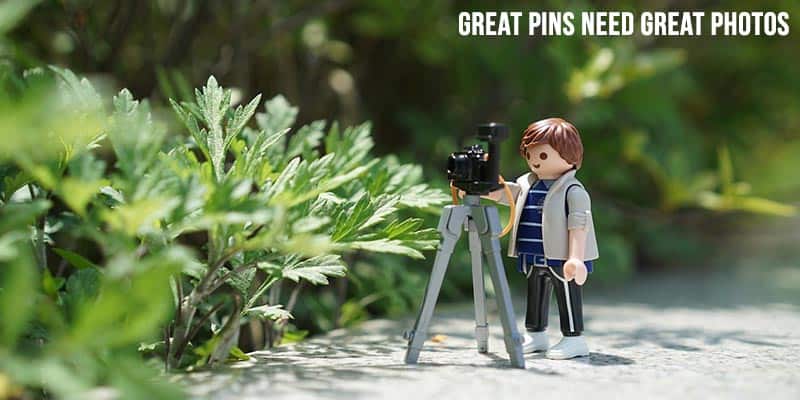 Using Canva templates are a wicked simple way to make your pins look eye catching, but you do need to have a decent photo to add text and overlays to.
If your photography skills are lacking then it will pay you dividends to learn how to take good photos. And the good news is that Menucha's AWESOME design guide has a whole chapter on how to take great photos!
Another good way to make different pin images for your posts is to use stock photography. My favourite place to get free commercial-use images is PixaBay. Please don't just use images you might find on Google Images as that is stealing and could get you into very hot water!
6. How do you take your Pinterest traffic to the next level?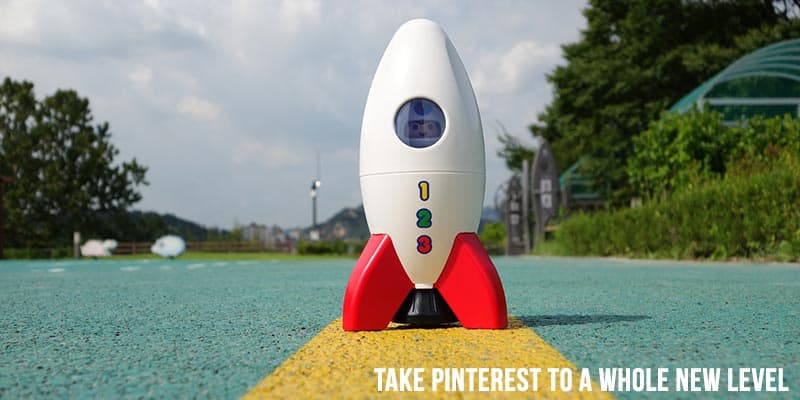 Once you have got your images up to scratch it's time to start getting your profile in order, coming up with a pinning strategy and driving buyer traffic to your site. And
the best way to do that is by following the steps in this course here.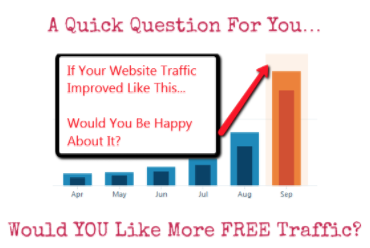 …I Want MORE Traffic!
&
Pinterest has been my biggest source of traffic since I started building my main site four years ago and I thought I knew every trick in the book until I went through that course.
My traffic took another leap upwards when I finished banging my head on the desk and started implementing the tricks I'd missed. It's worth every penny and then some!
---