Check out these KURA bed hacks to find out how to turn the pretty boring white and pine frame into something totally AMAZING!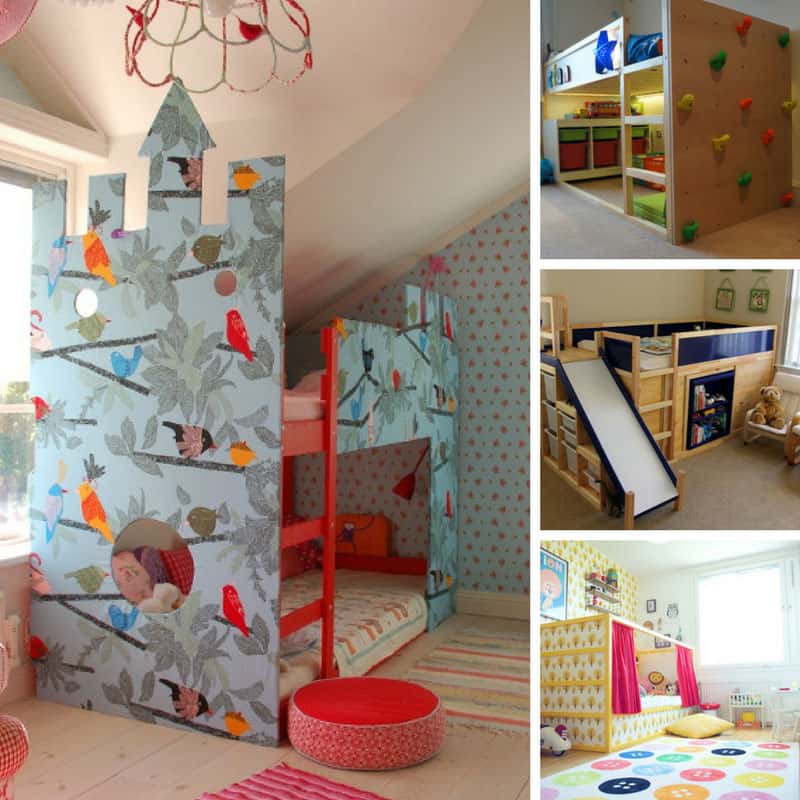 If you're looking for a new bed for your child's room you can't go wrong with the KURA reversible bed from IKEA. After all it can be turned upside down to turn it from a low bed to a loft bed.
But it turns out that's not all you can do with it… Check out these KURA bed hacks to find out how to turn the pretty boring white and pine frame into an amazing bed come play space!
Seriously I went looking for Ikea hacks and found everything from adding a climbing wall, and turning it into a play house to adding a ball pit or even turning it into a triple bunk!
Don't forget to scroll all the way to the end so you don't miss any of the fabulous ideas, and be sure to pin your favourites as you go so you can find them again later!
Related Posts:
KURA Bed Hacks

18. Add a climbing wall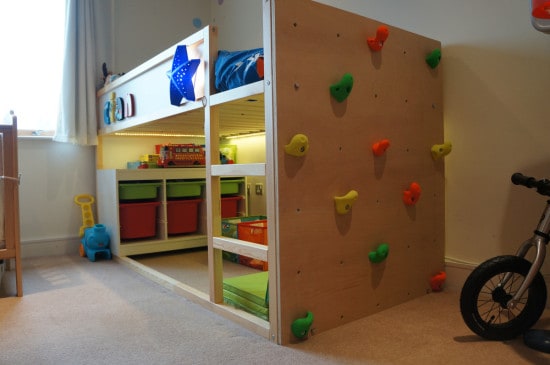 If you need any reason to convince your child that its time for a new bed adding a climbing wall is going to do it!
You can easily get climbing wall holds here
17. Turn it into a double decker play house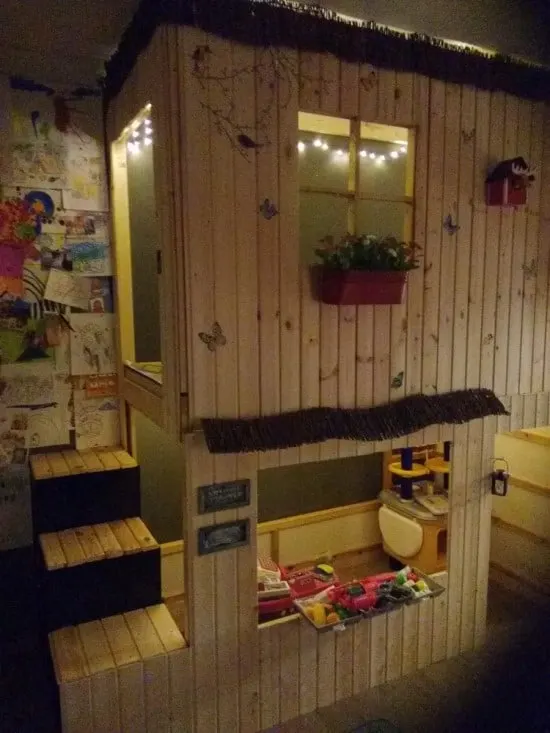 No one said you had to actually use the KURA as a bed… why not convert it into a play house instead?
16. Add a full sized bed underneath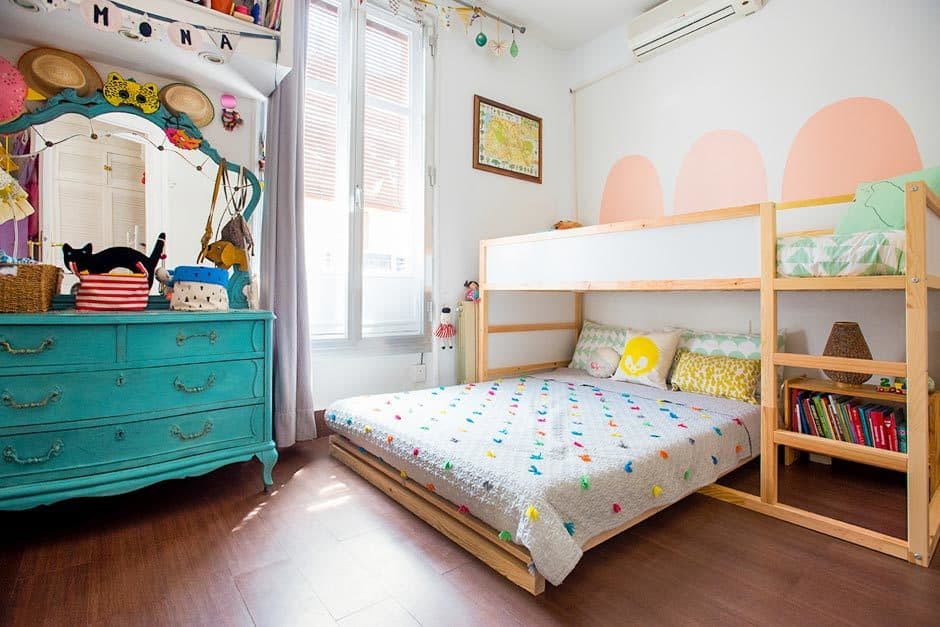 If your older child has to share a room with a younger sibling this is a great way to hack the KURA so there is room for both of them!
15. Hack the bed tent to make it a colour you actually like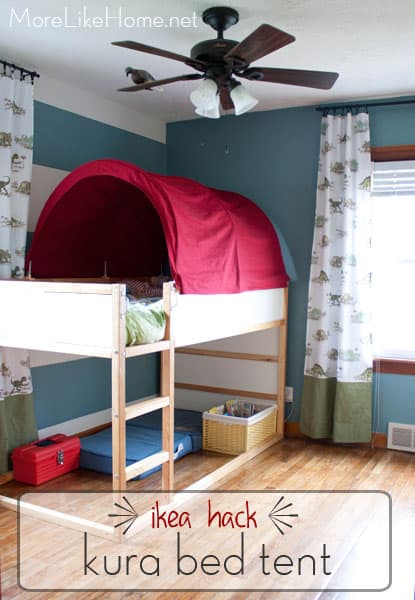 If you've been put off from buying the KURA bed tent because you don't like the colour this is the tutorial you need to learn how to cover it in any fabric you like.
14. Convert it into a fire truck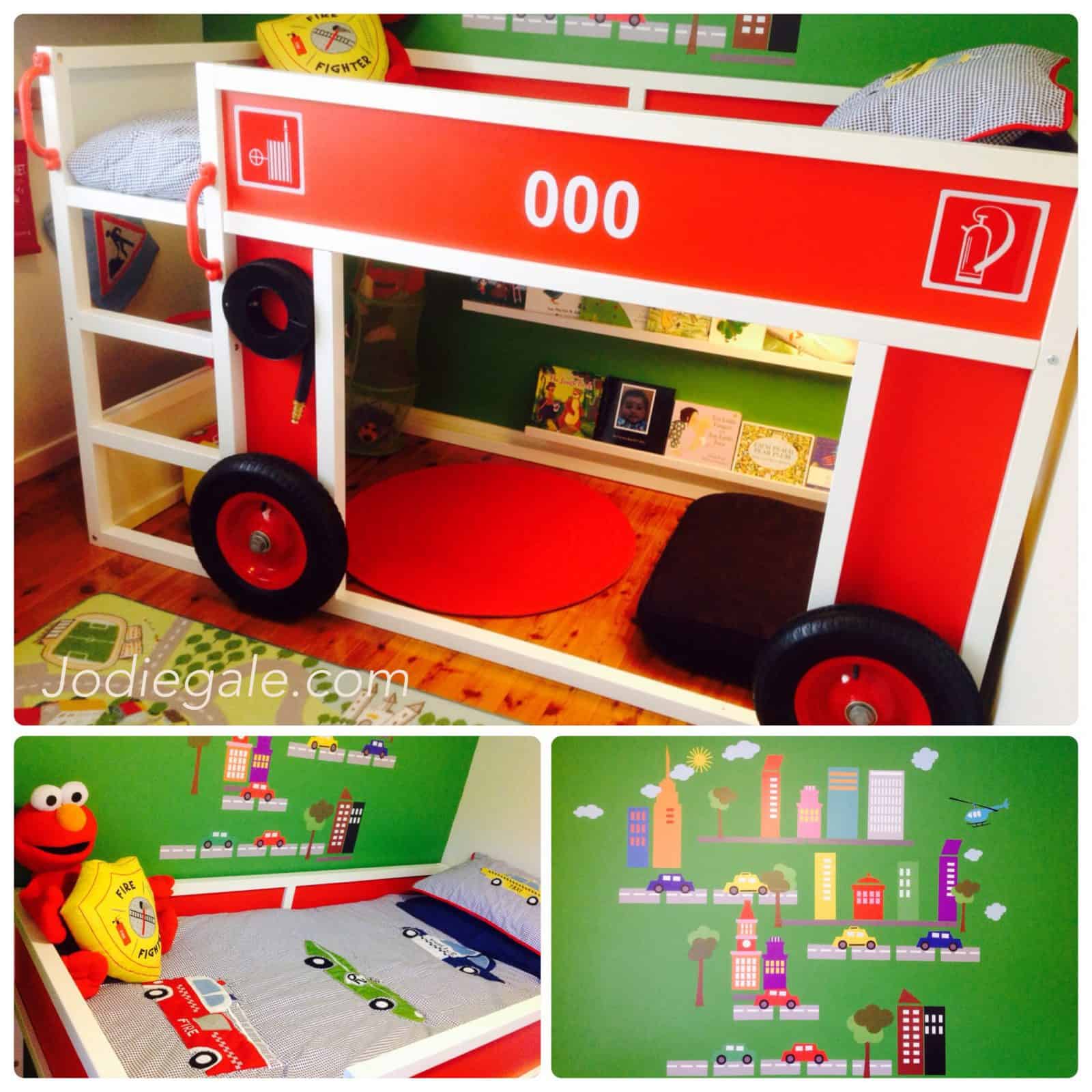 Paint it red, add some wheels and of course a fire hose and you've got yourself a fire truck!
13. Turn it into a princess castle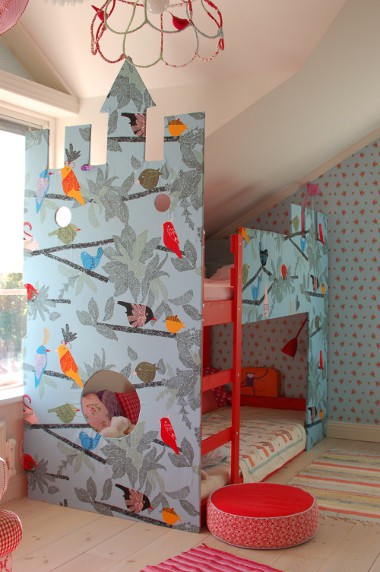 Add some turrets and pretty wallpaper to turn your KURA bed into a princess castle.
12. Add a secret clubhouse and a slide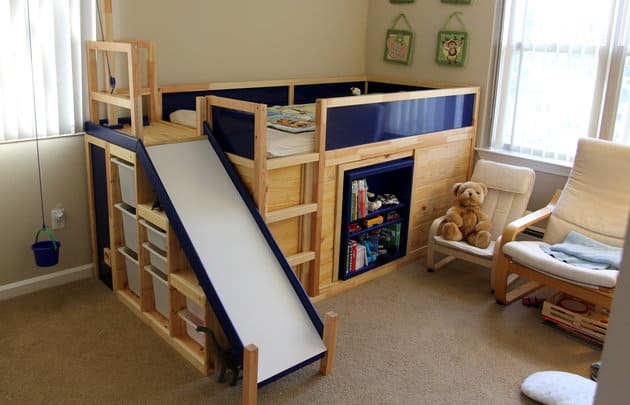 Combine the KURA bed with a TROFAST storage piece and a BESTA shelf to create this amazing bed with a secret clubhouse and of course a slide!
11. Turn the underside into a play space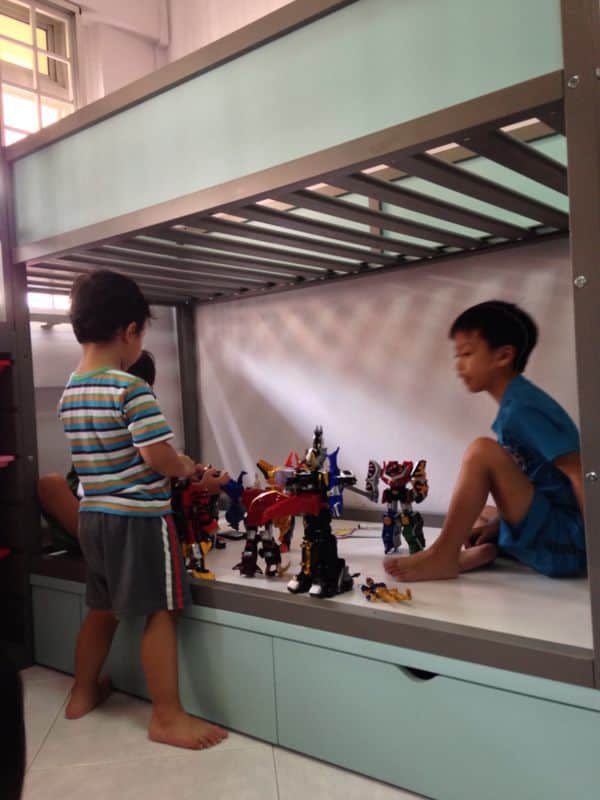 Add storage drawers and a platform which can be used as a play table or the base for a mattress for a sleepover.
10. Turn it into a castle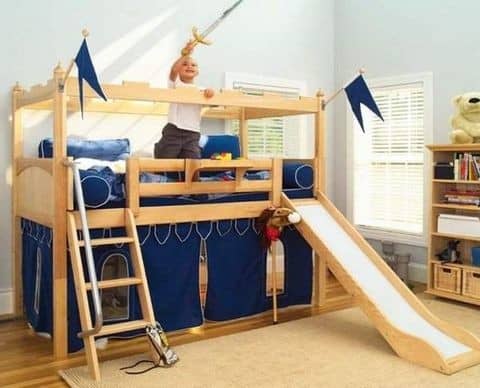 Add some castle themed curtains and pennant flags to create a castle bed, and don't forget the slide!
9. Add wallpaper and curtains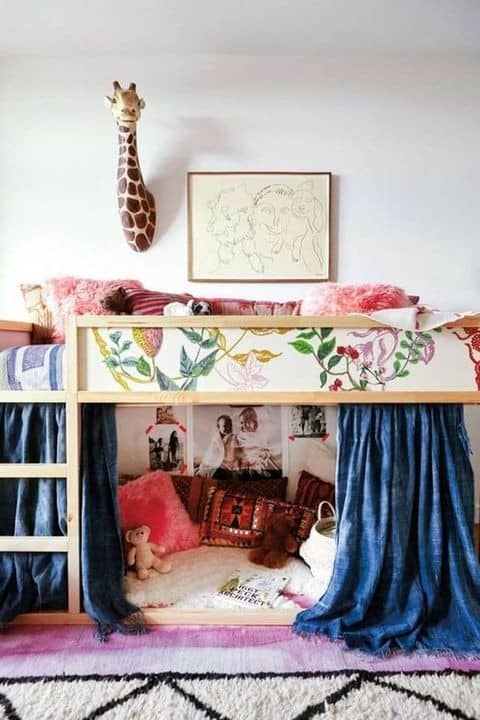 Add wallpaper to the sides and curtains to create a hideaway underneath.
8. Turn the bottom into a reading nook
Add some spice rack bookshelves, a comfy chair and some fairy lights to turn the bottom into a cozy reading nook.
7. Combine two Kuras to make a triple bunk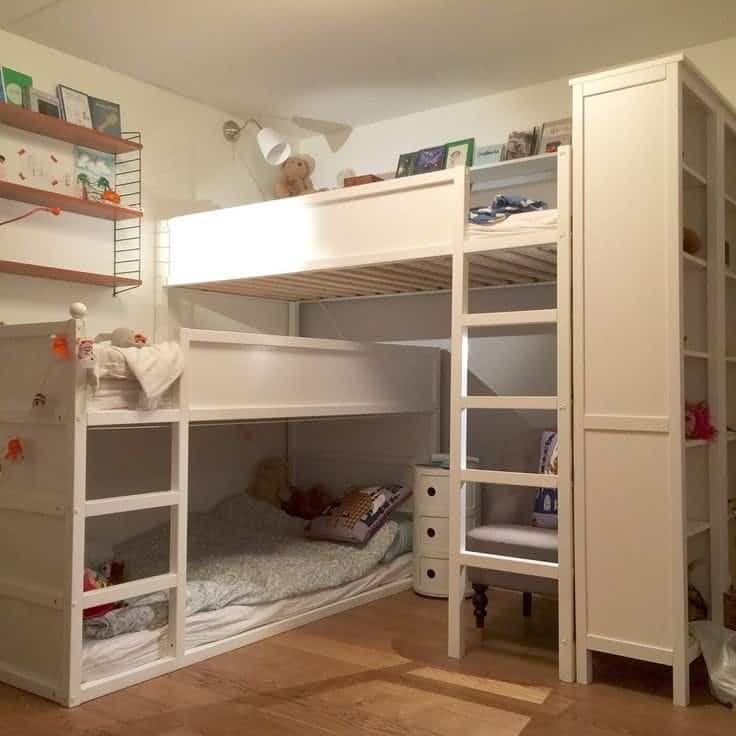 If you need to fit three kids into one room without them feeling squished this is your answer!
6. Turn it into a Big Top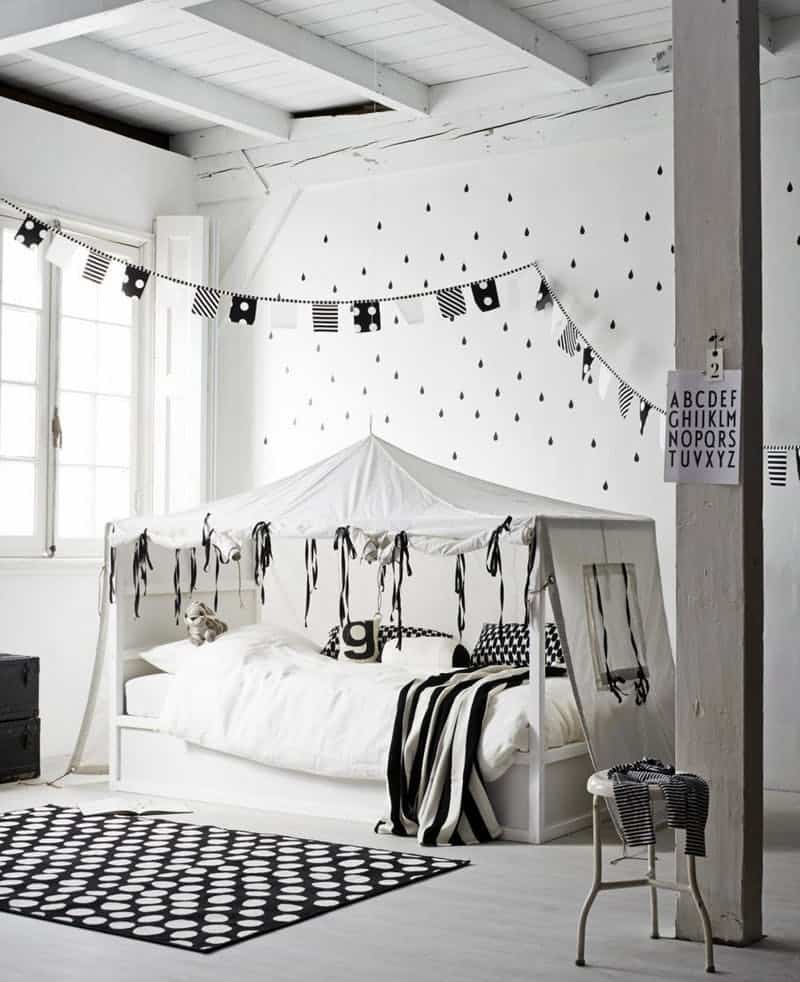 Embrace the circus vibe by adding a tent and some bunting.
5. Add a ball pit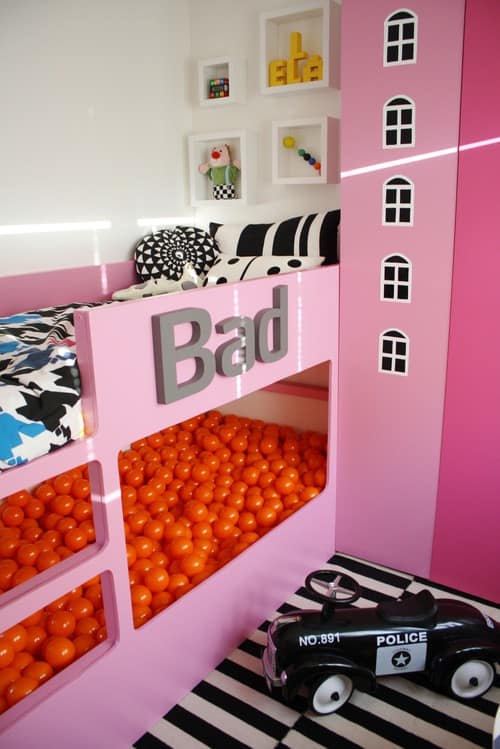 Add 1000 balls to the bottom level and you've got yourself a ball pit!
You can easily get ball pit balls here
4. Wallpaper it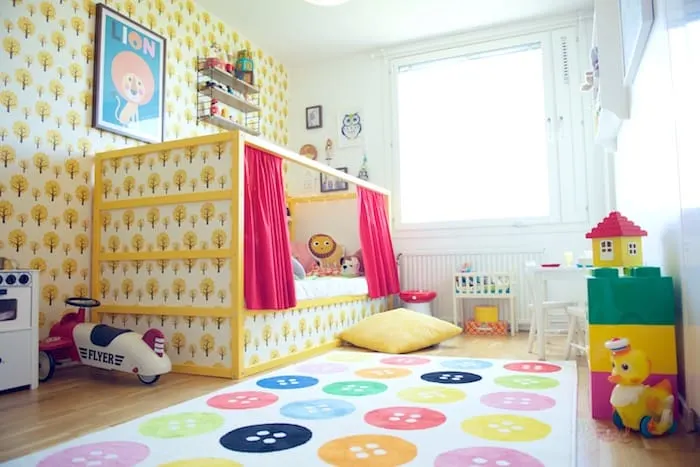 Wallpaper the sides of the bed so that it blends in with the walls and then add some funky curtains.
3. Upholster the sides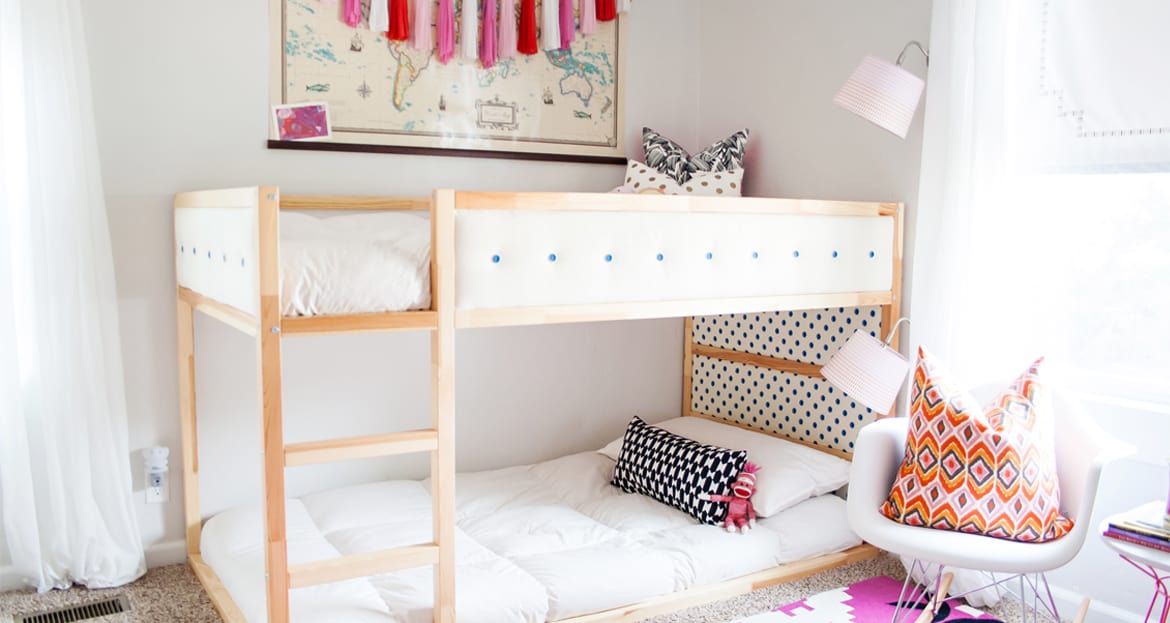 Upholster the side panels for a stylish look.
2. Add some pretty curtains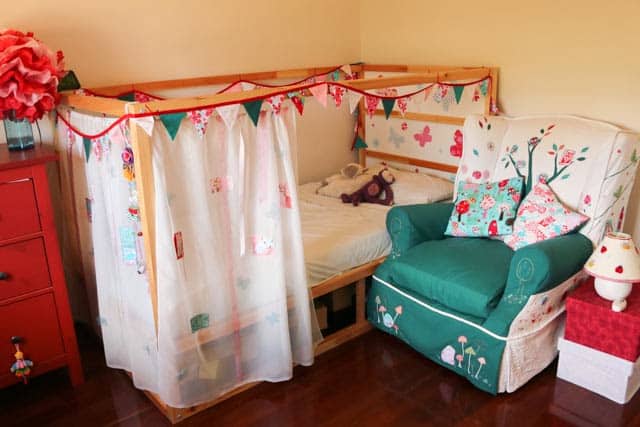 Put the pieces together as a bed rather than a loft bed and then add pretty curtains and bunting.
1. Turn the top level into a Wendy House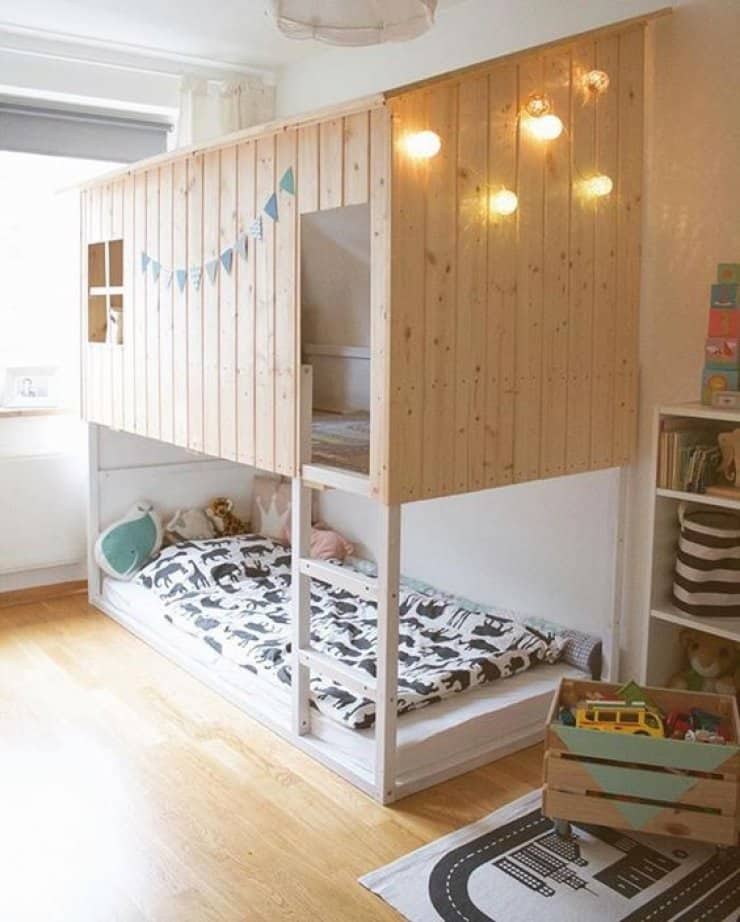 Related Posts:
&
---