One of the biggest expenses you'll incur during your vacation will of course be food. Touring the parks means a lot of walking, and that will make you very hungry (not to mention those clever folks at Disney piping the smell of fresh baked cookies onto Main Street to make your tummy rumble!).
Today we're revealing our top tips so that you can eat for less on your Disney World vacation, and save some cash to pay for those all important souvenirs!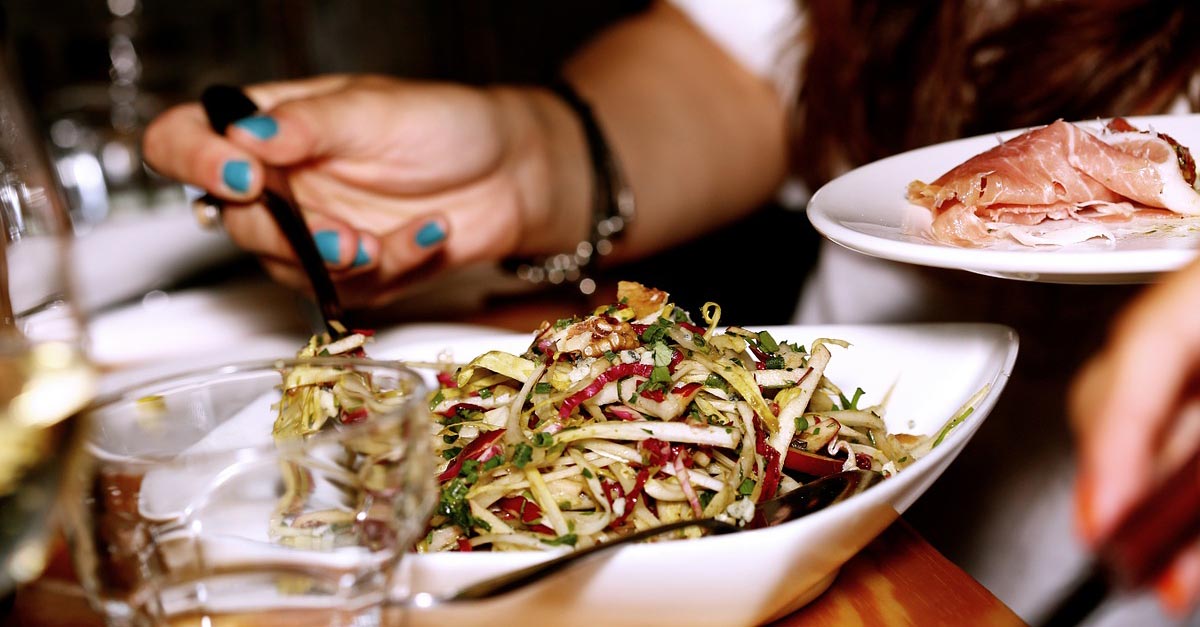 1. Eat breakfast in your room
The first thing you can do to save money (and time) is to eat breakfast in your room.
Most hotel rooms these days come equipped with a fridge so bring some plastic bowls and cutlery and a box of cereal, pick up some milk and you're good to go.
If you don't have a fridge then do breakfast European style and eat croissants, muffins or bagels.
If you have a car you can pick up supplies at the Walmart or Publix stores on the 535 just outside Disney World. If you don't have a car then you can place an order with Garden Grocer and they'll deliver the groceries to your hotel.
2. Take a picnic to the park
If you've been trying to save money to pay for your trip by brown bagging your lunch you can keep on saving by doing the same on vacation. Disney is happy for you to take a cooler into the parks so pack yourself some sandwiches and snacks and you can have a picnic lunch to save money.
Again you can pick up supplies at Walmart or Publix, or have Garden Grocer ship them to you.
3. Eat dinner outside of Disney World
If you have a car you can save money by driving outside of Disney World to eat dinner. There are more restaurants and diners on highways 535 and 192 than you can shake a stick at. They've got Chillis, and Logans, and Perkins and Dennys, and Outback steakhouses and Applebees and you won't want to miss the Smokehouse Grill.
4. Consider joining Tables in Wonderland
If you are going to be purchasing an Annual Pass for your trip then you are eligible to join Tables in Wonderland.
It currently costs $100 to join and in return you will receive a 20% discount on food and drinks, including alcohol, at more than 100 restaurants across the Walt Disney World Resort.
To save money with this scheme you need to spend about $500 on table service meals during your vacation, which isn't actually that hard to do in a couple of meals.
You can find out more about the Tables in Wonderland scheme here.
5. Consider the Disney Dining Plan
Another option for saving money on your meals is to pre-purchase them using the Disney Dining Plan.
Essentially you pay for a number of credits for a certain combination of meals and snacks at either counter service or table service restaurants. The credits are added to your MagicBand and every time you 'pay' for a meal you'll be given a receipt showing how many credits you have left.
There are three plans available:
Quick Service Plan- which includes two counter service meals and one snack per person per night as well as one refillable mug and costs around $41.99 per night
Disney Dining Plan – which includes one counter service meal, one table service meal and one snack per night as well as one refillable mug for $60.64 per night
Deluxe Disney Dining Plan – which includes three meals at either a counter or a table service restaurants and two snacks per night as well as one refillable mug and costs around $109.53 per night
You should take note that the credits do not cover the cost of alcoholic drinks, and you must also pay an 18% gratuity at every table service meal.
At certain times of the year Disney World runs a Free Dining promotion, if you stay at a Value Resort you will receive the Quick Service plan for free, and at Moderates and Deluxe they'll give you the standard Disney Dining Plan.
Buying one of the Dining Plans, or getting it free with your stay, isn't a sure fire way to save money though. In order to save you need to make sure you're eating at the restaurants that give you the best bang for your buck, and you really need to be a big eater. You'll also need to spend a lot of time planning where and what you're going to eat to make sure you actually save money.
I suggest that before you invest in one of the Dining Plans or Tables in Wonderland (if you are buying an Annual Pass) that you sit down and work out where and what you would like to eat during your vacation and then work out whether you could save money using either of these options.
You can see menus for all of the restaurants as well as prices for meals by clicking this link and we'll talk more about making dining reservations in our next post.
[Please note that prices are subject to change and you should check the Disney World website for the most up to date prices.]
~Clare – currently pinning to All Things Disney!.
Click here to follow our All Things Disney! board over on Pinterest.