From bats and spiders to witches and monsters we have some fabulously cute and spooky easy Halloween crafts for kids to make this October!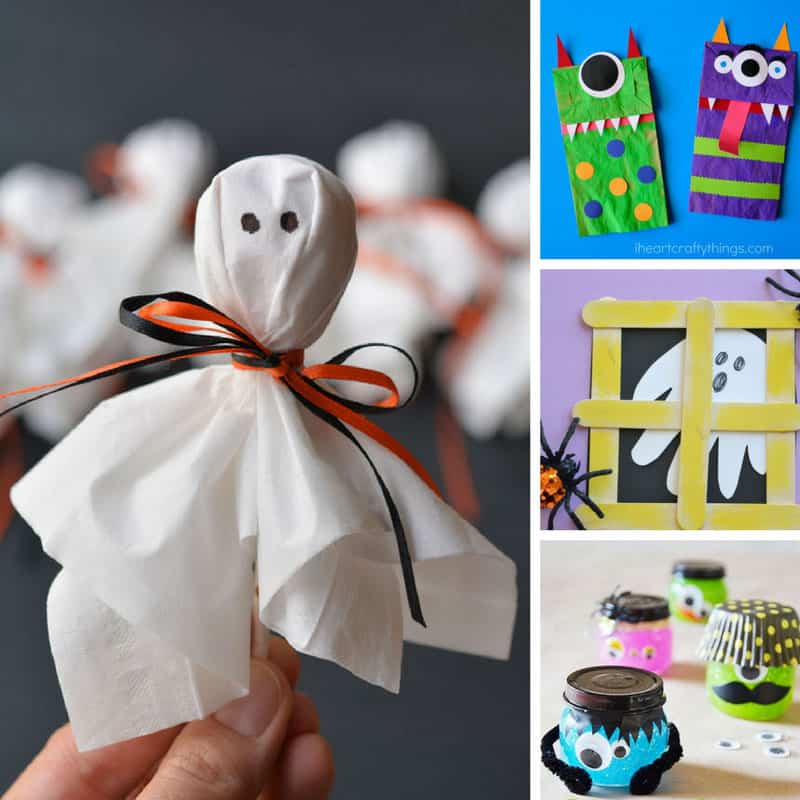 Easy Halloween Crafts for Kids to Make

For us grownups October still feels so far away, but my daughter is already super keen to start making things for Halloween! So today we're sharing a collection of easy Halloween crafts for kids to make, it's entirely up to you whether you make them wait until October to get started!
We have everything from paper plate spiders and glitter slime monsters (which make great party favors by the way) to puffy ghosts and lollipop ghosts!
As always be sure to pin your favourites so you know where to find them later!
Related Posts:
Craft Sticks
Googly Eyes
Felt Sheets
Elmer's Glue
&
Paper Plate Spiders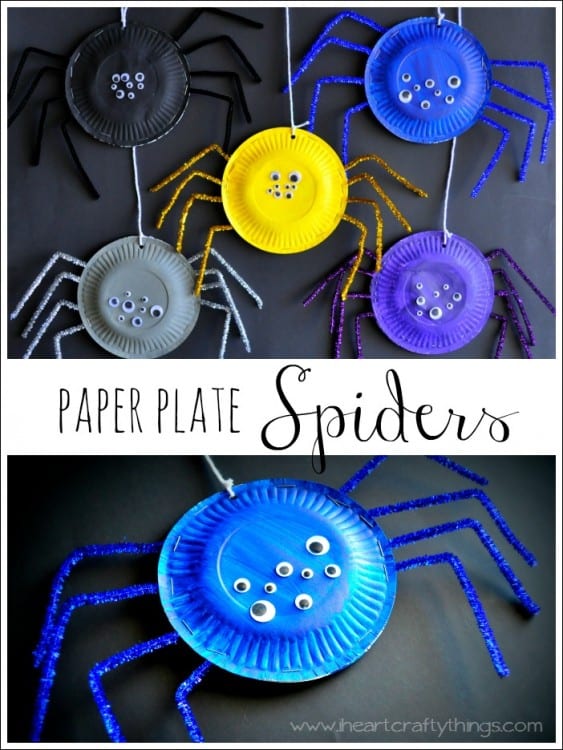 I am really not a big fan of spiders but I will make an exception for these little guys! We love paper plate crafts because they're simple enough for your toddler to enjoy creating, but older kids can have fun with them too!
Halloween Glitter Slime Monsters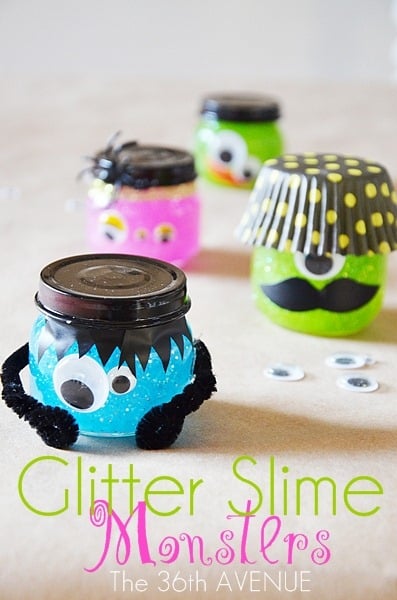 If your kids trade candy at school on Halloween why not try this instead. Adorable monster jars filled with Halloween slime! Just make sure the other kids know it's to play with and not to eat!
Paper Plate Witch Craft for Kids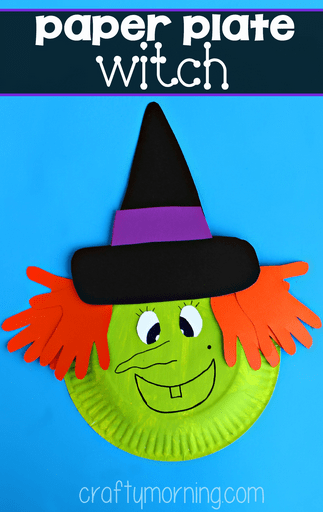 Here's another Halloween craft that turns a boring old paper plate into something fabulous. This time its a spooky witch!
Halloween Tin Can Bowling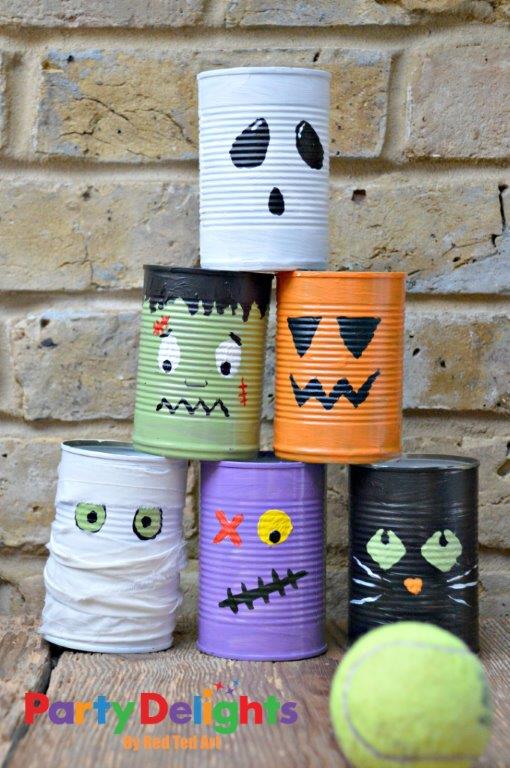 If you're planning a Halloween party and trying to think of some games to play try Halloween bowling! You can spend your crafting session making the monster tins and then play with them at the party. They'd make pretty cute pencil pots too!
Toilet Paper Roll Bat Craft for Kids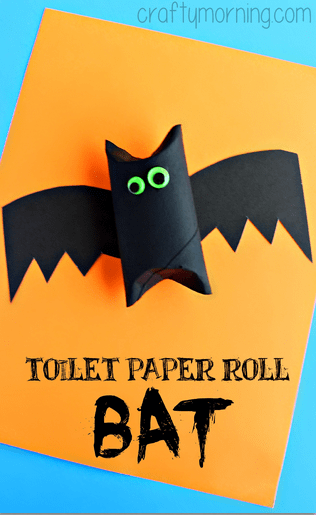 You can't have a collection of Halloween crafts without a bat so how about this little guy? I love the idea of using different sized eyes to make him look extra "batty"!
Pinecone Bats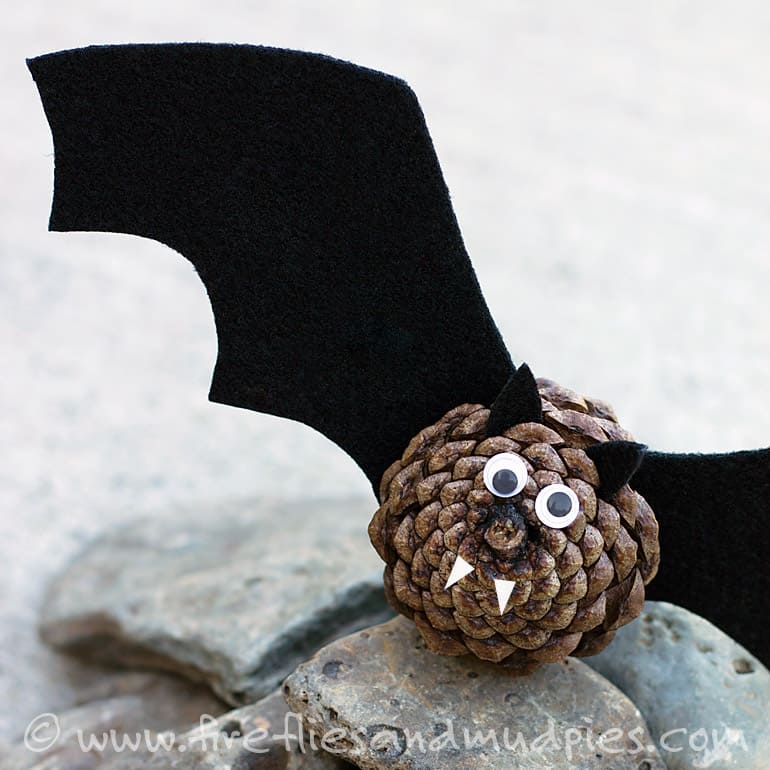 Do you have a box full of pinecones that need to be brought to life? This little guy is a brilliant way to put them to good use!
Paper Bag Monster Puppets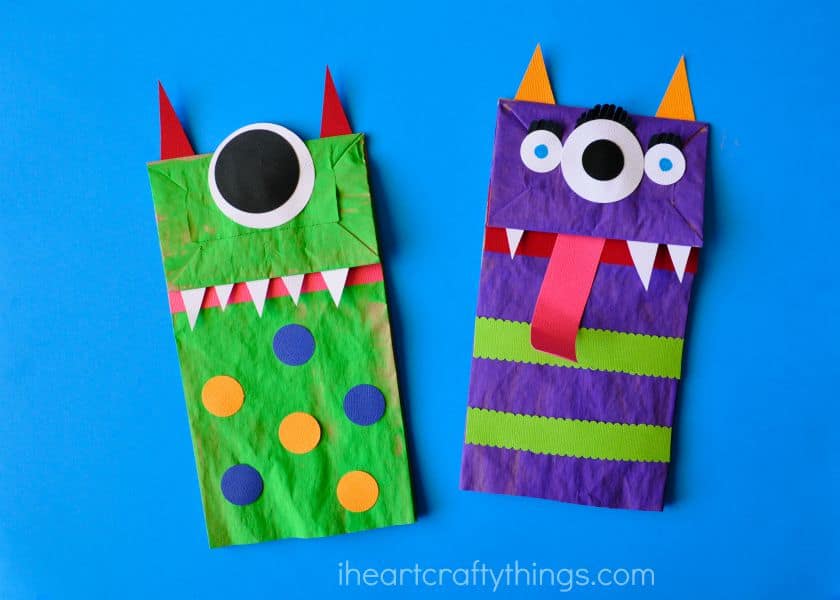 I don't think I've ever seen a pair of cuter looking monsters. This craft is perfect for little ones because it's easy to do with a little help from you and it's not too scary. Once you've finished making these little guys you could make some googly eyed Halloween Cookies or Cupcakes to match!
Popsicle Stick Ghost Window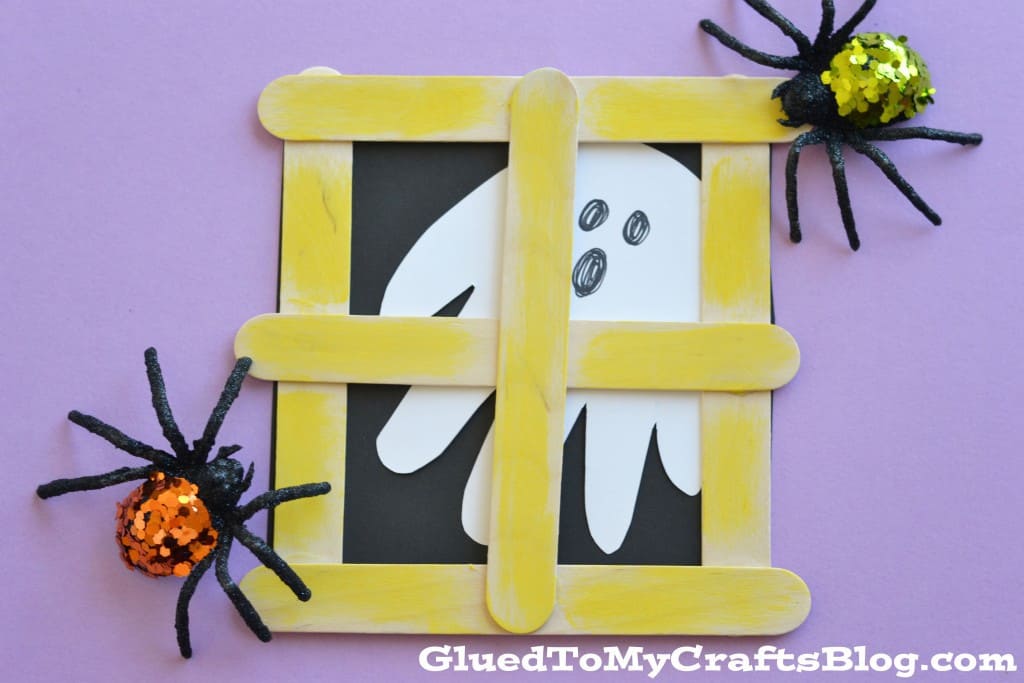 Popsicle stick craft meets handprint craft… what a fabulous idea! Love that little ghost peeking through the window.
Halloween Craft: Puffy Ghosts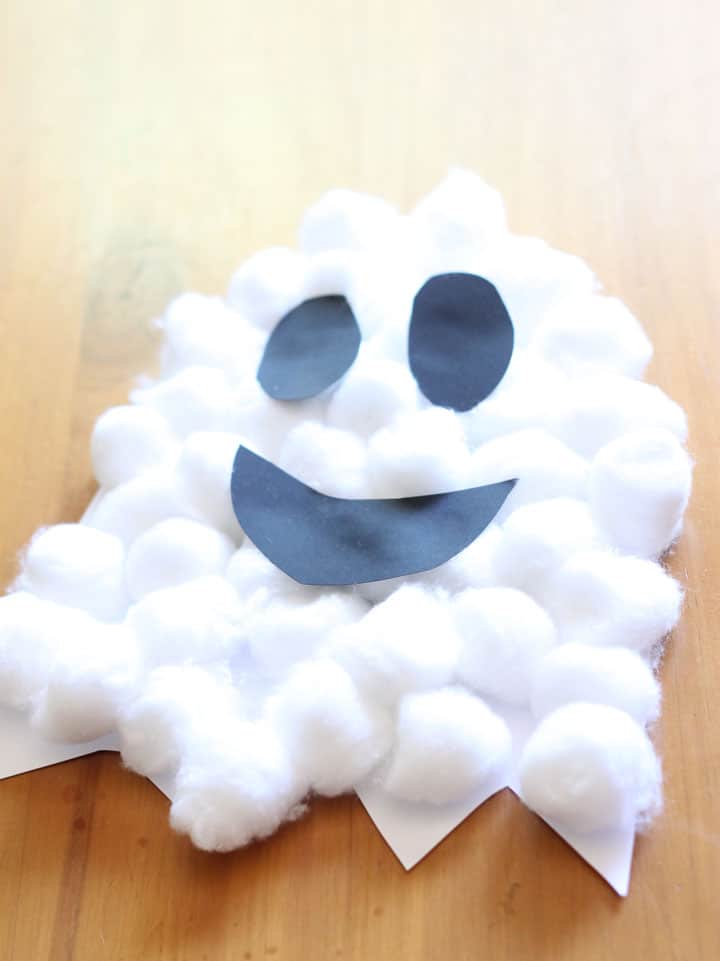 Oh these have to be the most adorable little ghosts! You just can't beat crafting with cotton wool balls and these will make great Halloween decorations too!
Lollipop Ghosts
Ooh is this a Halloween Craft or a Halloween Treat? I think we can declare it to be both! Your child will have fun creating these super cute little ghosts and then their classmates can have fun eating them!
Mason Jar Neon Mummies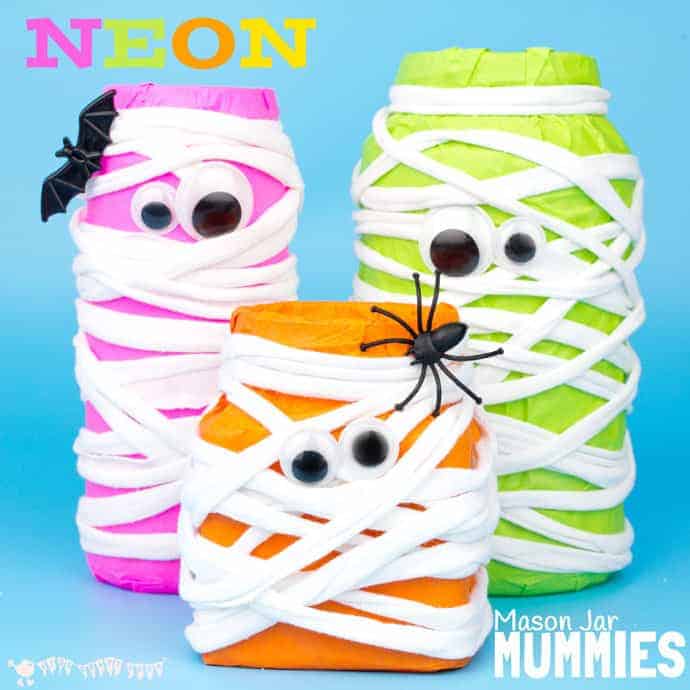 Love the bright colors of these neon mason jar mummies! They're easy to make but with lots of motor skill practice thrown in.
Related Posts: