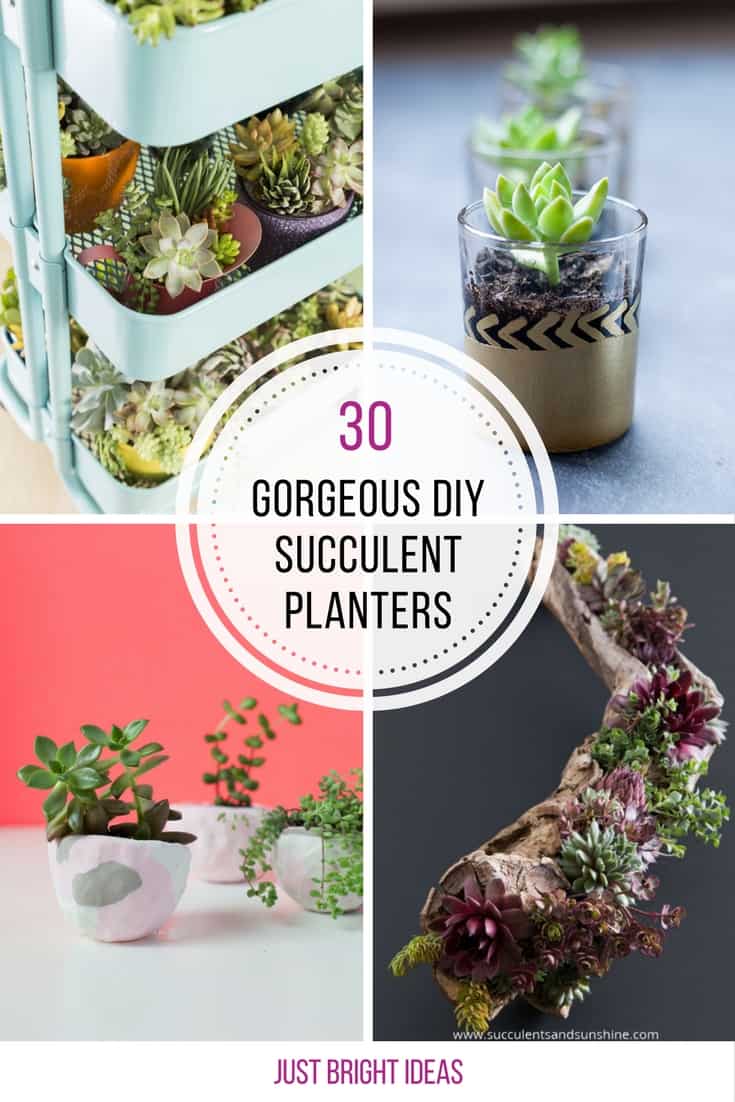 Pin these ideas! Hit the button to save these ideas for later. Don't forget to follow us on Pinterest for more great stuff!
&
---
Succulents are the perfect way to bring a little greenery into your home which is why today we've rounded up 30 gorgeous DIY succulent planters that you can make at home this weekend. As well as making some of these pots for yourself they will also make unique gift ideas for Mother's Day and even Teacher's Appreciation week!
DIY Succulent Planters

30. Make your own marbled clay succulent pots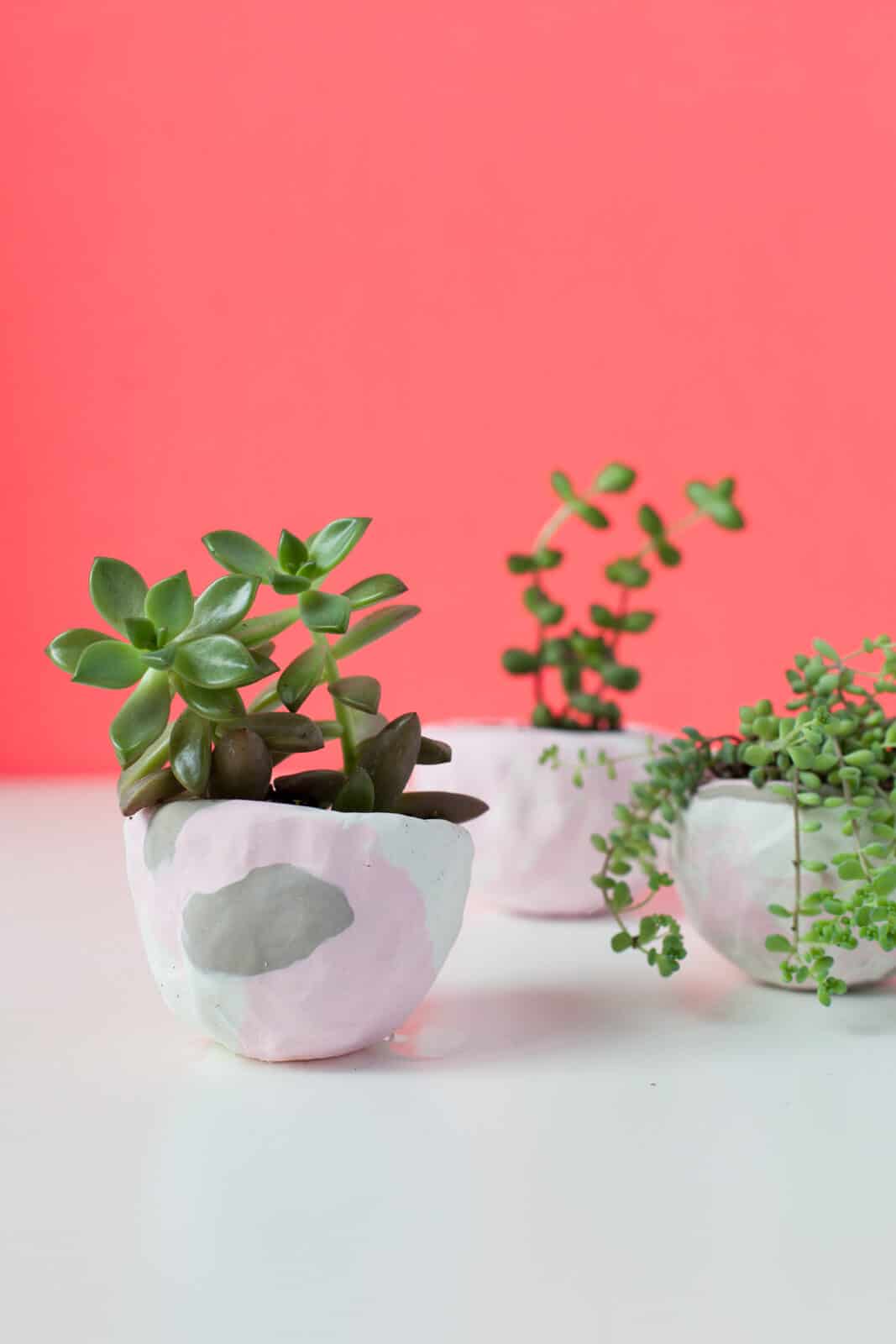 Found it here >> A Beautiful Mess
These pinch pots are super easy to make, look fabulous and don't cost a lot. So you have money left over to feed your succulent addiction…
29. Repurpose a stylish candle holder as a planter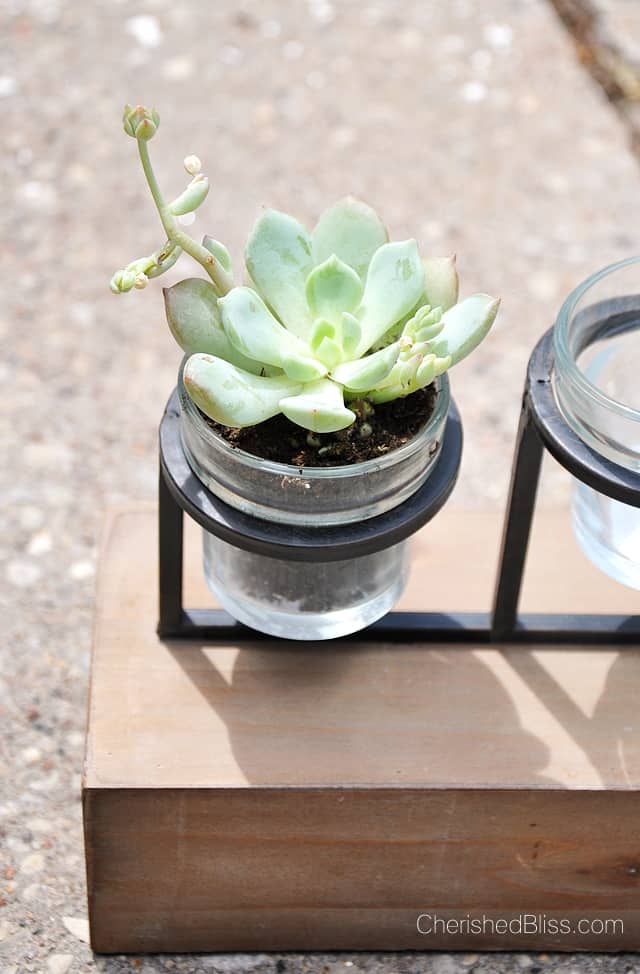 Found it here >> Cherished Bliss
From candle holder to succulent planter. Very clever.
28. Make your own wooden planter
27. Make mini succulent planters as party favours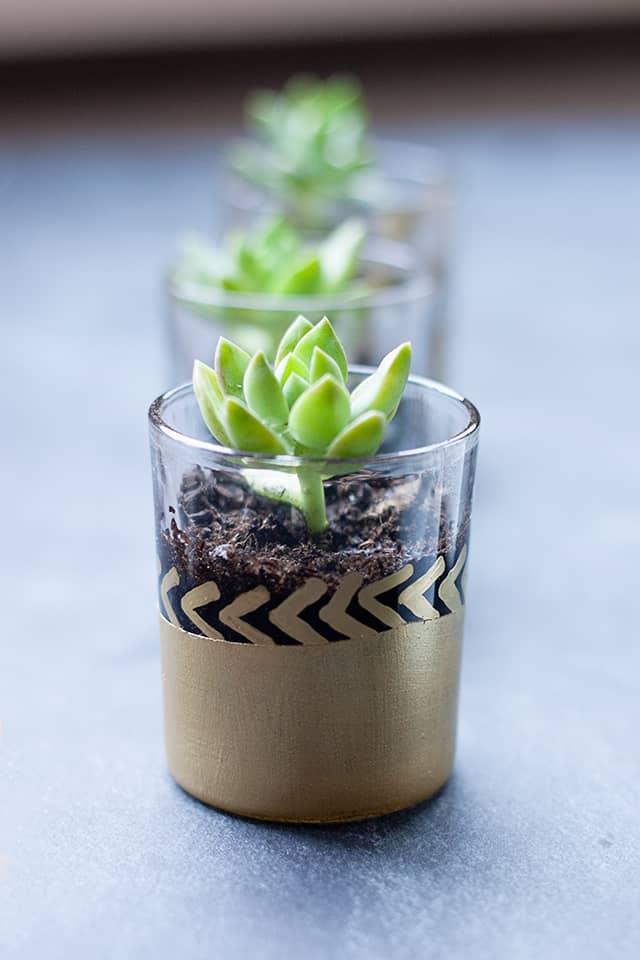 Found it here >> Circus Berry
If you're planning a party or even a wedding and you're stuck for ideas as what to use for favours make some of these mini succulent holders.
26. Repurpose a toothbrush holder as a planter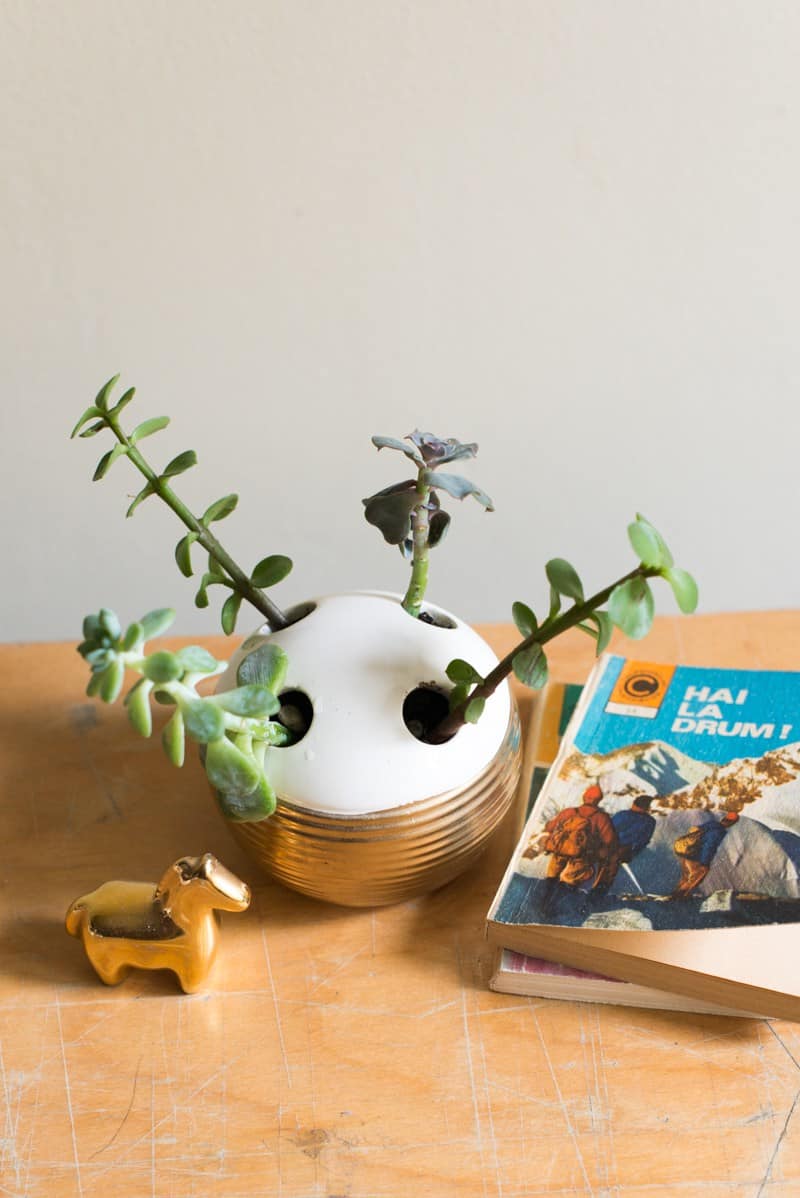 Found it here >> Kittenhood
No one will ever guess that this stylish planter started out life as a toothbrush holder!
25. Make your own cement planter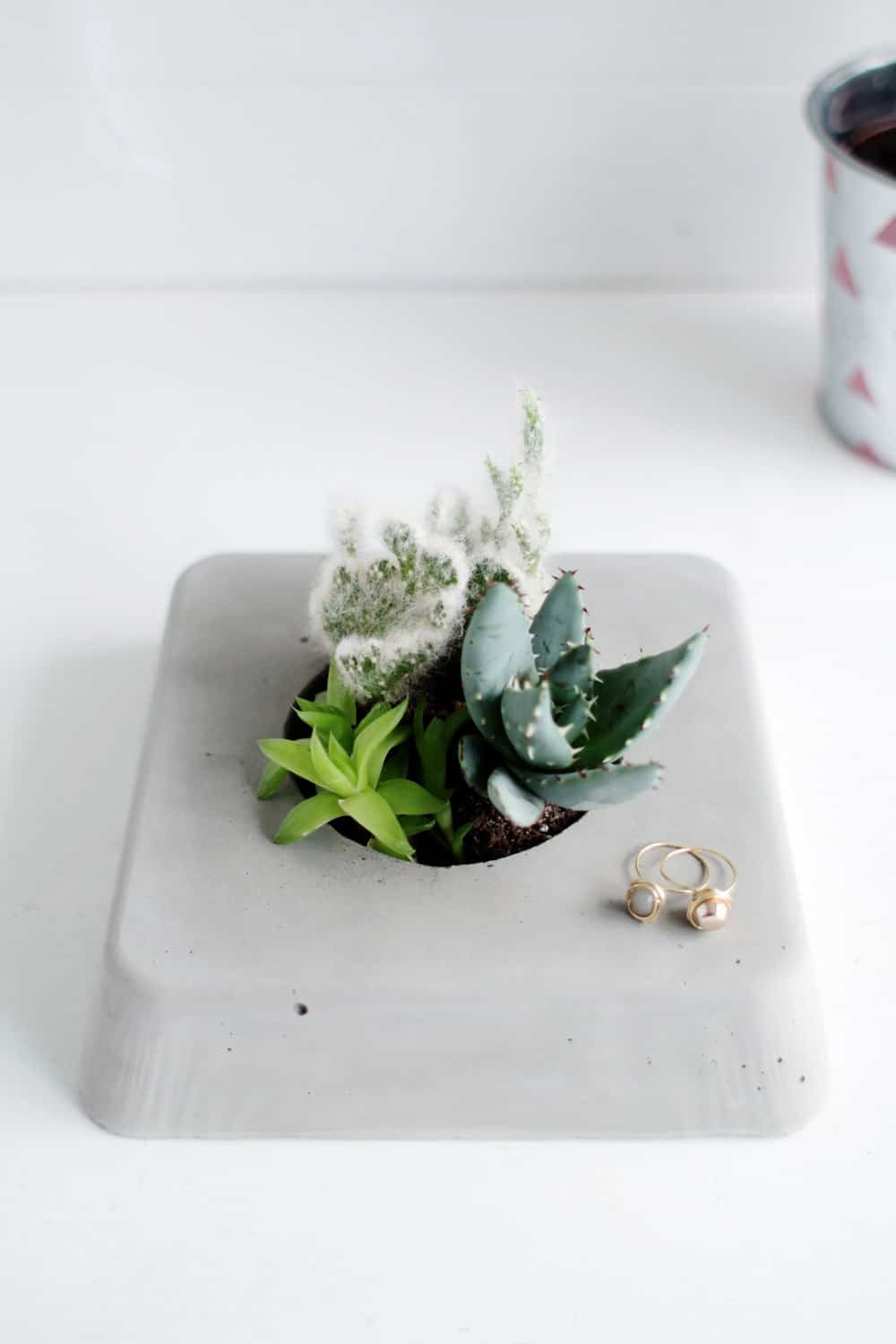 Found it here >> Home DIT
It's easier than you think, and you can use a baking pan as mould!
24. Make your own dipped succulent plant holders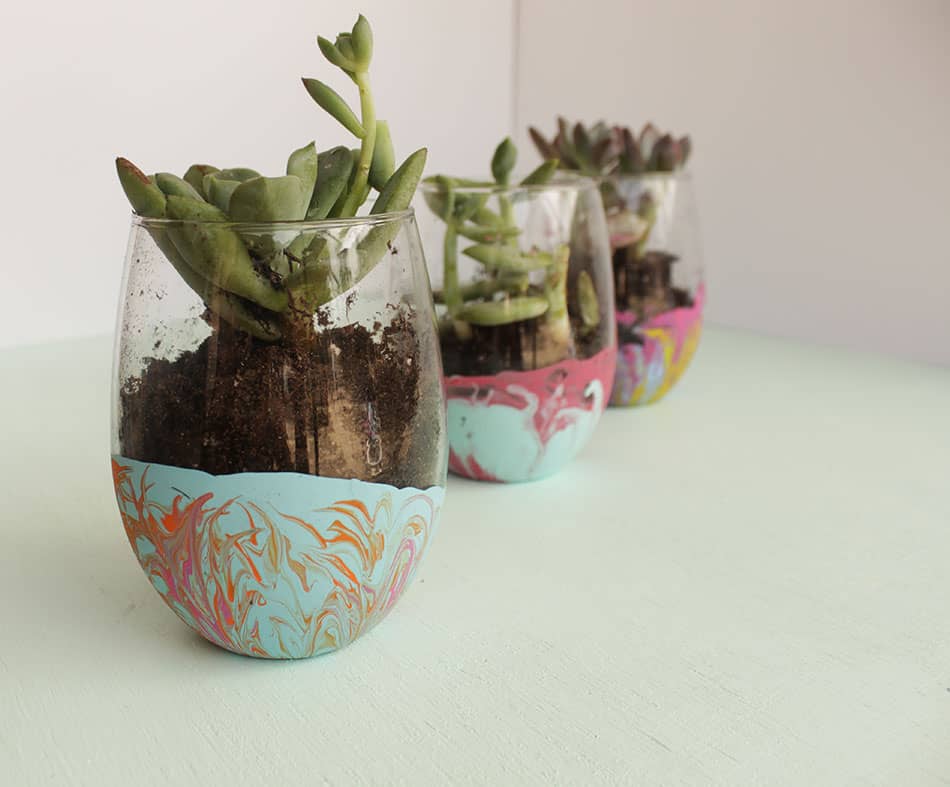 Found it here >> Cupcakes, Cocktails and Kids
These dipped glass holders are beautiful, and started out life as a wine glass.
23. Turn an IKEA RASKOG cart into a succulent planter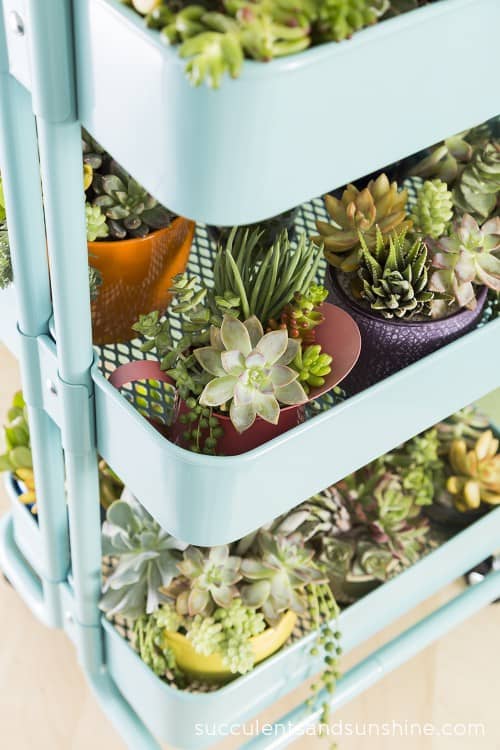 Found it here >> Succulents and Sunshine
IKEA hack alert! Here's an ingenious use for that fabulous IKEA RASKOG cart we all have our eye on!
22. Repurpose a picture frame into a DIY vertical planter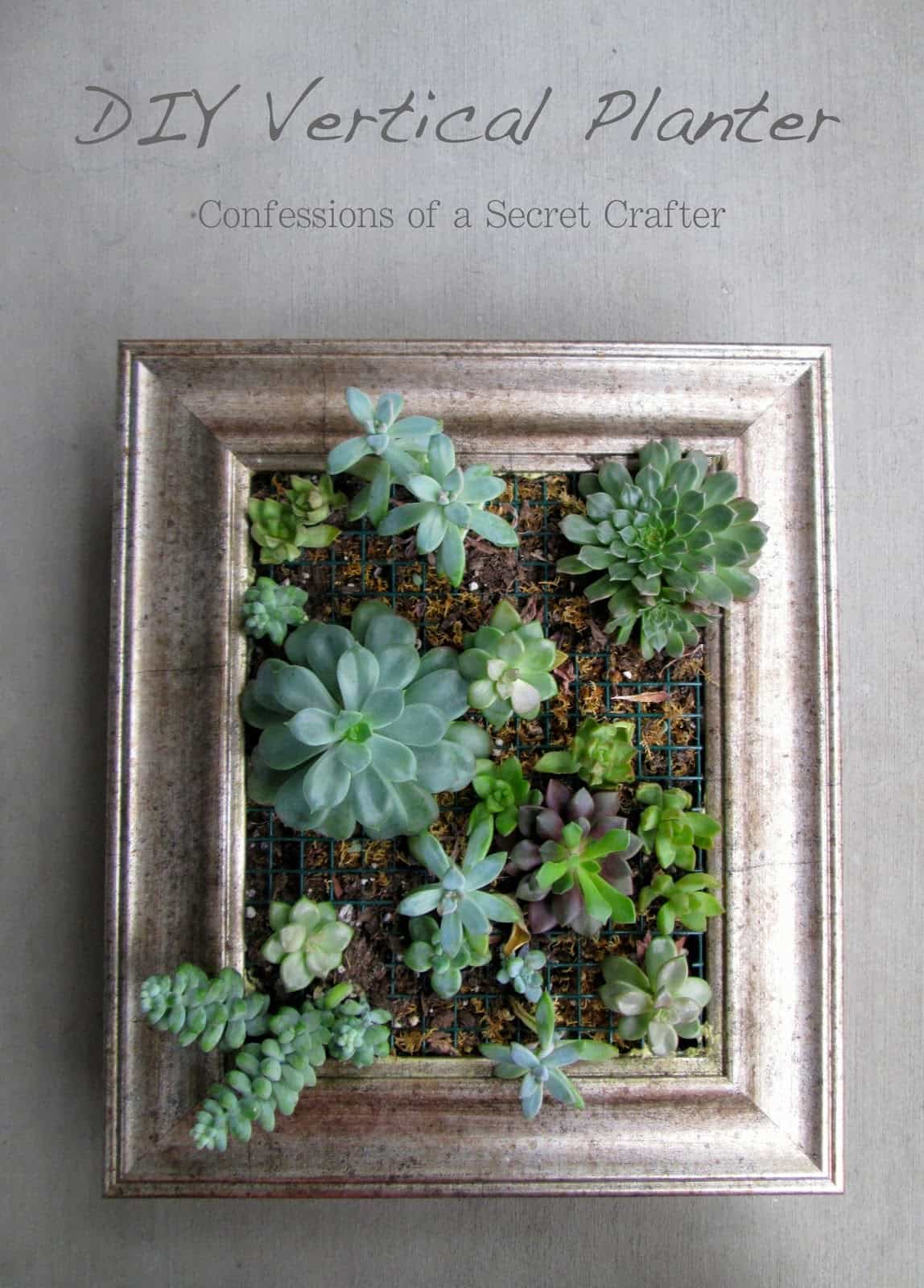 Found it here >> Confessions of a Secret Crafter
For something a little different create your own DIY vertical planter using a flea market picture frame.
21. Make your own DIY dinosaur planters