You remember making sock puppets as a kid right? Well now it's time to pass down the fun with these adorable sock plushies and toys you can make with your own children!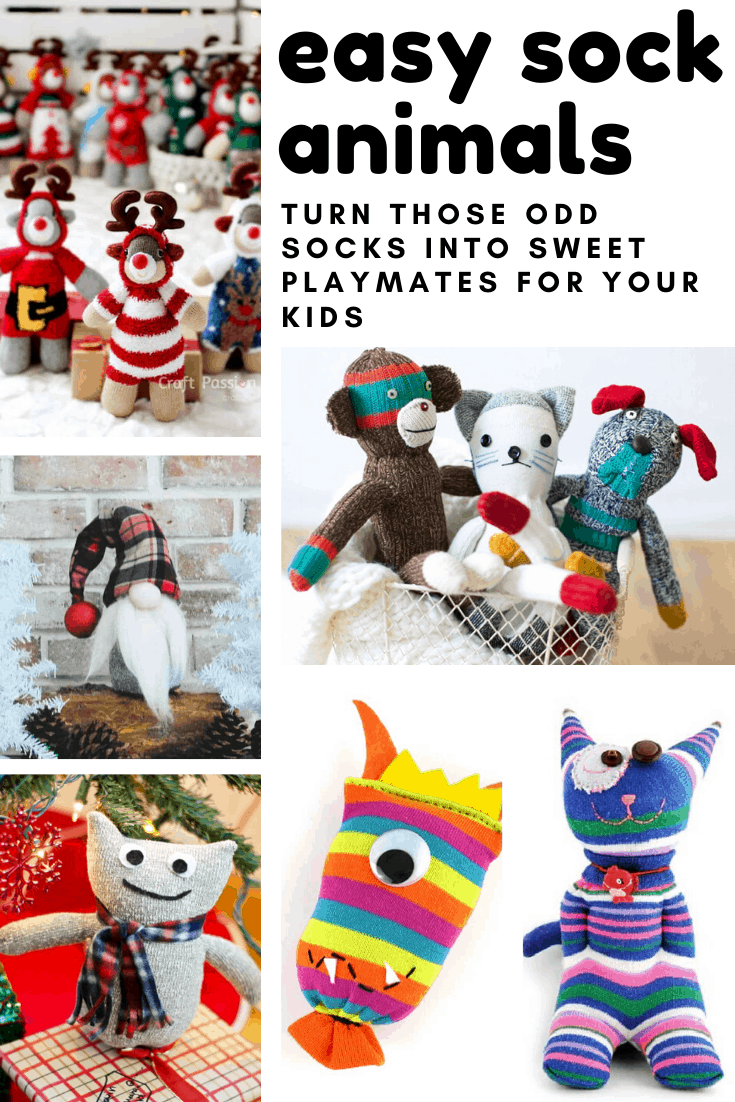 DIY Sock Plushie Toys
Quick, go raid that odd sock basket, because today I've collected up 25 of the most adorable DIY sock plushies and toys tutorials I could find scattered around the interweb!
From cute bunnies and kawaii kittens to narwhals and snow dudes there is something here for everyone to love. And since making sock toys is pretty easy they make wonderful handmade gifts too! Make them for the kids, or with the kids and have fun doing it!
DIY Molang Sock Plushie Video Tutorial
Aww how cute is this little bunny! He'd make a fabulous Easter gift, or an anytime of year gift for someone who loves rabbits! This video tutorial is super easy to follow and you probably have everything you need to make one in your craft box but if you don't have a doll needle you can grab one from Amazon!
DIY Kawaii Kitten Pusheen Cat Sock Plushie
Little Rudolph Sock Plush Tutorial – DIY Red Nose Reindeer for Christmas!
How to Make a Fox Sock Plushie
DIY Koala Plush!! Make a Cute DIY Toy using Socks!
DIY Sock Unicorn Whale Narwhal Free Pattern and Tutorial
DIY Sock Elephant Toy
Sock Sloth Free Pattern and Tutorial
Sock Animal Toys
DIY Sock Snow Dude Puppets
Sock Monster Tutorial
How to Make Easter Bunny Softies From Socks
Silly Sock Cat
Captain America Sock Monkey
How to Make a Sock Bunny
Sock Doll
Sock Reindeer
Sock Snake Travel Pillow
Sock Turkey Pattern
Sockasaurus
Sock Cat Video Tutorial
Dollar Store Sock Monster
DIY Gnome
Sock Stormtrooper
Sock Ninja Turtle Pattern