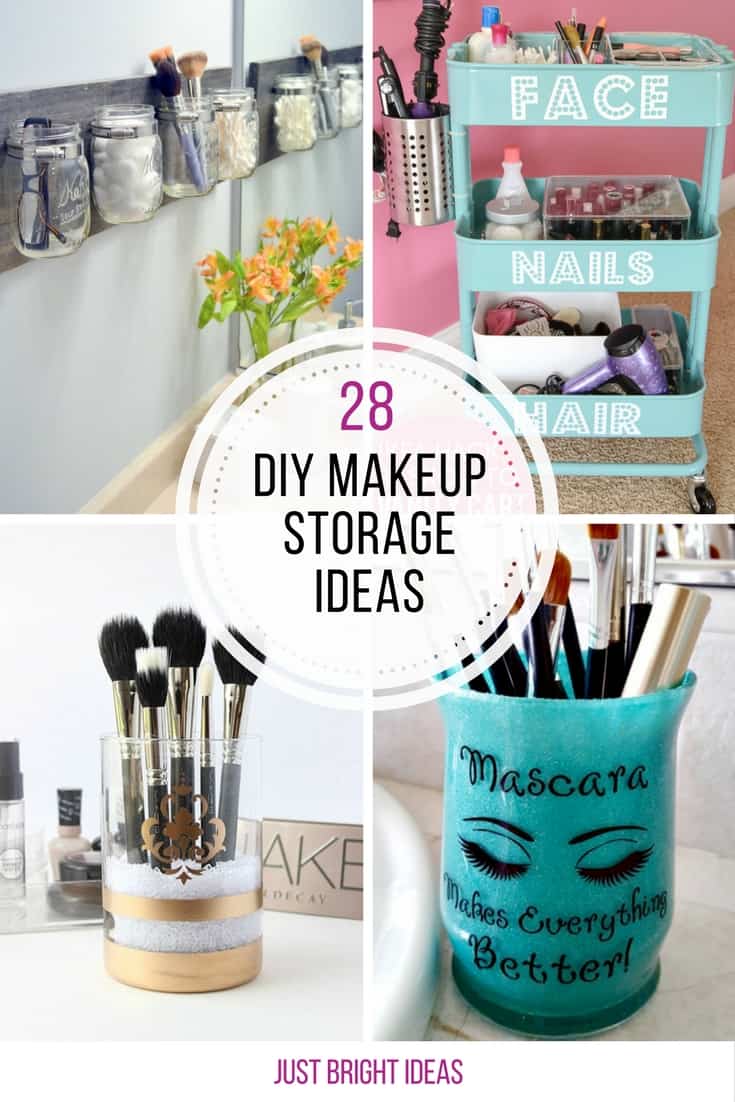 Pin these ideas! Hit the button to save these ideas for later. Don't forget to follow us on Pinterest for more great stuff!
This post may contain affiliate links, which means I may receive a commission if you click on a link and purchase something. As an Amazon Associate I earn from qualifying purchases.
&
---
If your makeup collection is so out of control you can't find your favourite lip gloss or eye shadow then it's time to get organised. Check out this collection of DIY makeup storage ideas and then get crafty!
DIY Makeup Storage Ideas

28. Make an eye shadow palette holder using items from the dollar tree
27. Store your lipsticks in this copper tube holder which is super simple to make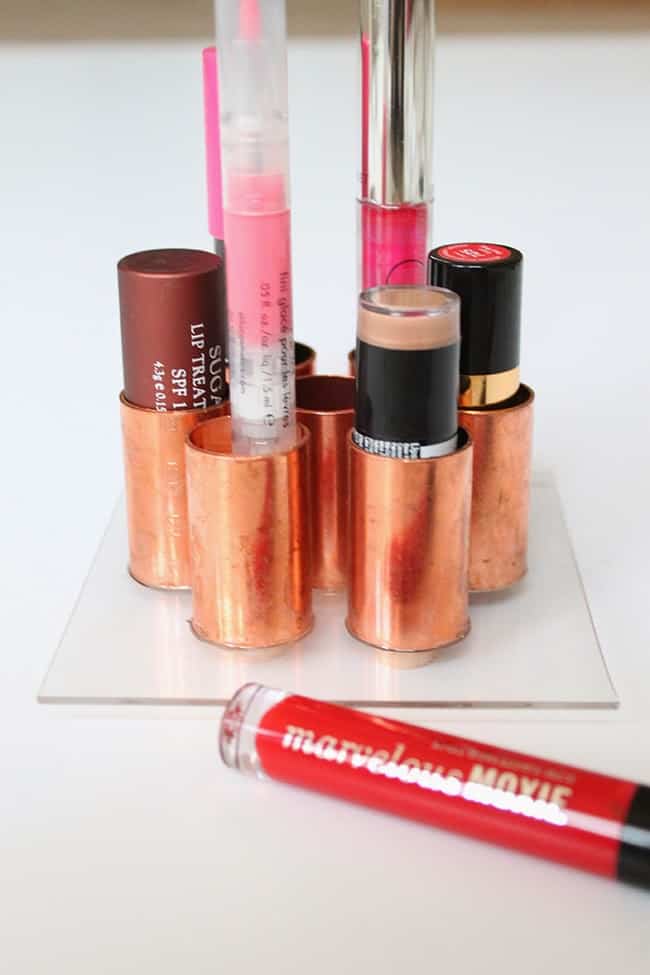 Found it here >> Hammers and Heels
26. Turn an old breakfast set into cute makeup storage
25. Raid the kid's toy box to make some of these funky storage jars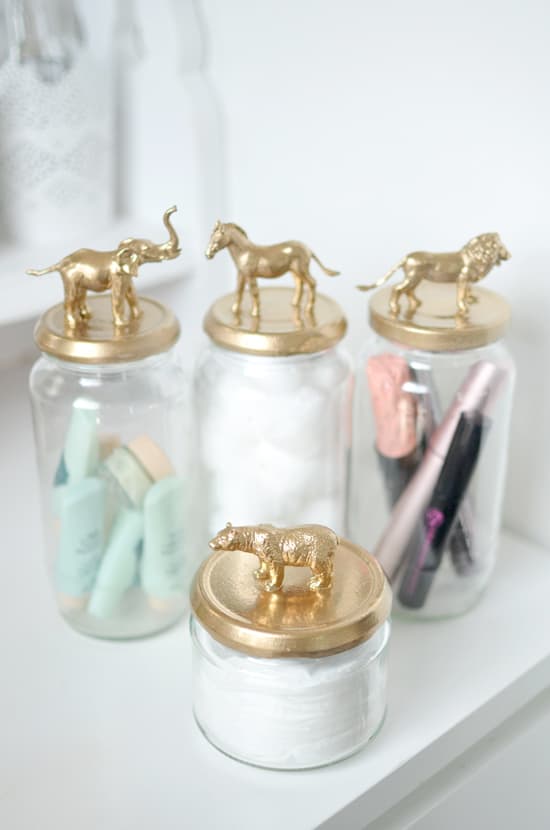 Found it here >> Bang on Style
24. Make your friends jealous with these gorgeous copper organisers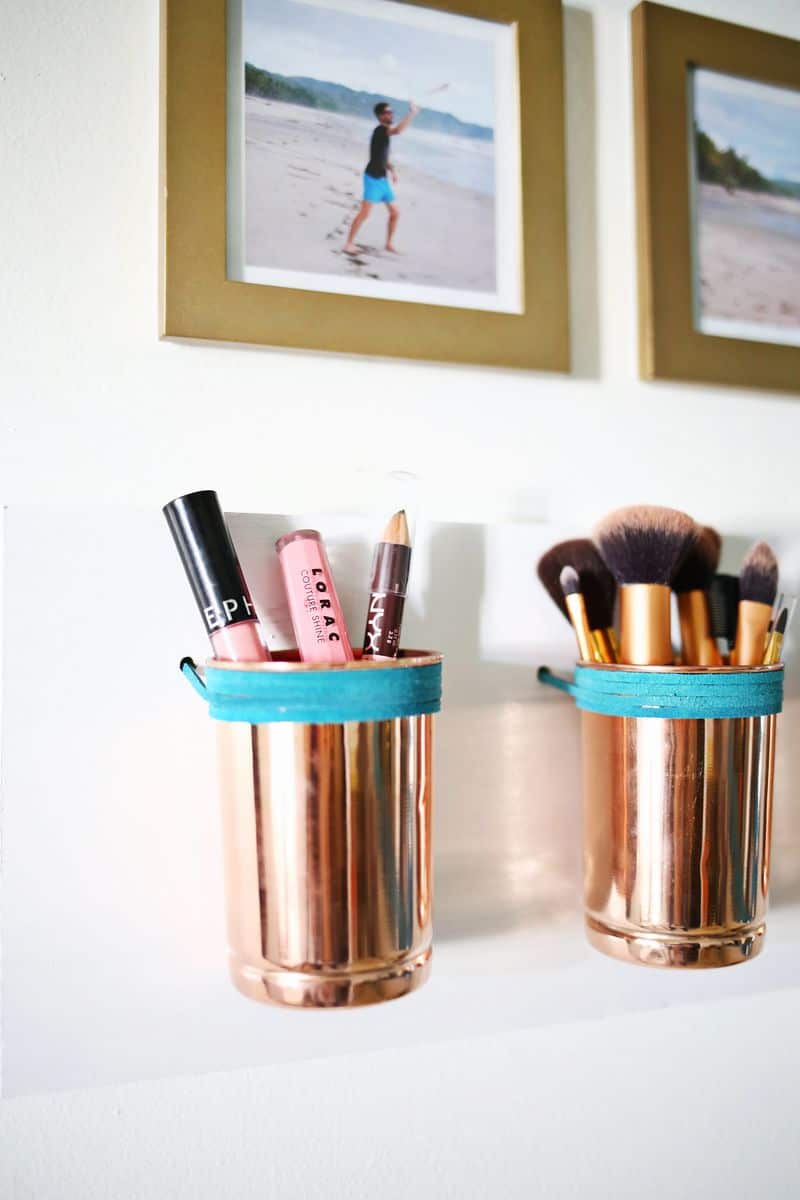 Found it here >> A Beautiful Mess
23. Raid the recycling to create these makeup holders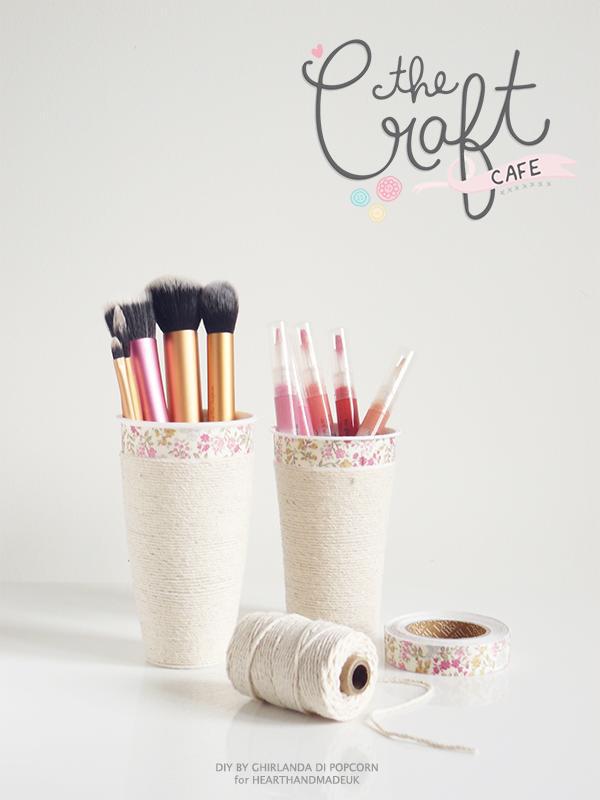 Found it here >> Heart Handmade
22. This DIY two tier organiser is perfect for small dressing tables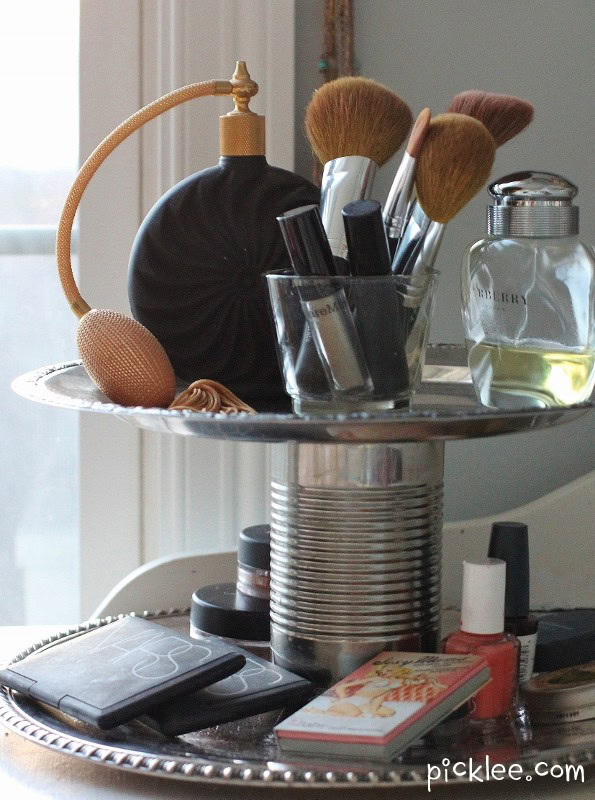 Found it here >> Picklee
21. Make your own make-up palette
Found it here >> Pretty Little Details
20. Make your own magnetic storage if you're short on space
Found it here >> Laura Thoughts
19. Glam up your dressing table with these storage jars
18. Create your own vanity table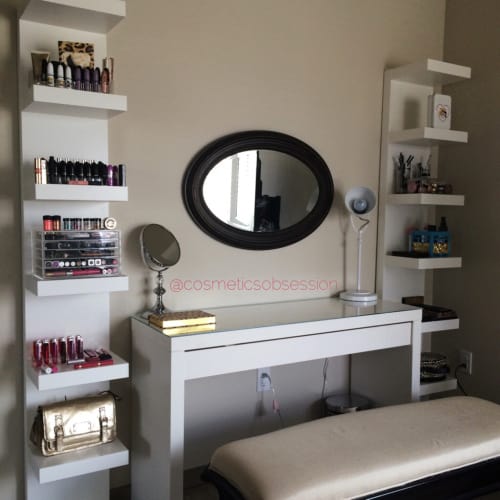 Found it here >> Cosmetics Obsession