You will never look at plastic farm animals the same way again once you've seen how they can be transformed into amazing animal necklaces! This is a fun summer craft for kids to do with friends!
Animal Necklaces – A Great Craft for Kids
This post may contain affiliate links, which means I may receive a commission if you click on a link and purchase something. As an Etsy and Amazon Associate I earn commissions from qualifying purchases.
via Or So She Says…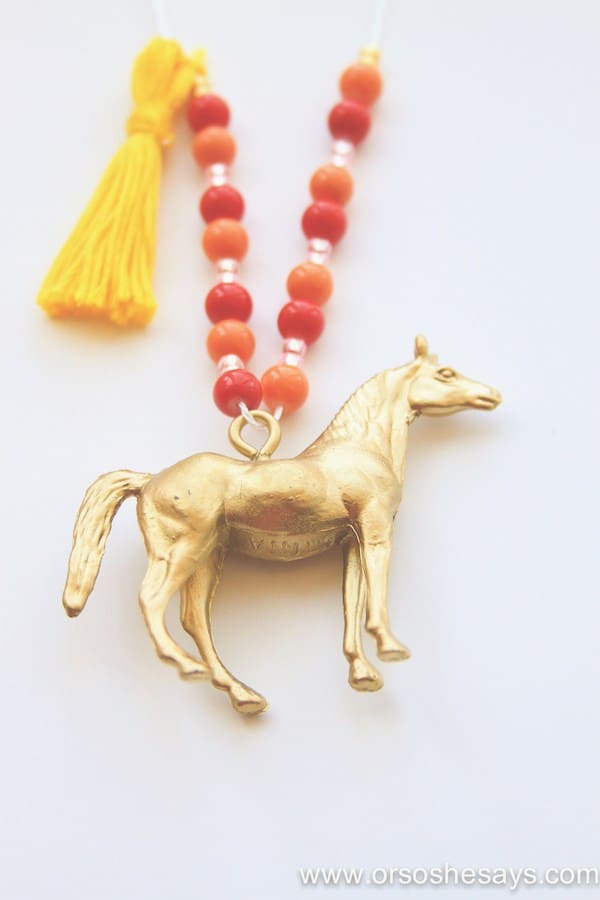 What you will make:
My five year old boy is a BIG lover of farm animals and loves to collect them. To the point that we have boxes and boxes of little plastic animals all over the house. I've often wondered what on earth we're going to do with them when he outgrows them… which is why this fun project caught my eye!
Sierra came up with the fabulous idea of turning small plastic animals into whimsical necklaces and they are so fun!
This would be the perfect craft for a group of friends to do together at a sleepover or play date.
They'd also make really unique party favours don't you think?
You could even follow the steps and make key chains or bag charms as well as necklaces!
Which age group is this suitable for?
School aged children and teens