These crochet keychain ideas come together really quickly and make fabulous handmade gifts!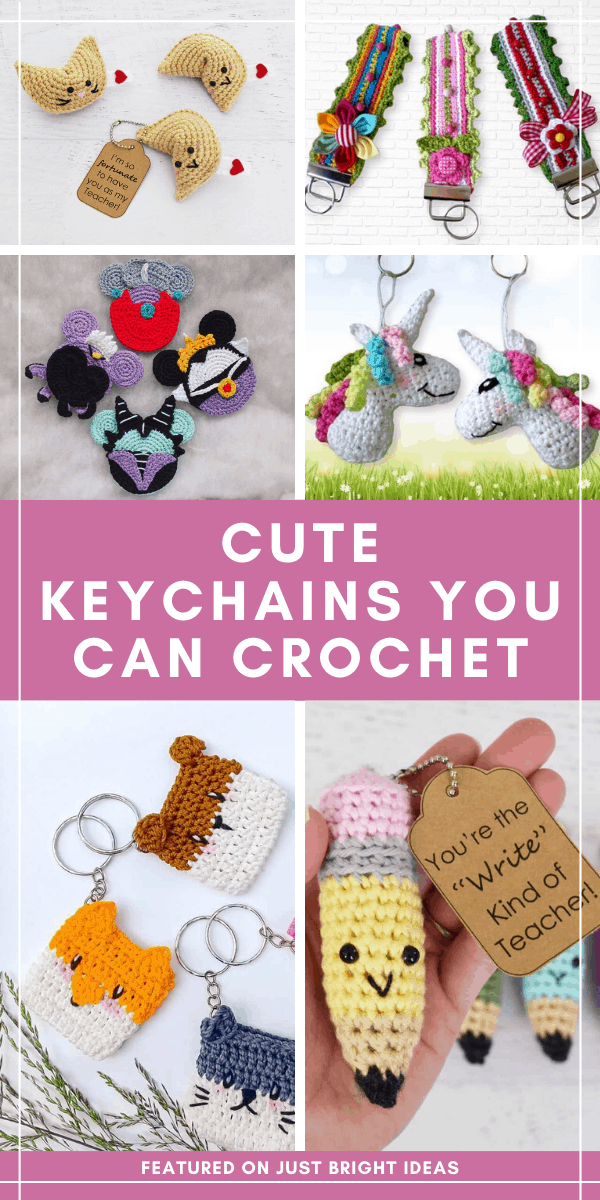 Crochet Keychain Ideas
If you're looking for some quick and easy crochet projects that you can make using yarn you already have at home these keychain patterns are just what you need!
Make some for you or as sweet handmade gifts for your loved ones, or even to hand out to neighbors and keyworkers as random acts of kindness.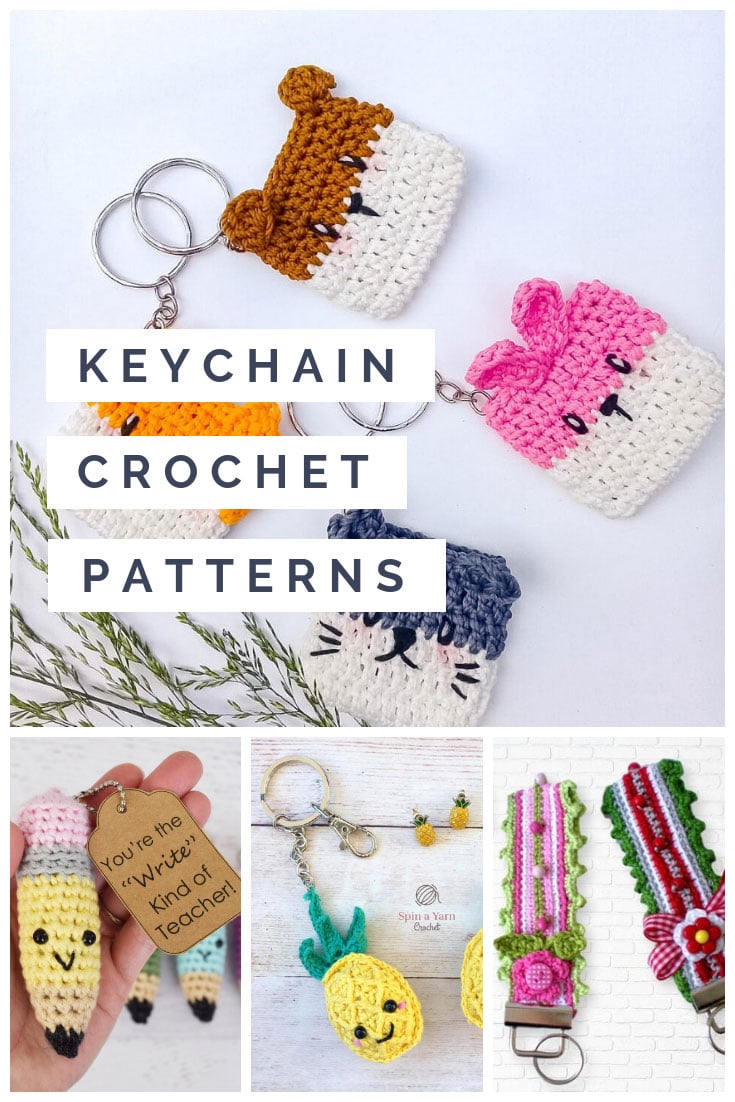 1 | Pretty Floral Strap Keychain Crochet Pattern
2 | Keychain Crochet Horse
3 | Unicorn Crochet Keychain Design
4 | Fortune Cookie Keychain
5 | Crochet Pencil Keychain
6 | Pineapple Crochet Keychain
7 | Disney Villains Inspired Crochet Pattern
8 | Animal Mini purse Keychain
9 | Amigurumi Tooth Keychain
10 | Amigurumi Pig Crochet Keychain Pattern