You'll love these Christmas garlands to decorate your home for the Holidays! We have some gorgeous free crochet patterns for you!
Christmas Garlands
I thought y'all would be finished with your Christmas crochet projects by now but you just keep wanting more!
So how about some Christmas garlands?
I've found some FABULOUS free crochet patterns for you today I'm sure you'll love.
Bunting is a must have part of your Christmas home decor because you can use it to festive up so many parts of your home, from the mantel piece to door frames, stair cases and even the nursery or bedrooms!
Of course you don't have to use these ideas to make garlands either. You could use the single elements as Christmas tree decorations, or even as gift tags!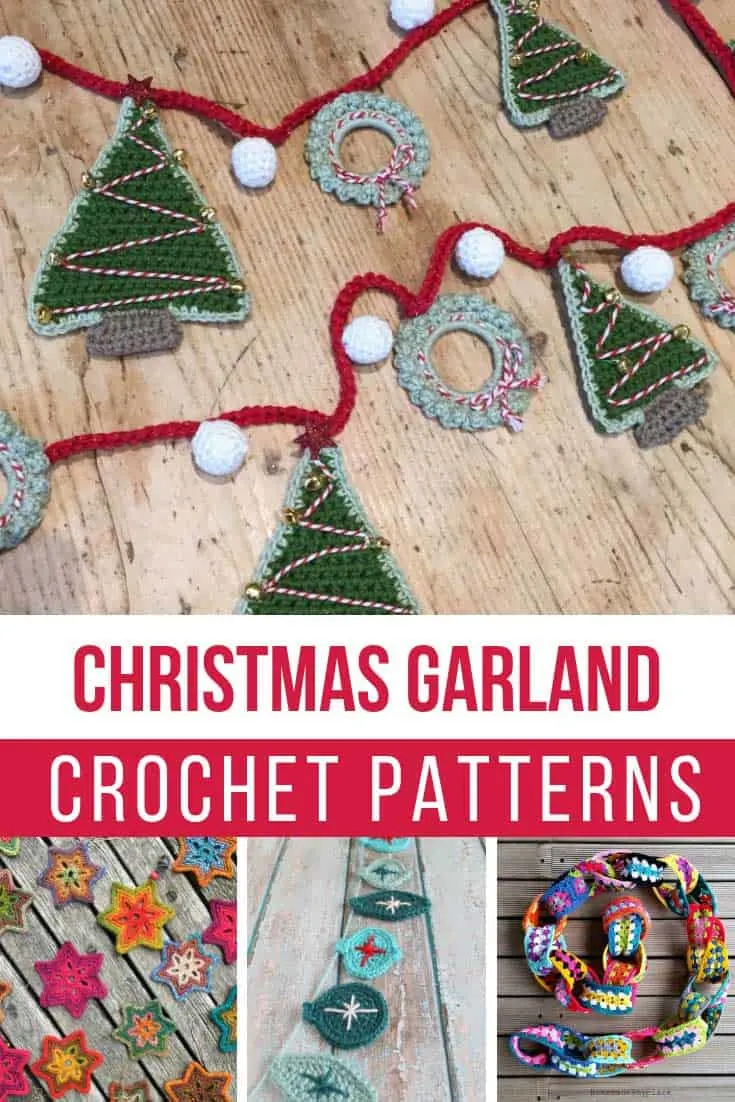 1 | Bethlehem Stars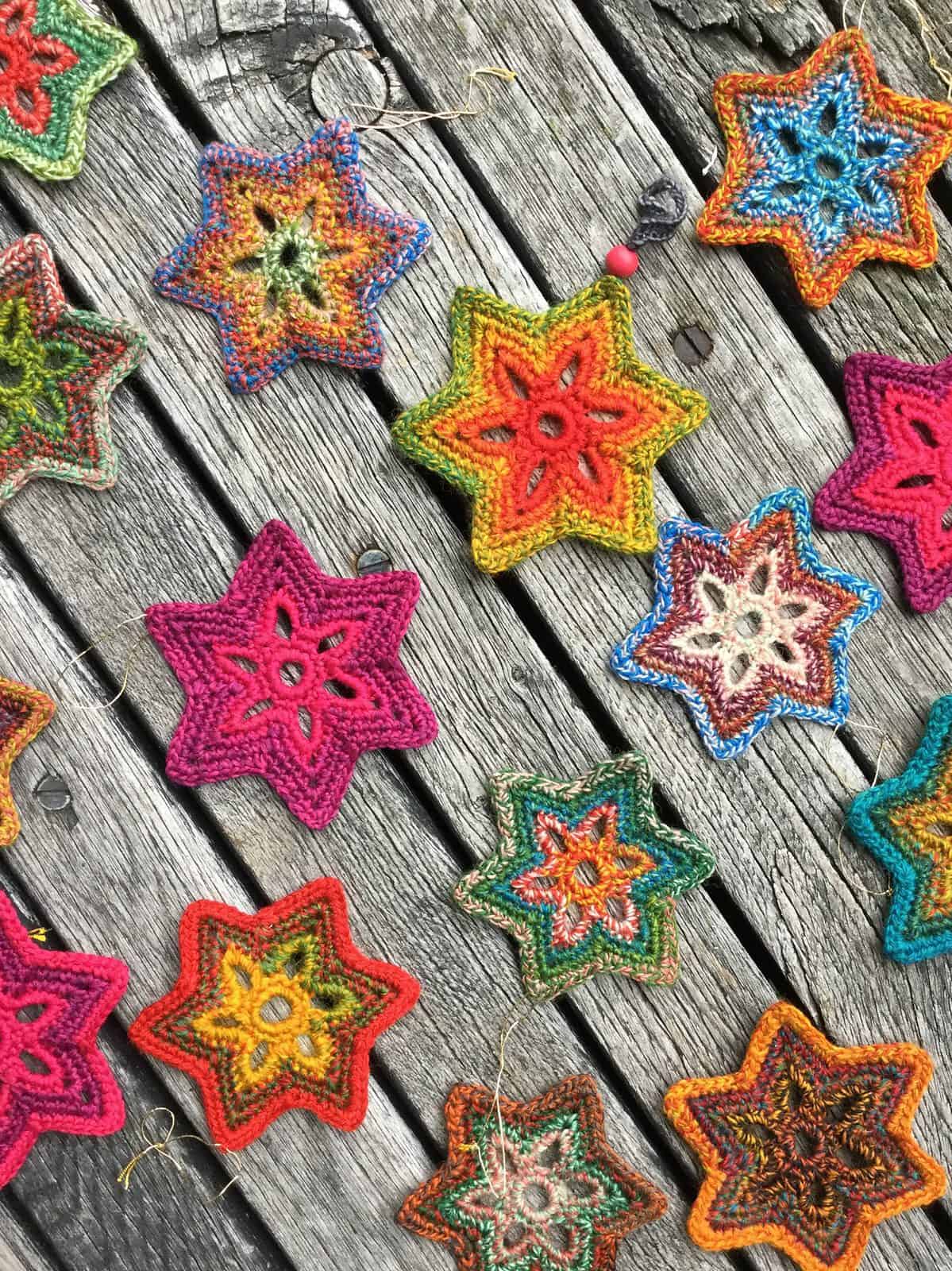 These six pointed stars are super easy to make and the pattern only uses single crochets and chain stitches so it's good for a beginner.Use DK or Sport yarn in whatever color matches your holiday decor to make your garland of stars.
Self-striping yarns
work really well with this pattern to show the color contrasts.
The pattern is available in English or German over at Ravelry.
Bethlehem Stars by Grassharp via Ravelry
2 | Circle Crochet Holiday Garland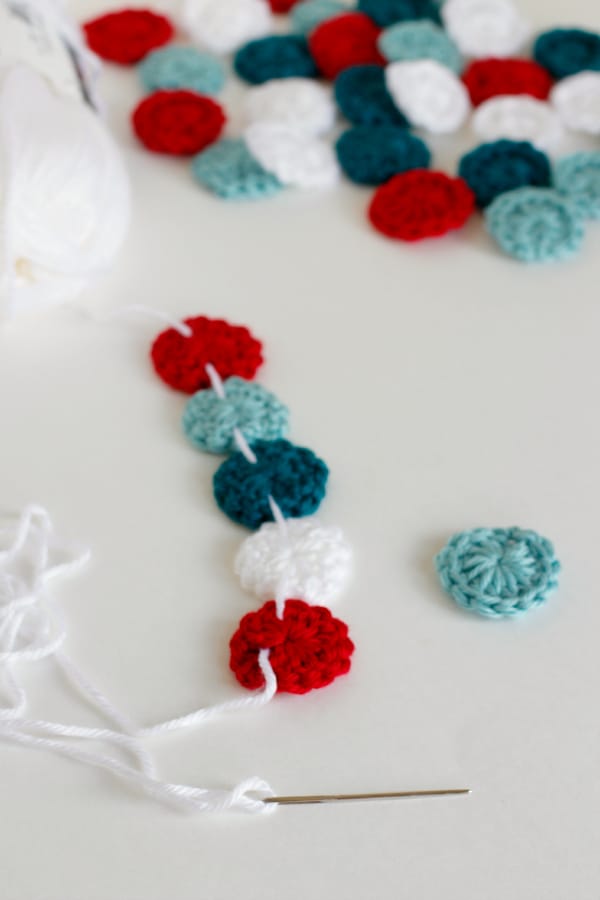 If you want to make a garland that you can use to decorate your home all year round try this simple but beautiful circle garland.This would work really well in a nursery, or you could make several through the year in different colors for the different Holidays.
Circle Crochet Holiday Garland by Make and Takes
3 | Christmas Tree Garland
It's just so darn festive, and I love the extra details of the garland and bells and stars on the Christmas trees.This garland will take some time to make but will be a cherished part of your Christmas decorations for years to come.
It would make a WONDERFUL gift for a newlywed couple to celebrate their first Christmas together don't you think?
Christmas Tree Garland by Love Crochet
4 | Christmas Ornament Garland
I love the combination of shapes and the little stars in the middle of each one!
Christmas Ornament Garland by Twin Dragonfly Dragons
5 | Granny Yarn Chain
You can go to town with different color combinations and just keep on adding to it!Hey you know the
temperature blanket project
?
What about making a chain each day instead and then at the end of the year you'd have a Holiday garland showing the temperatures through the year?
Granny Yarn Chain by Homemade @ My Place
6 | Vintage Ornament Garland
7 | Christmas Lights
And they work really well to decorate outside of your home too.
Perhaps strung up in the porch, or even across your gate or fence!
Christmas Lights by Jean Herman via Ravelry
8 | Christmas Stocking Advent Garland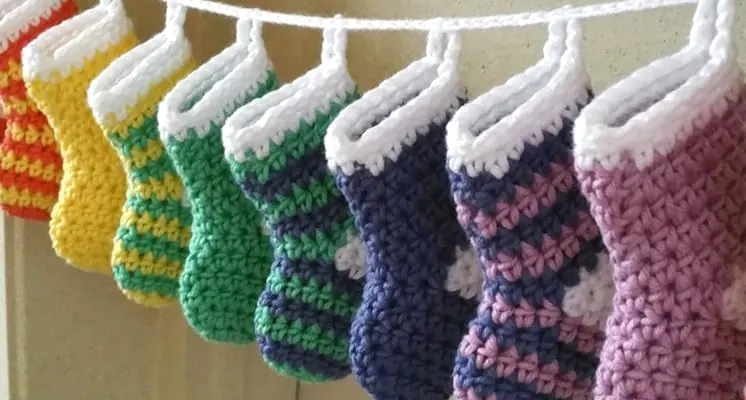 I know, technically we're too late for advent calendar projects right now but this was so darn cute I couldn't not tell you about it!
Besides you have a crochet board on Pinterest right? So just save it there for next year!You can go to town with your own colors to make this solid and striped Christmas stockings, and then you string them across your mantel and add a wrapped candy or a small treat in each one to be enjoyed on the countdown to Christmas!
Christmas Stocking Advent Garland by HobbyCraft