Bullet journal weekly spreads can be as simple or as complex as you want them to be. Let your creative side run free and be inspired by these weekly layouts!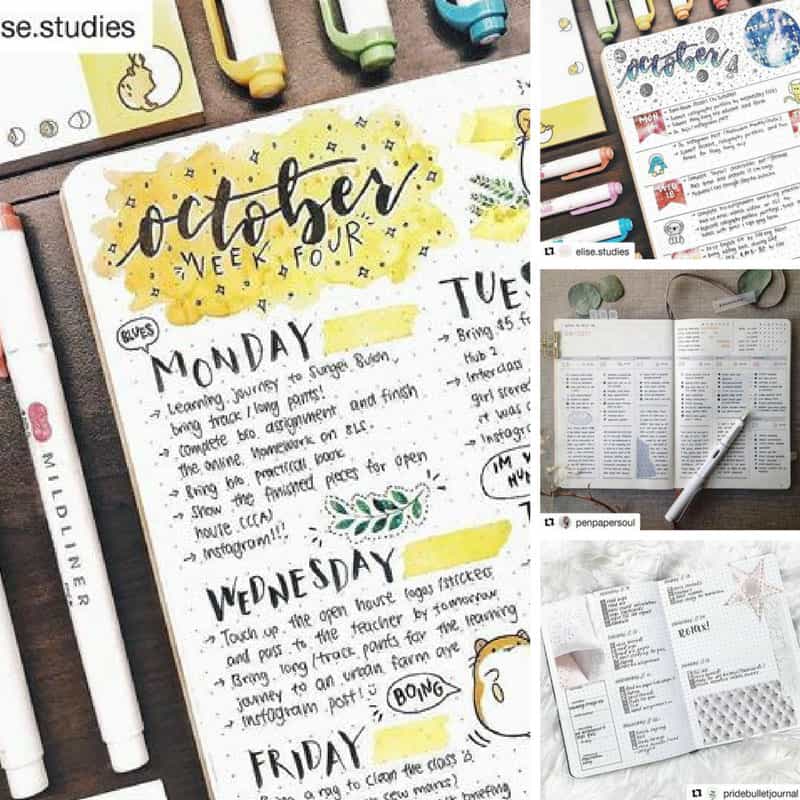 Bullet Journal Weekly Spread Ideas

Last week I shared 33 Bullet Journal tracking spreads to try in 2018 and that list has gone viral, so today I wanted to inspire you with some amazing bullet journal weekly spread ideas.
When I first started my Bullet Journal I followed the official instructions to get started and while I had a functional list of tasks it looked pretty boring.
And then I discovered a whole world of creative people who make their bullet journals much more engaging!
I headed over to Instagram and picked out some of my favourite weekly layouts to inspire you. Whether you're tying to decide between horizontal or vertical layouts, or whether you should include journaling, washi tape or even photographs let these ideas inspire you to switch you your own layout next week!
If you're on Instagram search for #bujoweekly and #bulletjournaljunkies for daily inspiration!
Related Posts:
Pin these ideas!
Hit the button to save these ideas for later.
Don't forget to
follow us on Pinterest
for more great stuff!

&
---