You are going to love these Bullet Journal ideas for meal planning to make sure everyone eats healthy all week!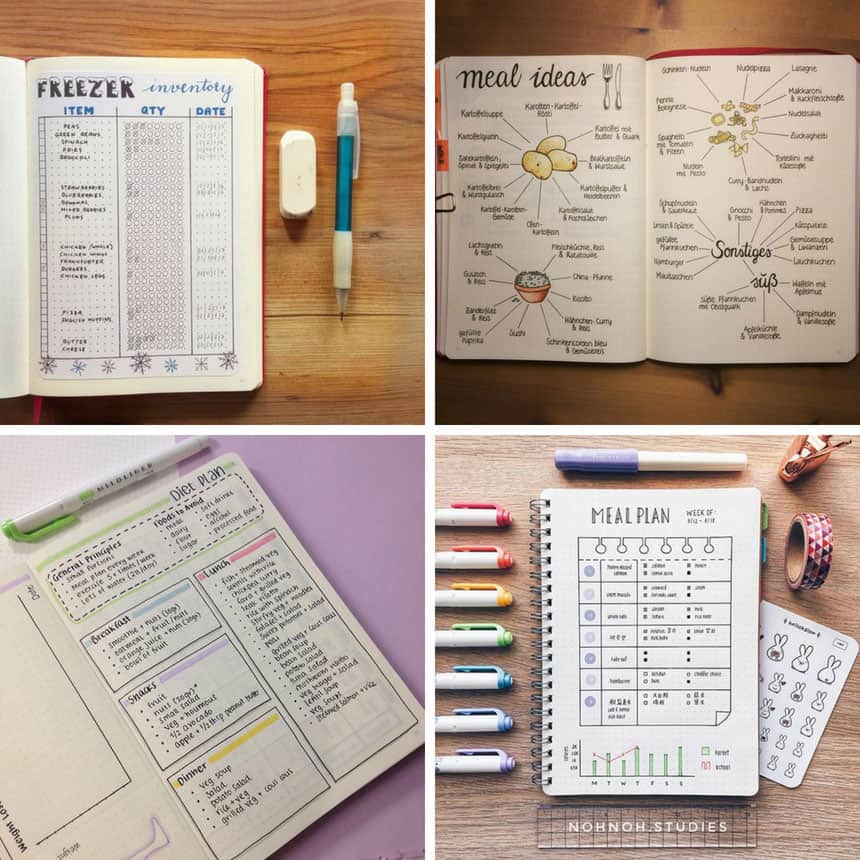 Bullet Journal Meal Planning Ideas You'll Love
Are you ready to test out some more Bullet Journal tracker spreads? Planning your meals ahead of time is the best way to take the stress out of busy days and making sure your family eats healthy food. Quite often the hardest thing about meal planning is having a system and making it a habit which is why today we're exploring clever Bullet Journal ideas you can use to rock your meal planning!
From keeping a master shopping list to journaling favorite recipes and then of course planning out your meals week by week, there are so many ideas here to help you pull together a system in your own Bullet Journal that will work for you.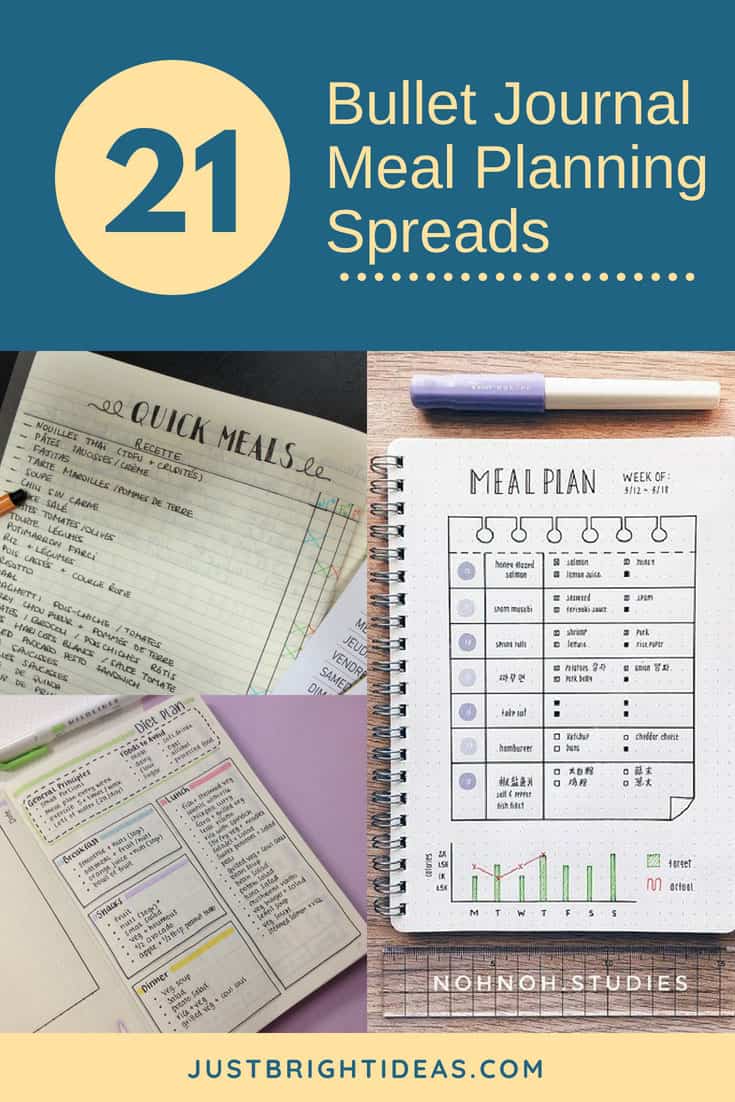 21 Day Fix Menu Plan
Clean Eating Spread
Diet Plan Spread
Family Favorites Meal Ideas Spread
Recipe Spread
Food Habit Tracker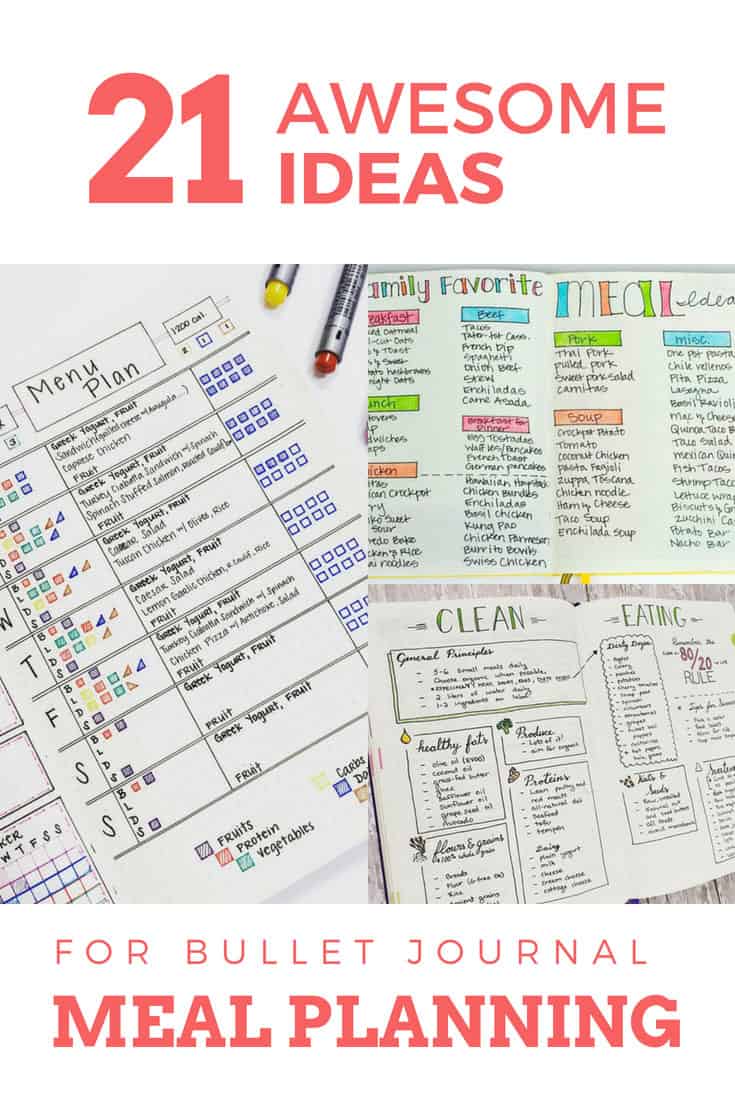 Freezer Inventory Tracker
Related post: One Whole Month of Freezer Meal Recipes
Master Grocery List
Ingredient Substitutions Cheat Sheet
Intuitive Eating Tracker
Keto Meal Plan Spread
Kitchen Cheat Sheet
Pantry Staples Meal Ideas Spread
Meal Plan Spread
Quick Meals for Busy Days
Post It Recipe Bank
Restaurant Bucket List Tracker
Slimming World Food Tracker
Smoothie Recipe Tracker
Water Tracker
Whole 30 Shopping List