These bullet journal health trackers are the perfect way to monitor your wellness goals. Everything from migraines and pain to doctor's appointments and sleep!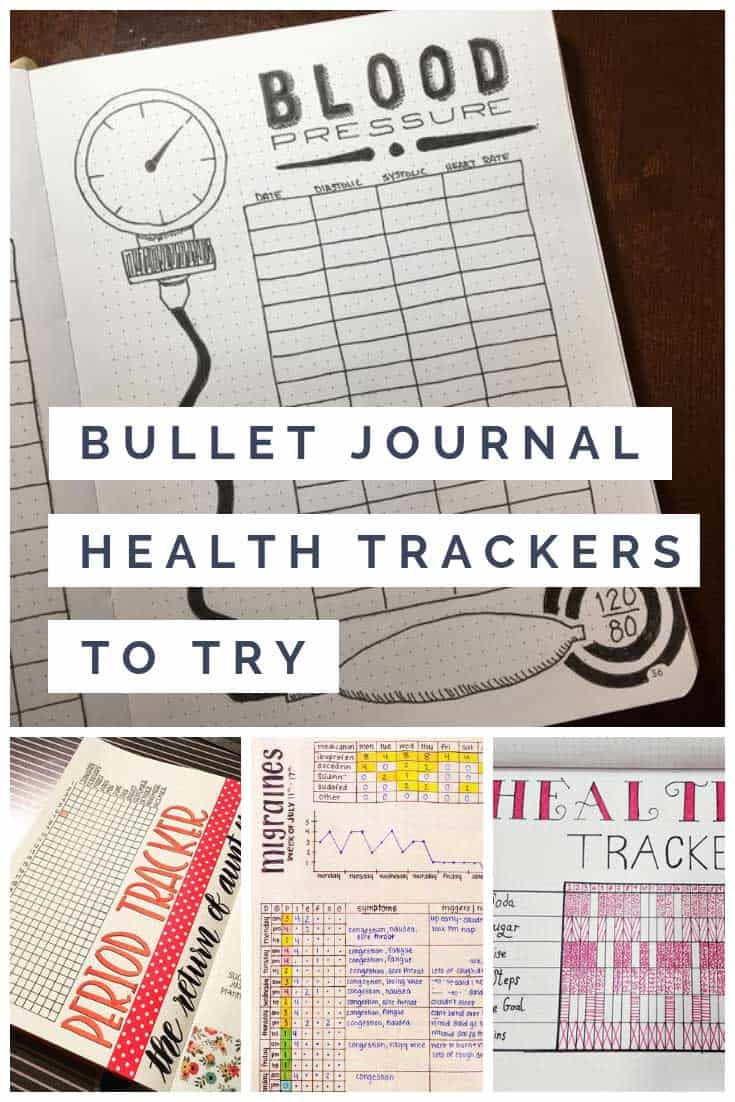 Bullet Journal Health Trackers
Around here we just can't get enough of the Bullet Journal Tracker so today I've rounded up 10 different ideas for tracking your health and wellness in your journal.
I've found everything from a spread to help you monitor you blood pressure to monitoring migraines and pain and of course a sleep tracker – because we all wish we were getting more sleep right?!
Blood Pressure Tracker
Doctor's Appointments
Health Goals Tracker
Medication Tracker
Migraine Tracker
Pain Tracker
Period Tracker
Sleep Tracker
Symptom Tracker