These amigurumi ice cream toys are so adorable there is something here that everyone will love! Which pattern will you try first?
Amigurumi Ice Cream Crochet Patterns

I was just over at Tumblr when I saw the cutest Ice Cream Sundae Snail that I knew I just had to share with you! And of course that led me down a rabbit hole looking for other amigurumi ice cream crochet patterns because they will make fabulous handmade gifts for Christmas, or just because!
Amigurumi Ice Cream Sundae Snail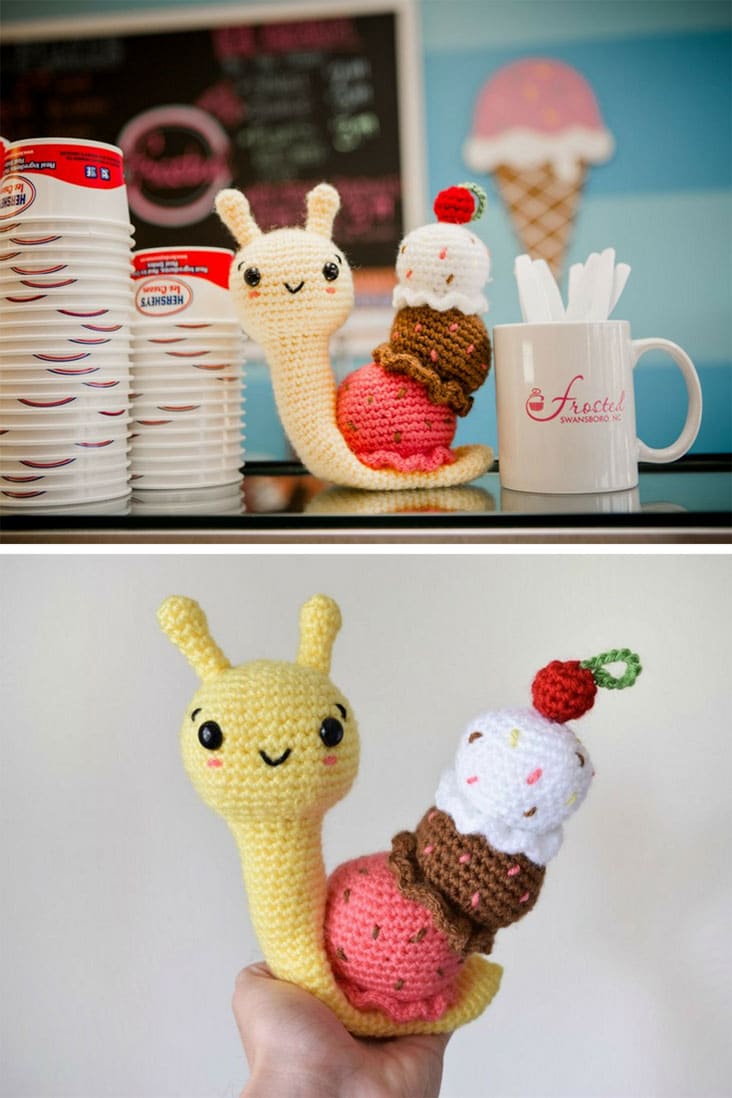 Totally cute right? And that little stalk loop on the top of the cherry could easily be used to turn him into a bag charm!
3 in 1 Melody Ice Cream Pattern

Aww how cute is this little crew of ice cream pals! You can let your imagination run wild with these as they're sort of mix and match patterns!
Mini Ice Cream Cone Tutorial Video
Adorable right? It's a great tutorial to follow.
Crochet Ice Cream Stroller Mobile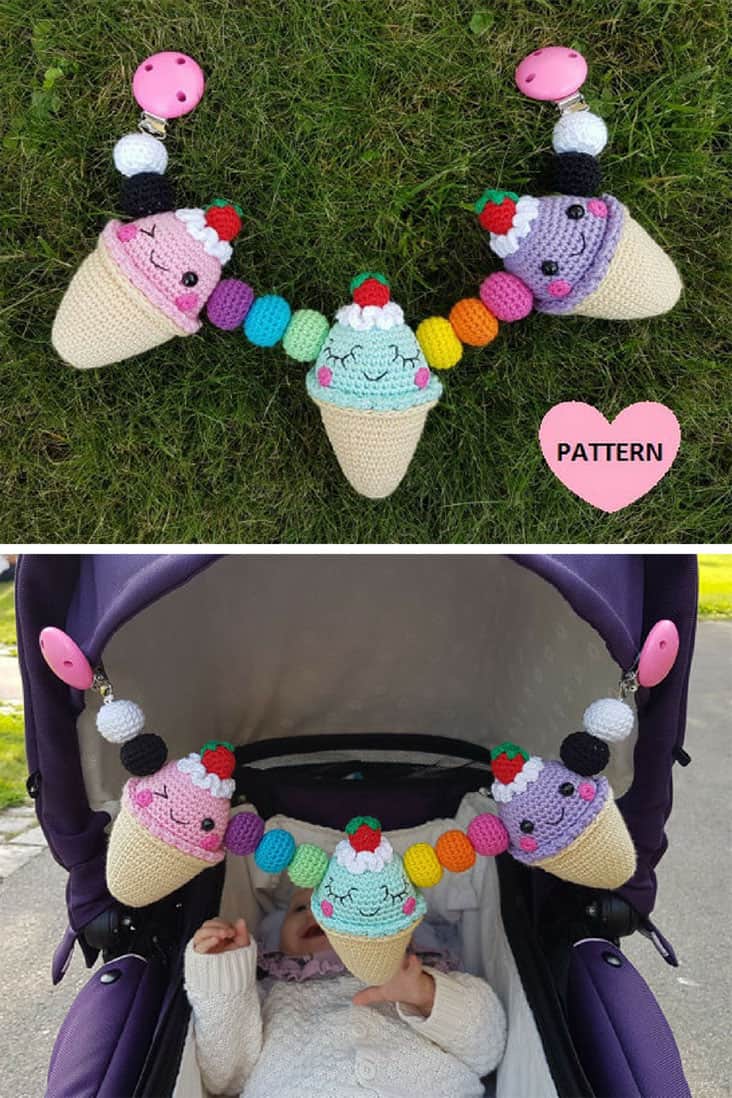 This ice cream mobile would make the cutest baby shower gift don't you think?
Speaking of crochet baby shower gifts, we have a whole collection of those you'll want to see
right here
!
Lorena the Ice Cream Doll Crochet Pattern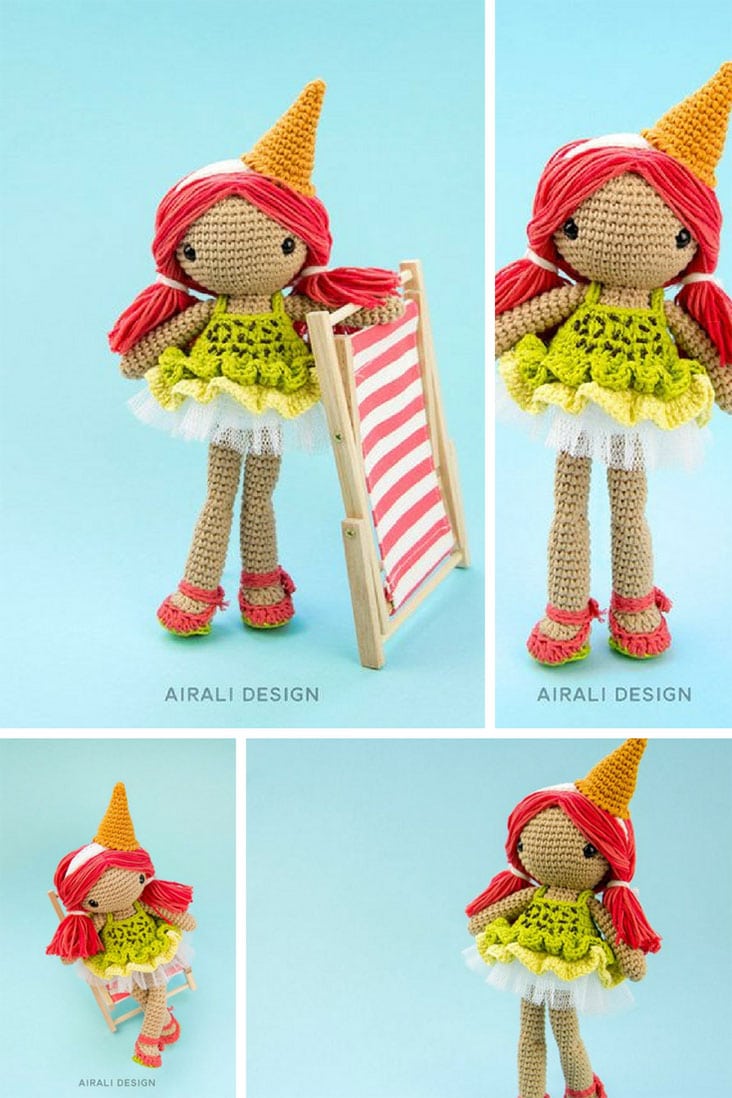 How cute is Lorena? Did you know she sells ice creams on the beach? But most of the time she's actually napping in her deckchair!
Amigurumi Ice Cream Cake Pattern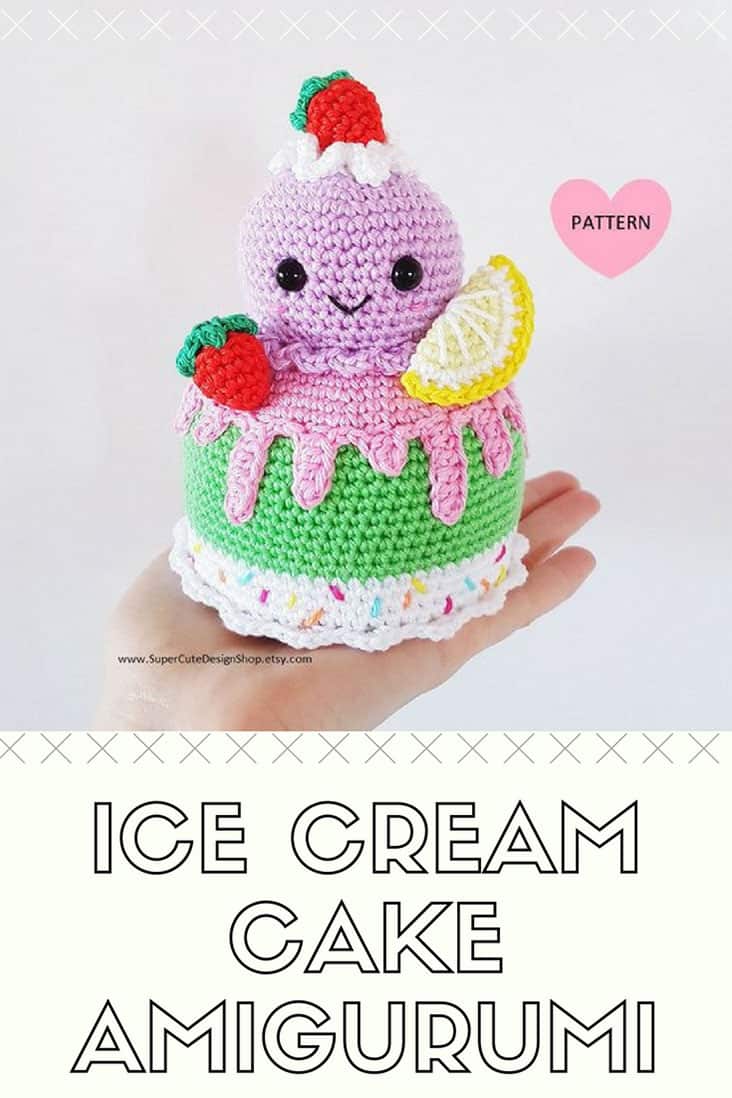 Oh how scrummy looking is this ice cream cake? It's topped with ice cream, strawberries and a lemon slice. Oh and of course sprinkles, because you cannot have a birthday cake without sprinkles! It would make a fabulous birthday gift don't you think?
Ice Cream Crochet Play Food

If you prefer your crochet play food ice cream to be served the traditional way, in a code with chocolate sauce and a cherry on the top, then you need to check out this pattern!
Bunny Ice Cream Amigurumi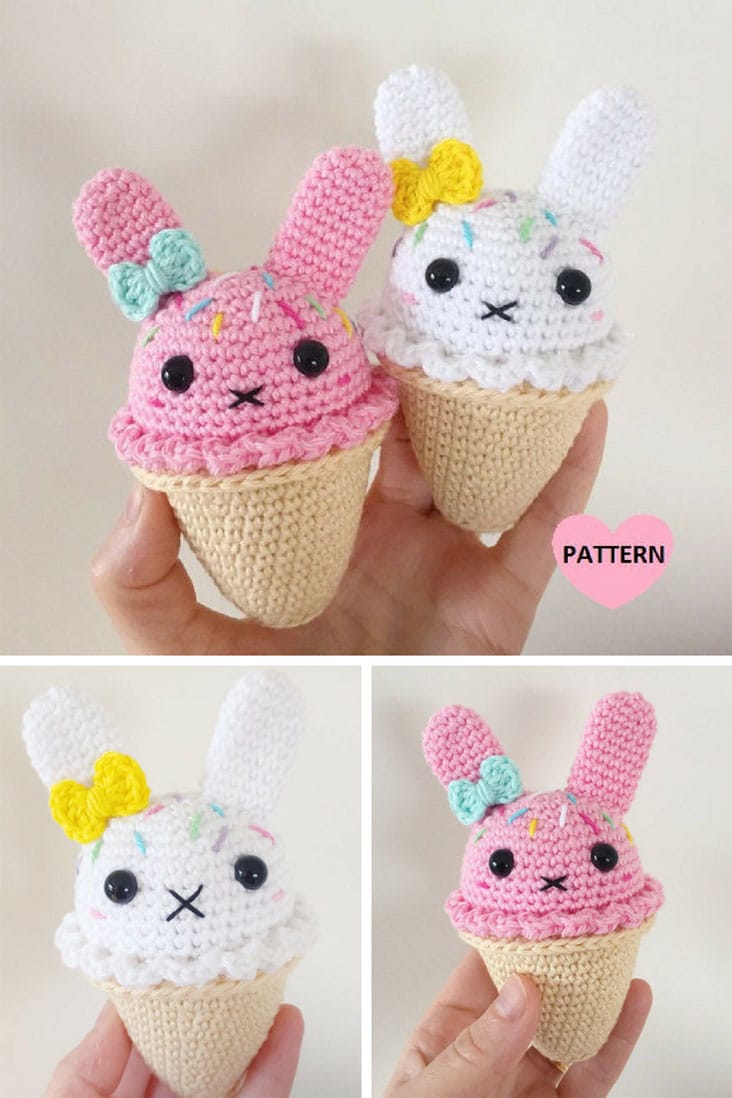 Ooh put this one on your projects list for Easter! He could be play food, or just for decoration, but this bunny ice cream cone is super adorable!
Amigurumi Polar bear, Walrus, Penguin, Panda, Duck, Racoon, Bear, Owl and Duck Ice Creams!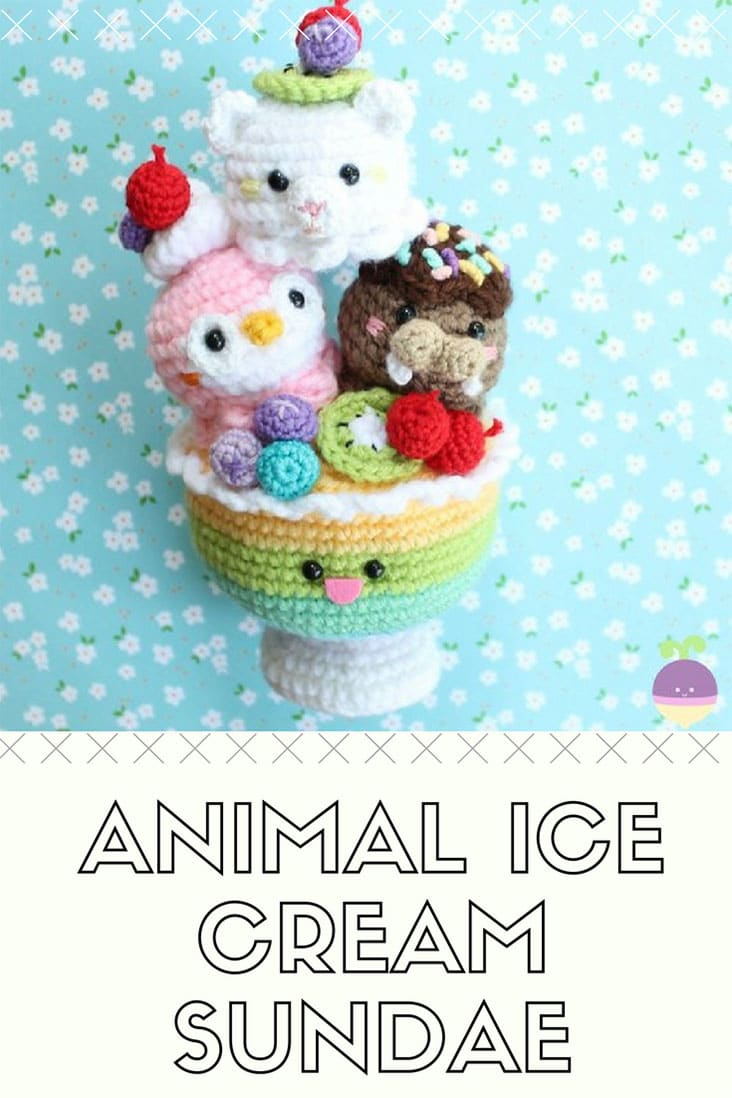 Ha! Such a cute idea and perfect for the child in your life who loves ice cream AND animals!
Ice Cream Snowman Crochet Pattern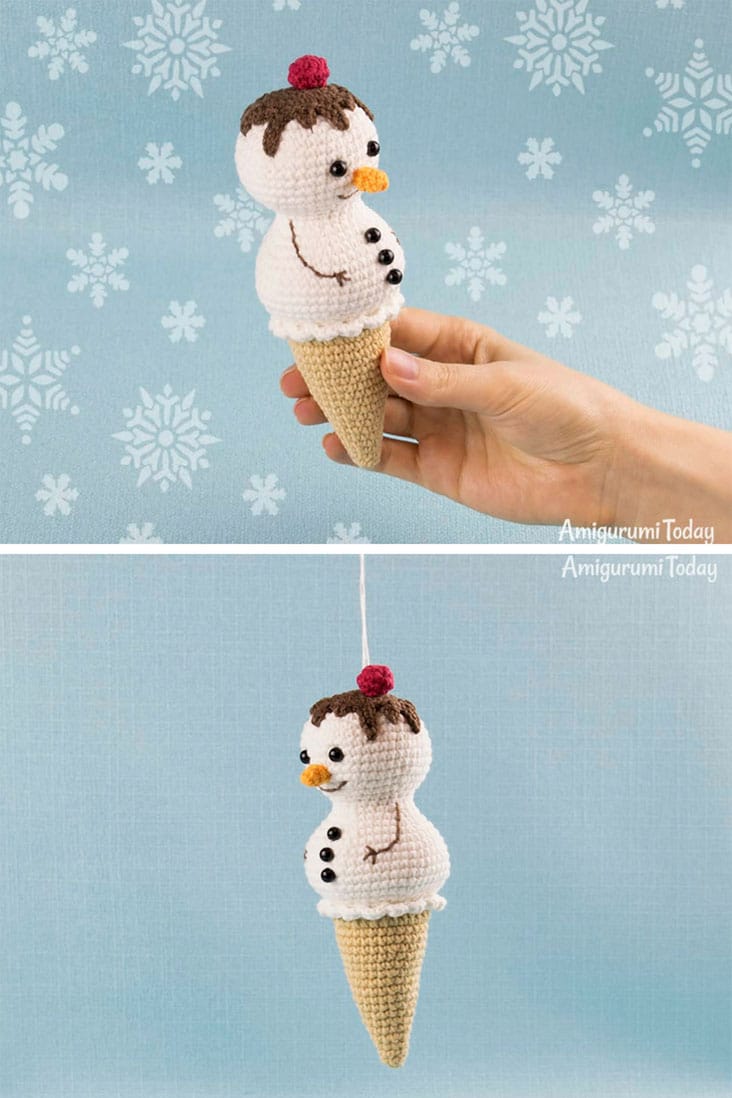 We love us some snowman crafts when the weather outside is frightful, and this little guy would be the perfect companion on a snow day!
Ice Cream Amigurumi Girl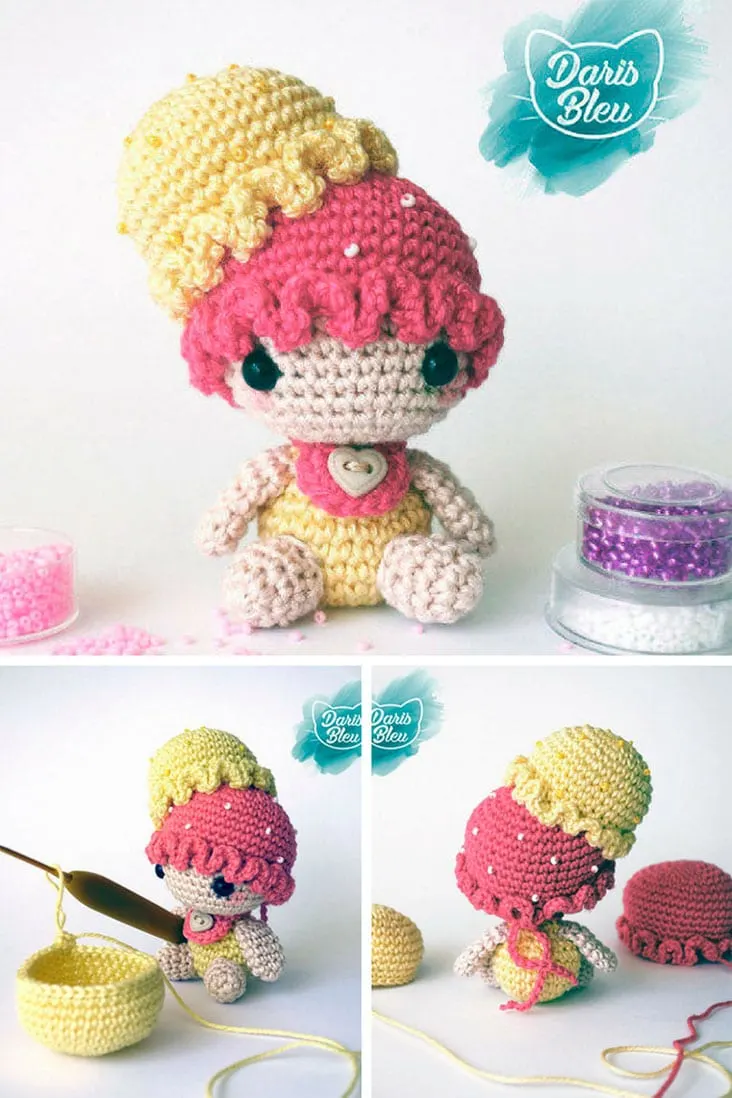 Oh how sweet is this little lady! I love her pink ice cream hair, and she most definitely needs a whole group of friends each with different flavor ice cream don't you think?
Amigurumi Ice Cream Cone

If you or your child loves kawaii then you most definitely must make this cute ice cream character, I love that the scoop on the top is winking!