If you're looking for altoid tin projects you're in the right place. We've got everything from computers to fish ponds so you don't want to miss this one!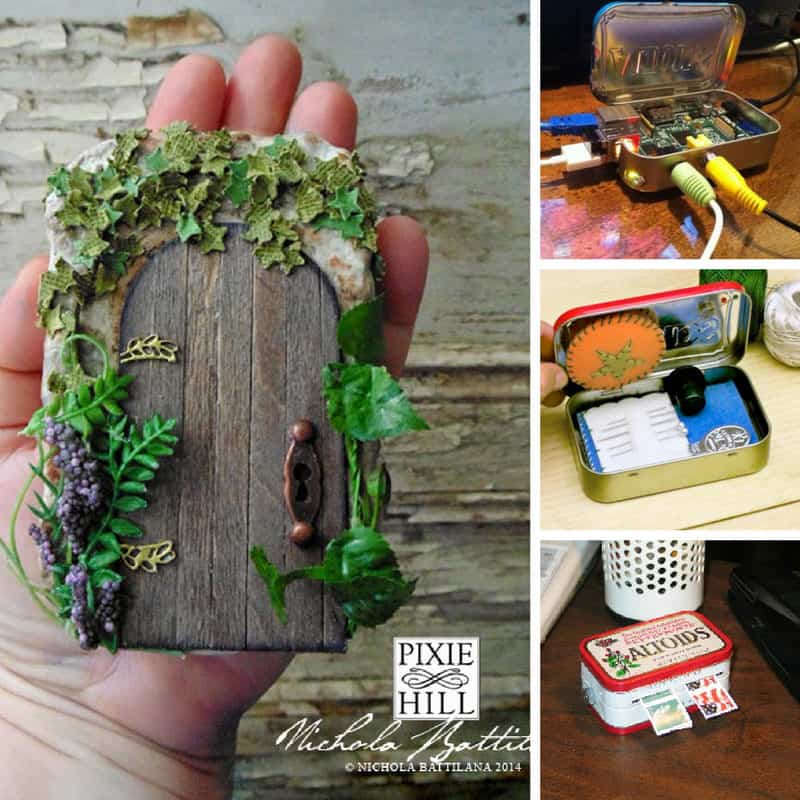 Altoid Tin Projects

We have to confess that we've recently developed an obsession for upcycling and repurposing Altoids tins. There is just something about miniature toys and crafts that's quite compelling. Today we're finishing up our collection by sharing some awesome altoid tin projects. We've got everything from computers to fish ponds so you don't want to miss this one!
Related Posts:
27. Use your Altoids tin to make a miniature book report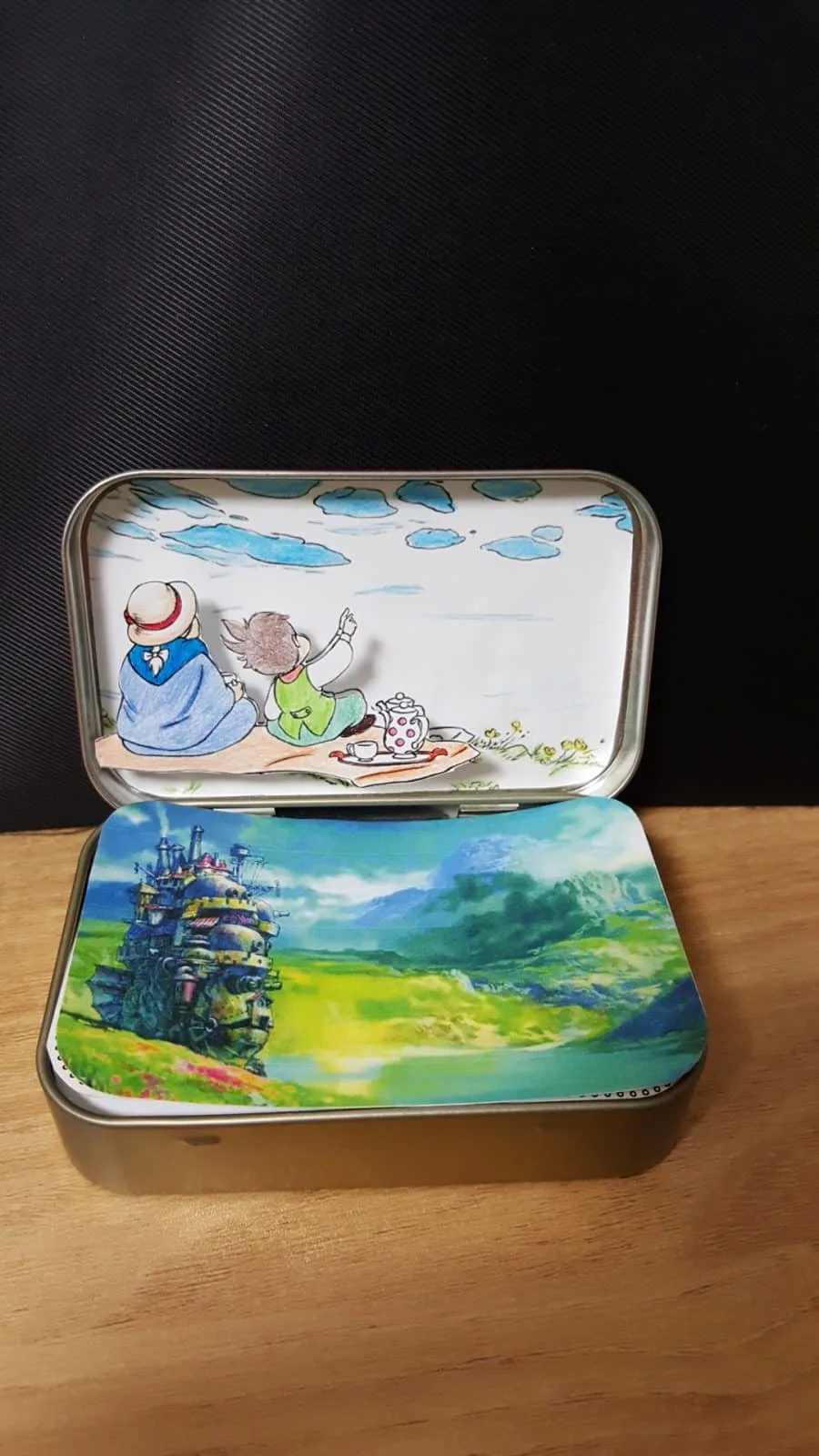 If your kids always complain when it's time to write a book report show them this Altoid tin project, because these book reports are as creative as they get!
26. Turn it into a secret garden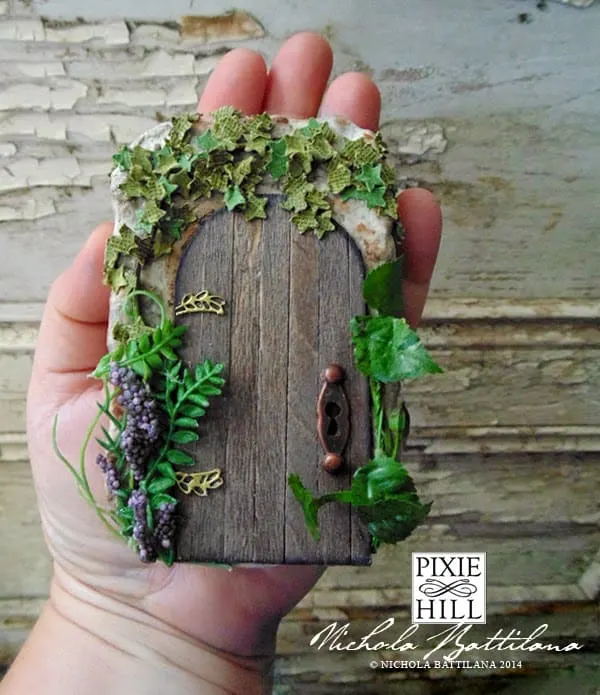 This is a totally magical Altoids tin project. Take your mint tin and turn it into a secret garden.
25. Make an advent calendar countdown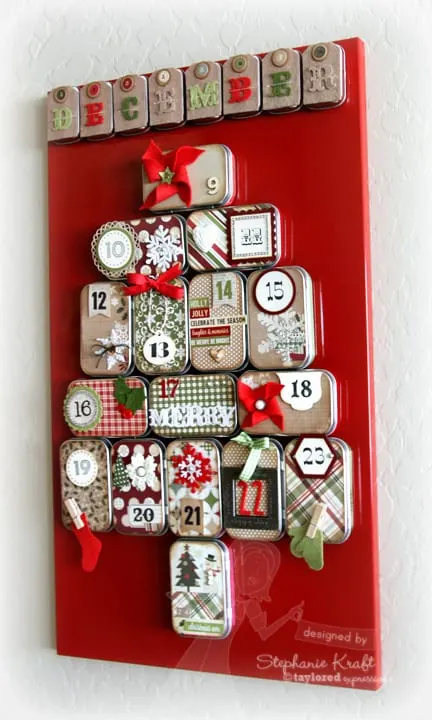 We LOVE DIY Advent calendars and this one made entirely of Altoids tin might just be our all time favourite!
24. Make a travel aromatherapy kit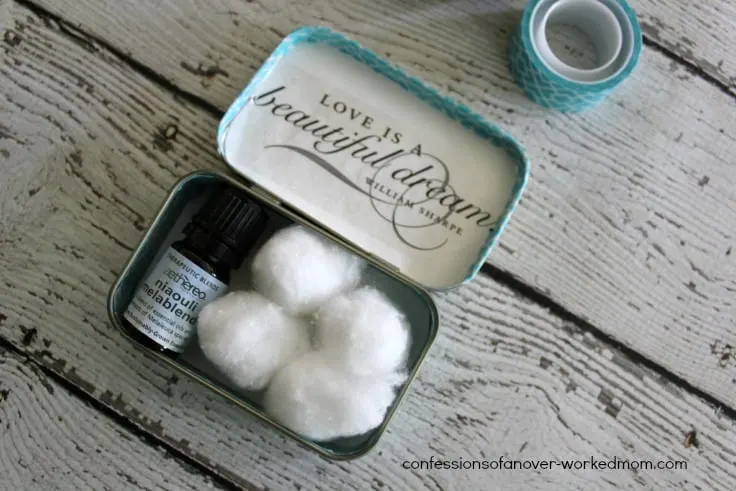 Here's a clever idea to have access to your favourite essential oils when you're out and about.
23. Turn it into a chair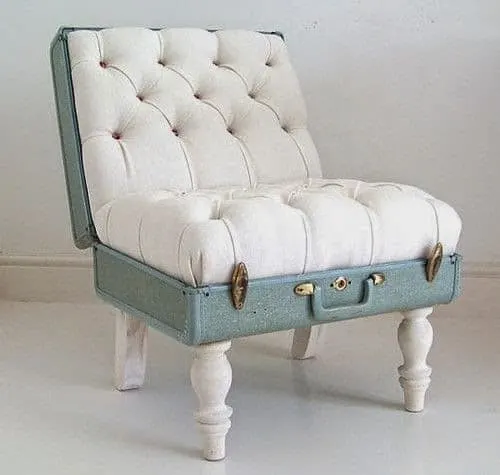 Amazing. A miniature chair made out of an Altoids tin. Your dollhouse dolls will never have experienced such luxury!
22. Turn your altoids tin into a mini lash kit
21. Make a case for your Raspberry Pi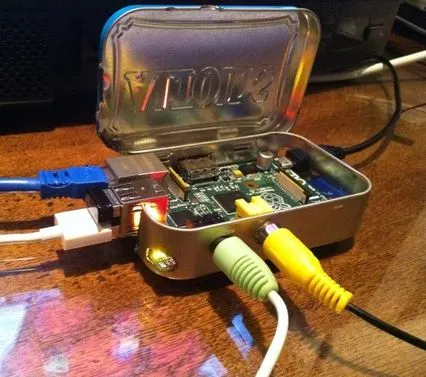 We never thought we'd see the day someone showed us how to put a computer inside an Altoids tin.
20. Make a solar powered iPhone charger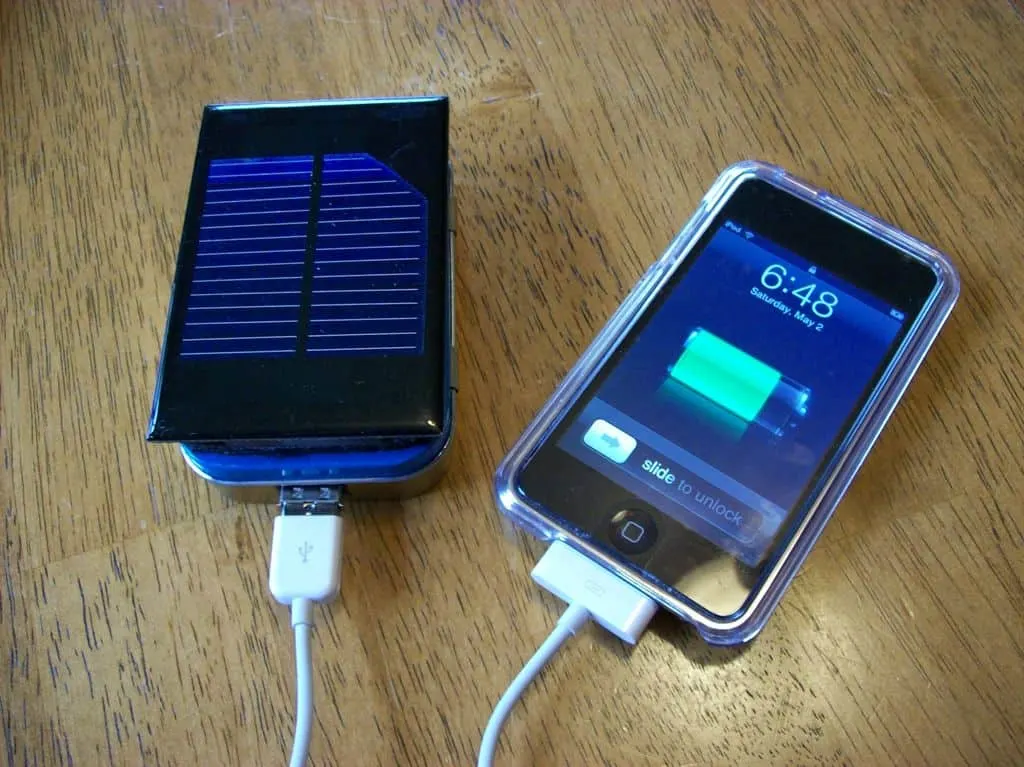 If your phone often runs out of battery while you're out and about have a go at converting your Altoids tin into a solar powered charging station.
19. Turn your Altoid tin into a fish pond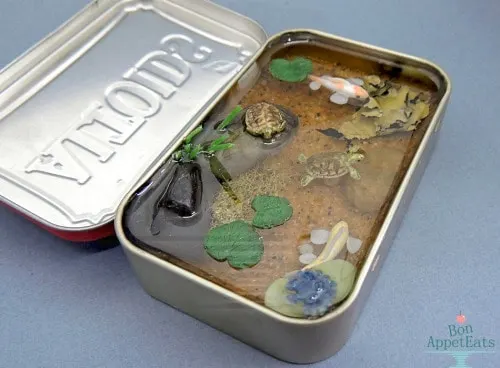 Seriously. A fish pond. Complete with teeny fish and turtles. It's ok, they're made with polymer clay, but your workmates would be convinced they were real!
18. Make a travel embroidery kit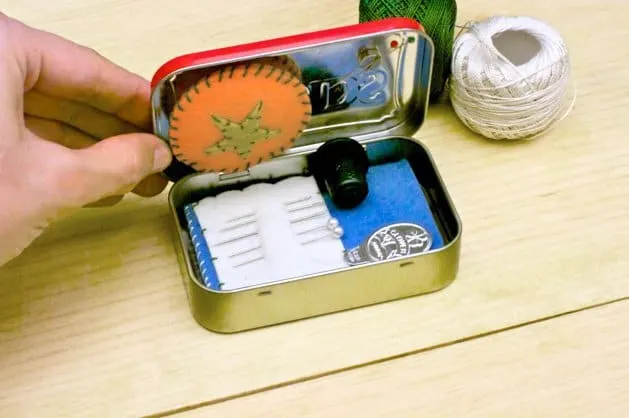 You never need to worry about a button falling off your shirt again when you have this handy embroidery kit in your pocket or purse.
17. Make a decision making kit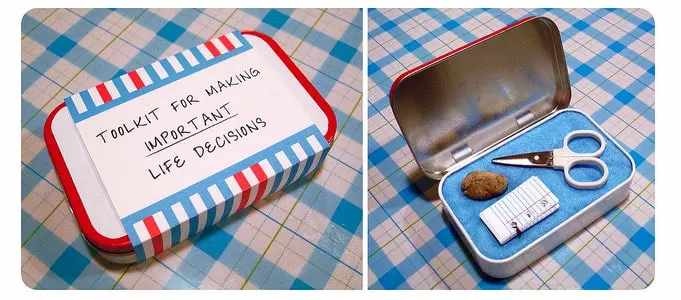 As Altoid tin projects go this one is our favourite. A real life roc, paper, scissors for when you need to make a life changing decision, or just decide what to make for dinner!
16. Make a miniature zen garden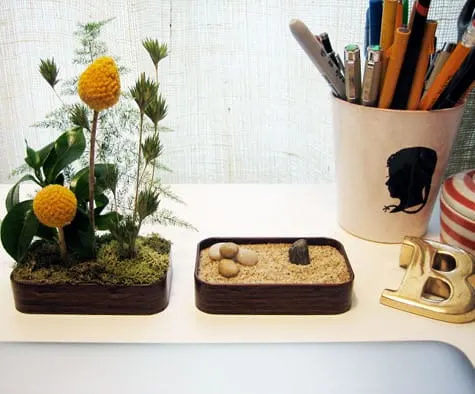 Bring a sense of calm to your desk with this miniature zen garden.
15. Make a pocket-sized watercolour box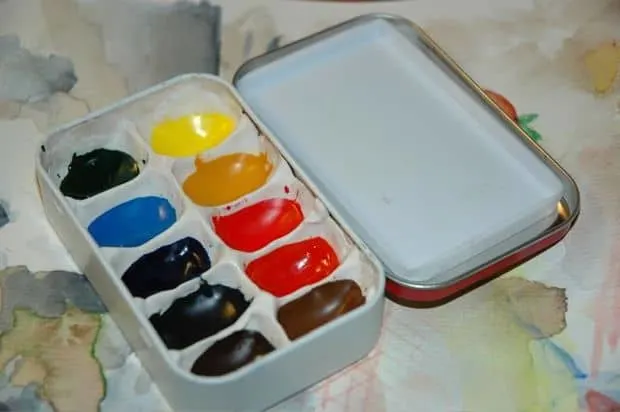 If you have a friend who likes to paint outdoors this would be the perfect gift to make for them. Watercolours in their pocket thanks to an upcycled Altoids tin.
14. Make a stamp dispenser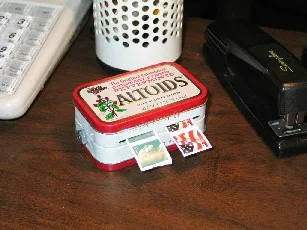 If you're forever losing your roll of postage stamps this is the perfect Altoid tin project for you. Take that tin and turn it into a start dispenser!
13. Make a portable media player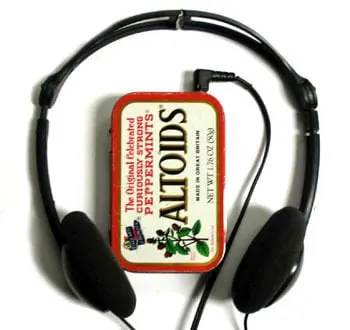 Stand out from the crowd and listen to your favourite tunes from an Altoids tin!
12. Make a USB drive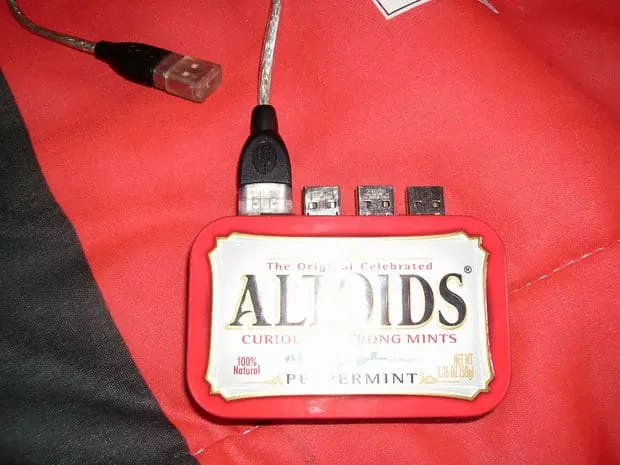 This would make a brilliant STEM project that has a practical use. Turn an old Altoids tin into a USB drive!
11. Turn it into a doll sized suitcase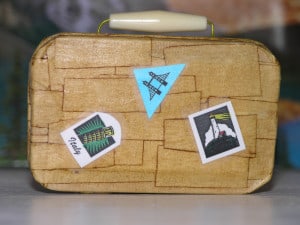 If your daughter (or son) has a doll that she loves to travel with then why not take some time to make her a teeny suitcase.
10. Make a pocket sized pool table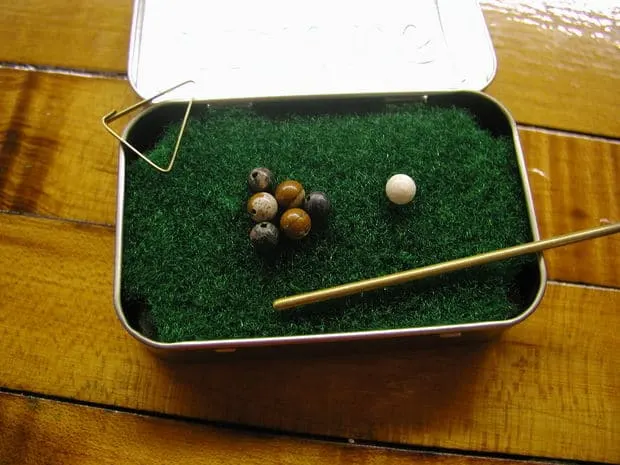 What a great way to keep everyone entertained while waiting for the food to be served next time you eat out. Pocket sized pool in an Altoids tin!
9. Turn it into a jewellery box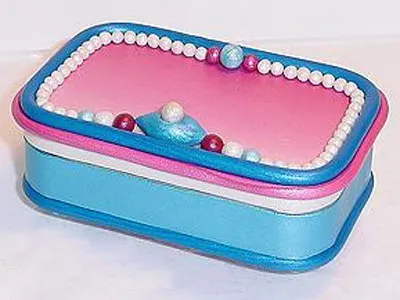 Use polymer clay to decorate the outside of your Altoids tin and turn it into a gorgeous jewellery box. It would make the perfect gift for a little girl of a birthday or Christmas.
8. Make a mini toolbox
Father's Day gift alert! How cute are these miniature tool boxes? And they're the perfect size for storing screws or nuts and bolts inside Dad's toolbox.
7. Grow a miniature garden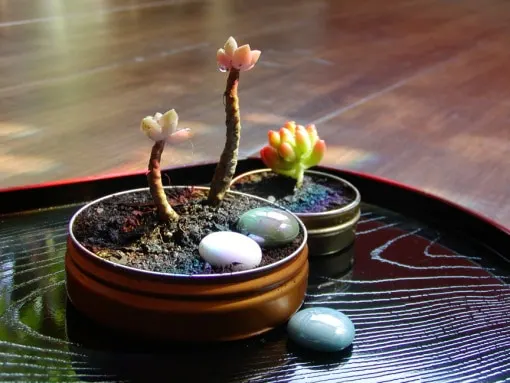 Add some greenery to your desk by growing a miniature garden in an old Altoid tin or other candy container.
6. Turn your mint tin into pin cushion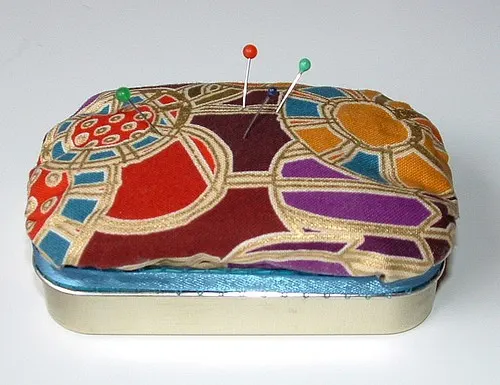 Here's a clever project that would be a unique gift idea for someone who loves to sew. A little tin for storing their accessories with a pin cushion on the top.
5. Make a pocket sized flashlight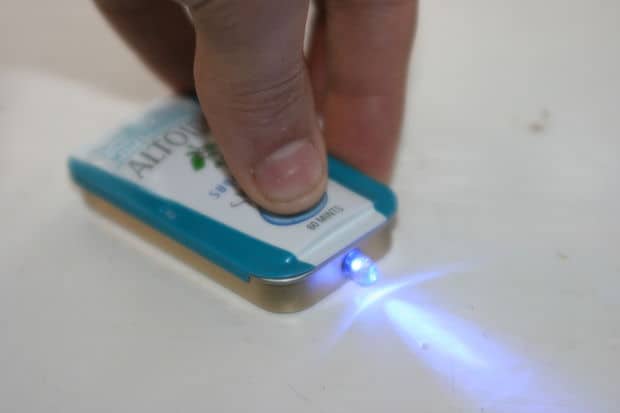 What a brilliant idea. Turn your old Altoids tin into a pocket sized flashlight. Perfect for power outages and camping trips.
4. Upcycle the tin into a tiny prayer box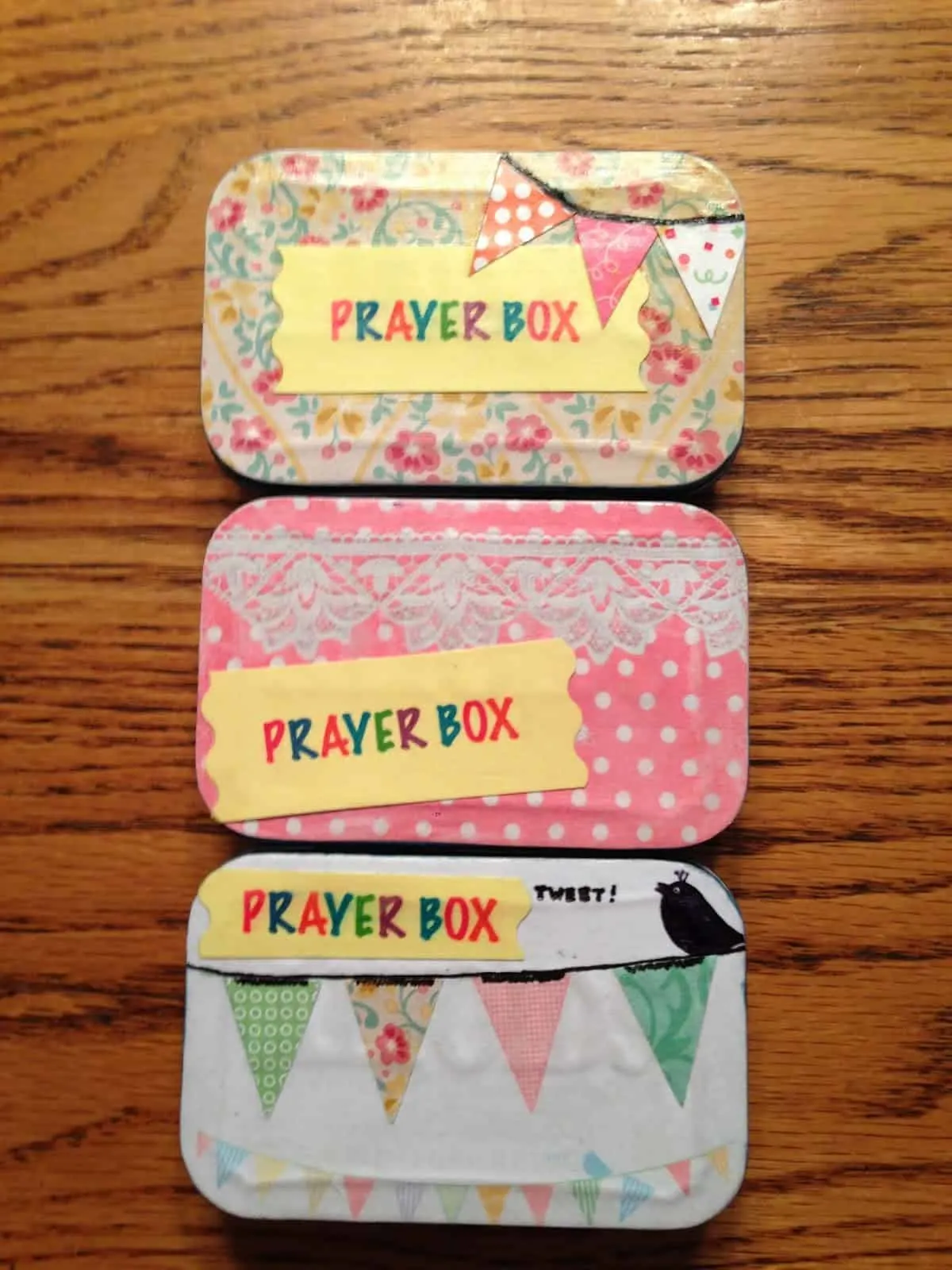 These would make wonderful gifts for your prayer group or Sunday School.
3. Make a tiny first aid kit to carry in your purse
2. Make your own Altoid tin travel games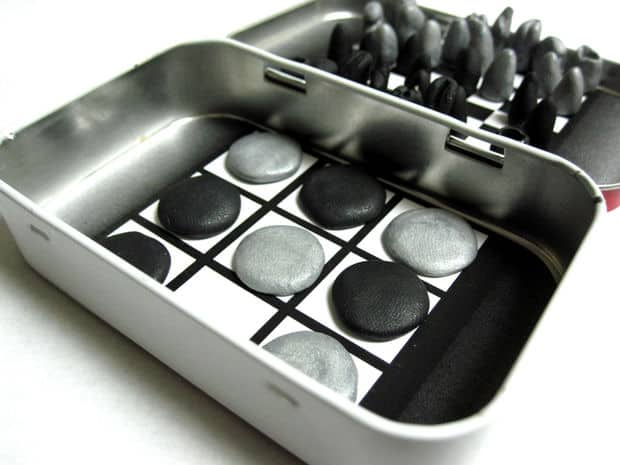 Make your own Altoid tin travel games using Fimo and tiny magnets. Just make sure you don't let little ones play with the pieces as they might swallow them.
1. Decoupage the Altoid tin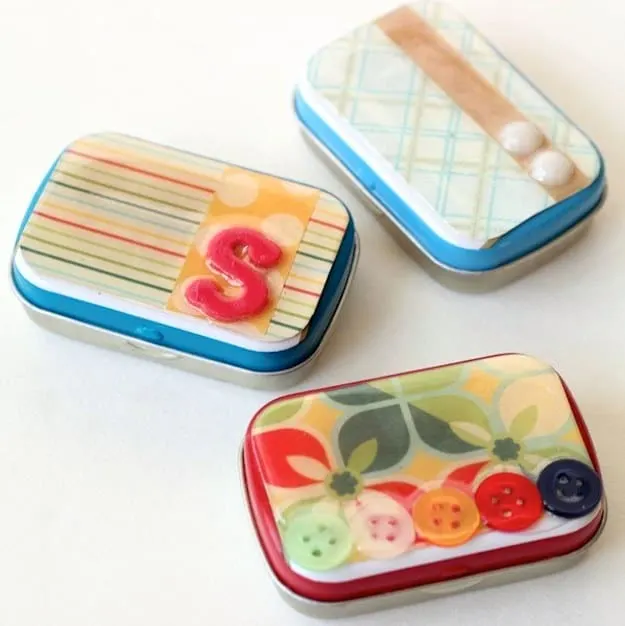 Personalize your tin with a little decoupage and then use it to store anything you like.
Related Posts: